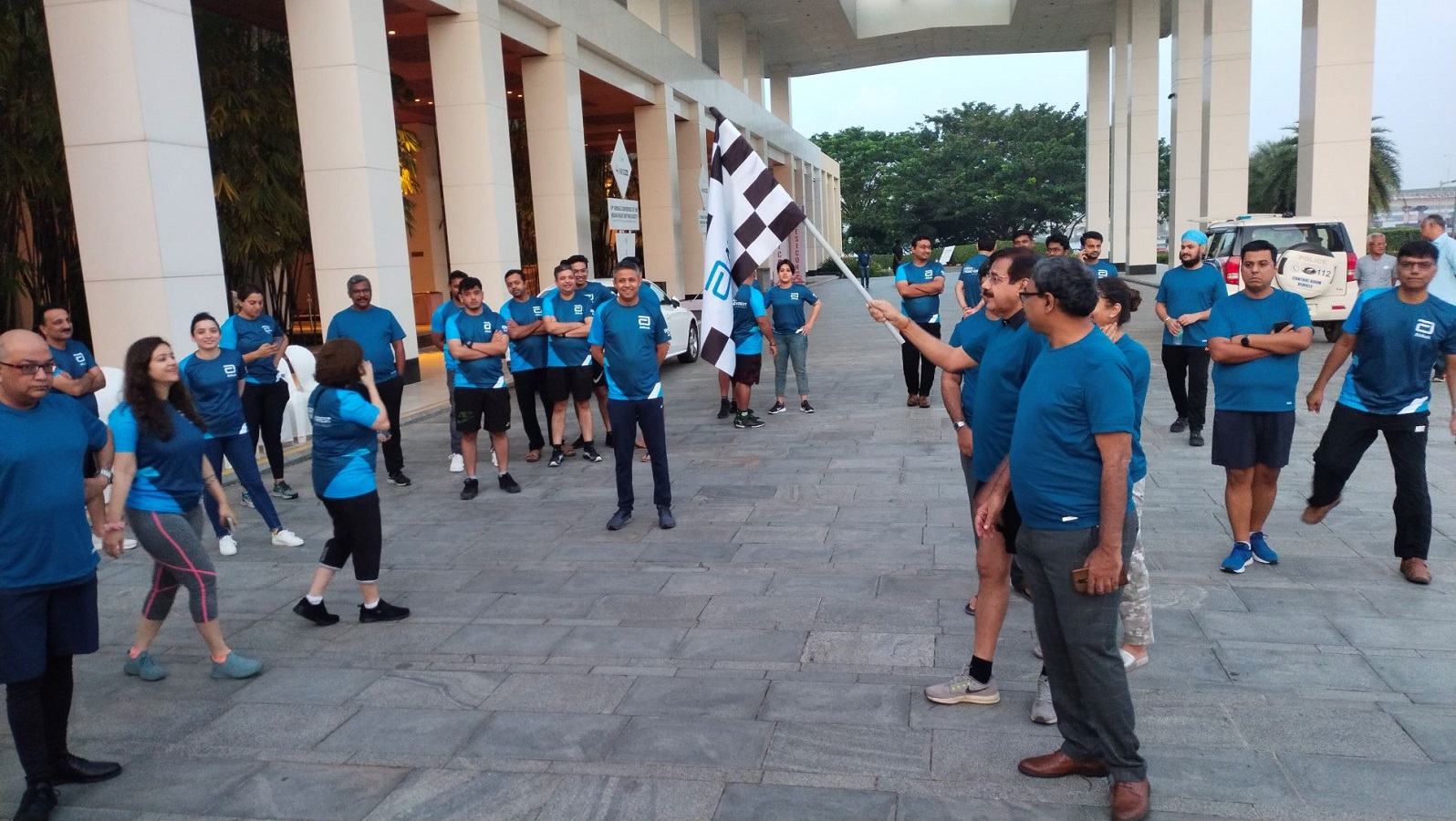 KOCHI:
The Indian Heart Rhythm Society in collaboration with Abbott, a global healthcare company, organised its 14th Annual Conference in Kochi from October 28 to 30. A Walkathon was also organised from the Grand Hyatt, Bolagatty, with the aim of raising awareness and to promote the concept of a healthy heart to "Be Ready" to deal with Sudden Cardiac Arrests (SCA).
According to Dr Vinita Arora, Cardiac Electrophysiologist & Interventional Cardiologist, Apollo Hospital, New Delhi & Secretary – Indian Heart Rhythm Society 2022, 70 percent of out of hospital cardiac arrests occur at home, and so it becomes more important for people around Sudden Cardiac Arrest patients to know what needs to be done.
Sudden Cardiac Arrest claims a life every 90 seconds and refers to the abrupt loss of heart function resulting from a problem with the heart's electrical system. It disrupts the heart's pumping action and stops blood flow to the body.
"Sudden Cardiac Arrest is one of the leading causes of mortality worldwide. And for survival, time is of essence. Survival rate could be double or triple if more people take timely required action" said Dr Vinita Arora.
"One of the major distinguishing factors between Sudden Cardiac Arrest and a Heart Attack is that people who have the former will not have a pulse. A heart attack is caused when blood flow to a part of the heart is blocked, though at times, a heart attack can trigger a sudden cardiac arrest if it causes an electrical disturbance in the heart. "
A case in point was an 18-year-old tennis player who collapsed in the US after finishing his warm-up match recently. His teammate immediately jumped into action and started giving him CPR while the coach got an AED (Automated External Defibrillator) and simultaneously called for medical support. The player survived. This case reiterates the importance of timely intervention.
Talking about the condition, Dr. A M Karthigesan, Consultant Electrophysiologist, Apollo Chennai said, "A majority of SCA cases will occur in the general population who are not known to have heart disease. Though peak prevalence of Sudden Cardiac Arrest is in the geriatric group, we've seen the age trend change in the last few years. There is a rise in prevalence from 30 years with peaks at 50 to 70 years. The existence of a large substrate of undiagnosed coronary artery disease in a younger population contributing to Sudden Cardiac Arrest is a major health issue in India that merits focused designing of effective preventive strategies. Therefore, we are focusing on the early diagnosis of cardiac disease and on-time treatment."
The 14th annual conference of the Indian Heart Rhythm Society 2022 hosted prominent cardiologists from across the country who deliberated on issues related to subjects such as sudden cardiac arrest, cardiac rehabilitation, cardiac regulations, overall cardiac care and technology. The 3-day conference was packed with engaging panel discussions, esteemed speakers, and a host of delegates.