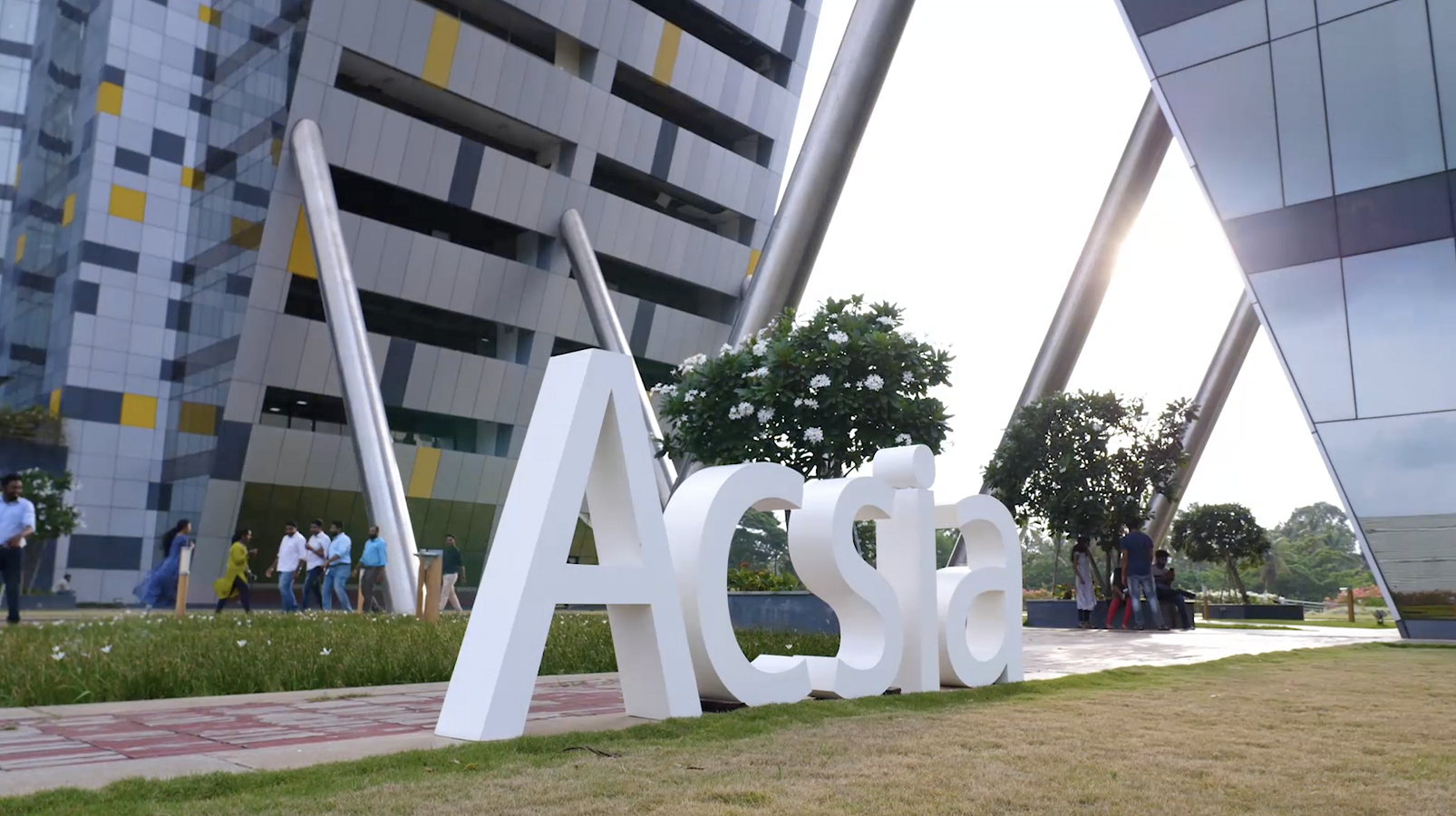 KOCHI:
Acsia Technologies, acsiatech.com the leading automotive tech brand from Technopark Trivandrum, Kerala, is expanding its operations to Infopark Kochi. The new office will be located in Infopark in Lulu Cyber Tower 2, covering an area of 12,563 square feet. This expansion will provide 150 new employment opportunities to people.
Despite the pandemic's impact on the IT industry, Acsia Technologies is expanding, demonstrating its commitment to providing job opportunities in the region. The Kochi centre will run initially with two projects, and the company plans to incorporate talented graduates from leading universities into a range of positions, including software engineers, product managers, system architects, software architects, and many others. In addition to offering competitive salaries and benefits, Acsia Technologies also is dedicated to provide employees with an inclusive and supportive work environment that fosters holistic growth and learning and thereby strengthening its Kochi presence.
Automotive software sector- a niche yet high-demand area, Acsia Technologies is a premier automotive software solution and research company that develops software solutions for software-defined car technology including the world's leading automobile manufacturer BMW. Recently they have acquired Arctictern Solutions GmbH (Arctictern), a German automotive software services startup.
"Acsia Technologies' expansion to Kochi is a significant development for the IT hub in Kerala, as it will bring new job opportunities and contribute to the region's economic growth. We believe that by combining innovation, expertise, and a commitment to excellence, we can make a real difference in the world of automotive technology. With its focus on innovation and cutting-edge technology, Acsia Technologies will bring a new dimension to the region's tech landscape, positioning Kochi as a hub for advanced automotive technology. We are excited to be a part of Kochi's thriving tech ecosystem and look forward to making a positive impact in the region," said Jijimon Chandran, Founder, and CEO, Acsia Technologies. Going forward, we also intend to forge close partnerships with the area's leading universities to recruit gifted graduates. He added.
Acsia Technologies' expansion to Kochi is a testament to the region's potential as an IT hub, renowned for its abundance of skilled professionals. the company's investment in the region will undoubtedly benefit the local economy. With its focus on innovation and cutting-edge technology, Acsia Technologies is set to make a significant impact in the region's tech landscape.