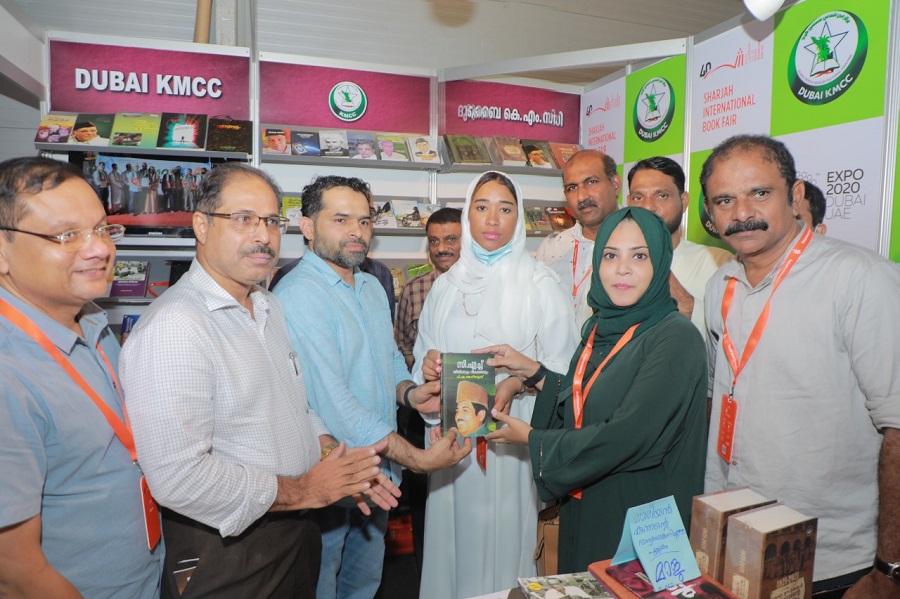 SHARJAH:
Former national vice president of MSF Adv Fathima Thahliya received the political biography of C H Mohammed Koya written by journalist P A Mehaboob at the 40th Sharjah International Book Fair.
The book was given by KMCC State secretary Adv Ibrahaim Khalil at the KMCC pavilion. The book 'CHinte Jeevithavum Veekshanavum' gives an insight to the various chapters of the political life of Muslim League leader C H Mohammed Koya.
KMCC acting vice president Hussainar Haji Edachakkayi, vice president Mustafa Vengara, organising secretary Hamsa Thottiyil, YAB Legal Group CEO Salam Pappinissery, Aadil Abdul Salam, Adv Fejuna Hurais, Farsana Abdul Jabbar, Bilal Muhsin Kariyadan and Sahad MKP participated.