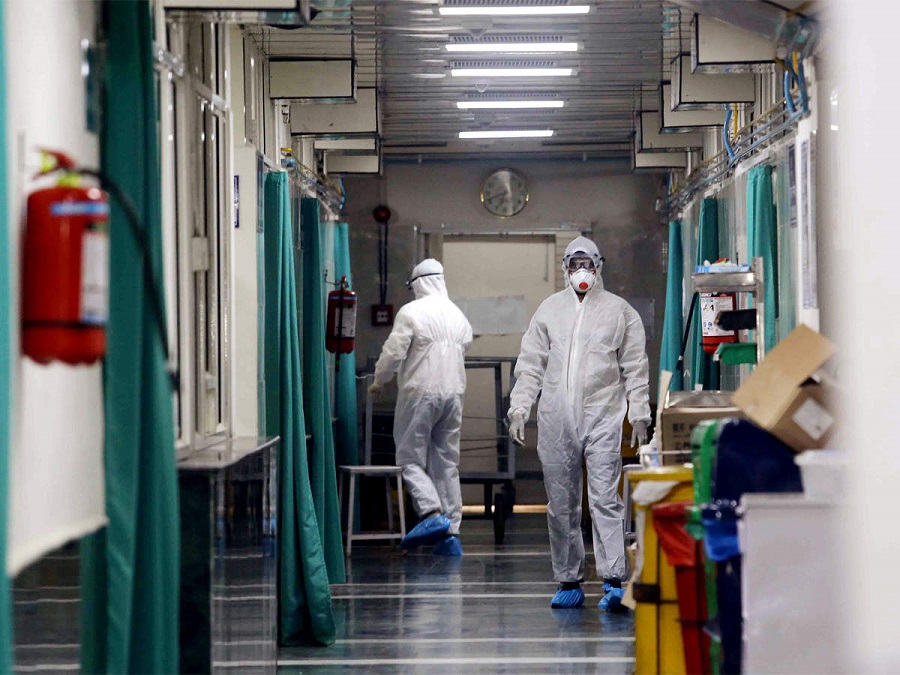 AGRA:
With six new cases till late Friday evening, Agra"s COVID-19 tally has gone up to 843. District authorities said, so far, 707 patients have recovered, and the number of active cases was 105.
Two deaths were reported, taking the total number of deaths to 30. People are now gradually learning how to cope with the COVID-19. The 60 days of lockdown has taught people the usefulness of social-distancing and wearing masks, activists of various voluntary groups said.
Interestingly, the number of senior citizens out in the open, in parks or in public places is negligible. "My family members were not letting me stay out of the house," commented insurance agent Sudheer Gupta, of Vijay Nagar colony. The district administration has formed many teams using battery rickshaws, to move around the city, in congested streets, to blare out health related messages. Every morning scores of Corona warriors drive through market places on two wheelers with hooters and sirens, to sensitise people.
The Rapid Action Teams of the police have been deployed in all sensitive areas, ahead of the Eid. Though the maulvis and maulanas have been appealing to the faithfuls to pray at home, and not to come out on the streets or throng mosques, the city administration is not taking chances.
Meanwhile, more than 500 inmates of the two jails have been screened so far, including 28 Kashmiris. Scores of suspected cases continue to remain isolated or in quarantine. The UP Roadways officials said on Saturday that the number of migrant workers has been drastically reduced after more than 80 per cent were transported to their destinations in the past few days. A few hundred still wait for their turn at the bus terminals.