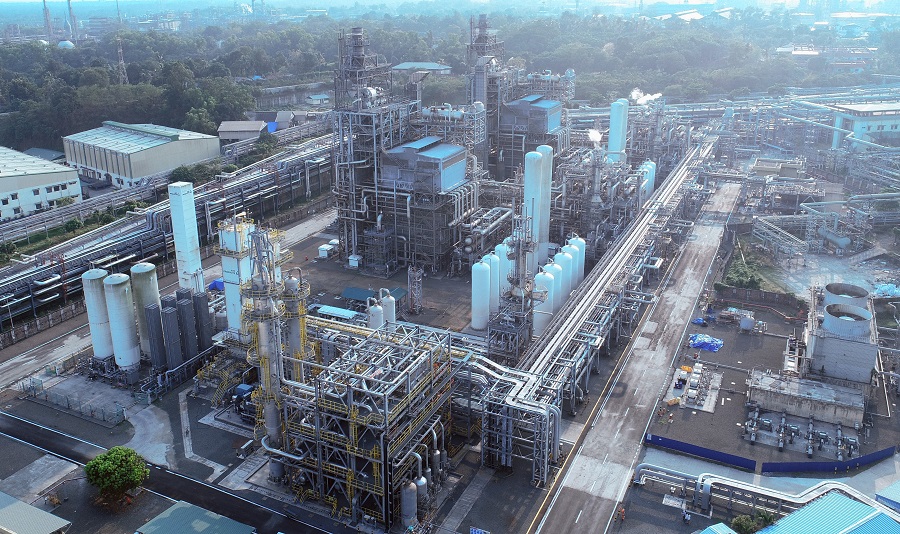 KOCHI:
Air Products (NYSE: APD), a world leader in industrial gases megaproject development and execution, announced that its Kochi Industrial Gas complex recently won the Safety Award 2022 from the Government of Kerala, for the fifth consecutive year since becoming operational.
Instituted by the Ministry of Labour and Skills' Department of Factories and Boilers, this award recognizes best factories in the state of Kerala for plant and worker safety, occupational health and community development. The award recognizes the Kochi team's consistent efforts and dedication to reinforcing Air Products' total safety philosophy – 'Nothing is more important than safety'. The award also coincides with the facility achieving 2 million safe workhours with no lost time incidents (LTI).
Air Products Kochi Industrial Gas complex stood out in contractor safety, community welfare initiatives, and full compliance with the government's mandatory safety measures.
Recognizing the team for winning the safety award, Ahmed Hababou, president of MEET and India, Air Products said:" Safety is our topmost priority and everyone's responsibility at Air Products. Our success is driven by our people. This award is a testament to the efforts of the team at Kochi for the work they do every day by exhibiting the highest standards of safety and service excellence in the region."
Adding his appreciation, Juan Gonzalez, executive director, Kochi, Air Products India said: "It is a proud moment for us to receive this recognition from the Kerala state government for the fifth year in a row. The Kochi team has worked hard and delivered an exceptional safety performance by truly demonstrating our total safety philosophy."
Krishnan Jaishankar, Kochi facility head, Air Products India said:" We are honoured to receive the safety award. Each team member has played a role in maintaining a high level of safety awareness and commitment every day at work, that helped us achieving 2 million safe workhours with no lost time incidents (LTI). I look forward to our continued efforts to maintain industry leadership in safety performance."
Air Products Kochi Industrial Gas Complex was commissioned in 2017 to support the BPCL Kochi refinery and is the largest of its kind in India in terms of investment and houses one of the most efficient and integrated SMRs (Steam Methane Reformers) in Air Products' global plant fleet.