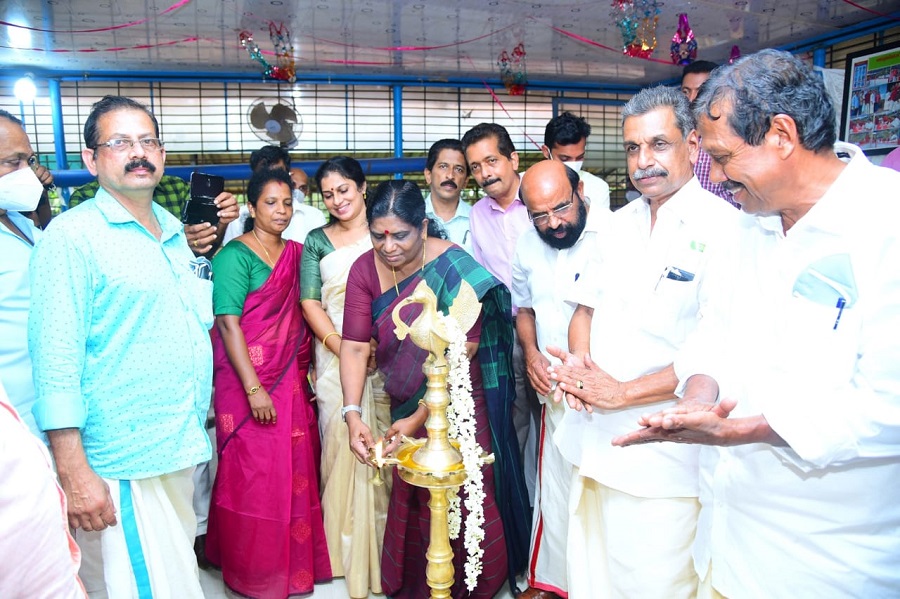 THIRUVANANTHAPURAM:
The Animal Husbandry Department will work with the regional milk co-operative unions of Milma to provide high quality veterinary care for livestock in the state, according to Minister for Animal Husbandry and Dairy Development J Chinchurani.
The Minister stated this while inaugurating the Emergency Veterinary Care unit set up by Trivandrum Regional Co-operative Milk Producers Union (TRCMPU) at Thottakkad Milk Co-operative Society in the district.
OS Ambika MLA presided over the function, which was attended by the TRCMPU Administrative Committee Convener N Bhasurangan, Committee members VS Padmakumar, KR Mohanan Pillai and MD DS Konda.
The Government aimed at providing high quality veterinary care at the minimum cost to the dairy farmers as part of a series of initiatives to enhance productivity of the dairy sector, the Minister said.
Lauding TRCMPU's initiatives, Chinchurani said the emergency veterinary care project will assure high quality veterinary care of cattle owned by the dairy farmers affiliated to milk co-operatives in the region.
Emphasising the need for strengthening the synergy among Government agencies, milk co-operative societies and regional milk producers unions, the Minister noted that in most states they work together in delivery of veterinary care and other services to the dairy farmers.
All the activities of TRCMPU, especially the project to enhance veterinary care, have been moving in this direction ever since the present Administrative Committee came into existence, she said.
The Minister also distributed the financial assistance under the 'Unarvu' scheme, giving a handholding to the societies facing stress due to shortfall in milk procurement.