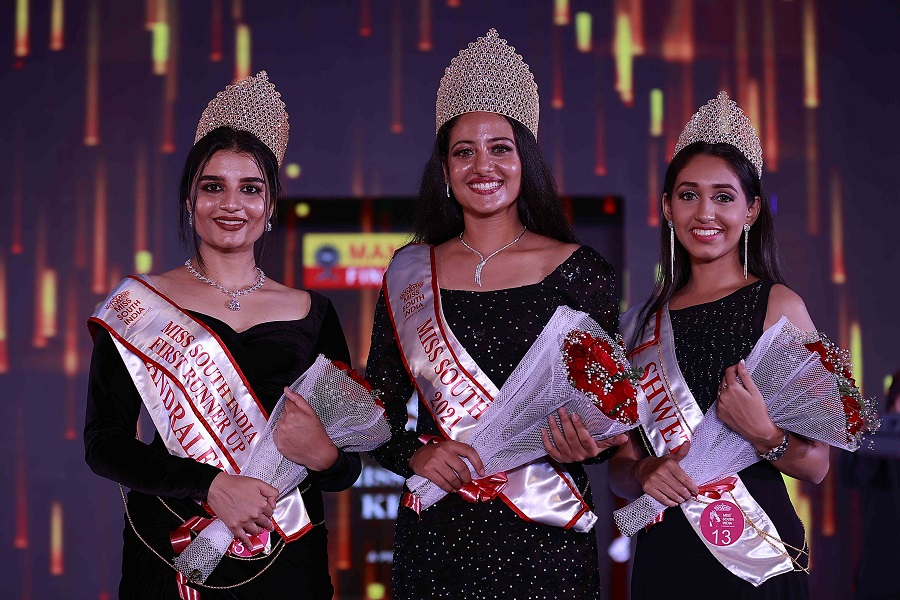 KOCHI:
Ansi Kabeer from Kerala won the Manappuram Miss South India 2021 along with Chandralekha Nath as first runner-up and Shwetha Jayaram second runner-up. They won the 19th Miss South India beauty pageant organized by Pegasus to find the beauty queen of South India.
Manappuram Finance Limited and DQUE are the main partners of Miss South India 2021 organized by Pegasus Global Pvt Ltd. Naturals, Medimix, DQUE Face and Body Skin Friendly Soap are powered by Partners. Co-partners are Kalpana International, SAJ Earth Resort, UT World, Absolute IAS Academy, Sunny Paints, Green Media, Vee Kay Vee Caterers, Le Meridien Hotel and Fashion Konnect.
Pegasus MD Jebitha Ajit crowned the winners of Miss South India pageant on August 27 at the Le Meridien Hotel in Coimbatore with 14 beauties from five states in South India.