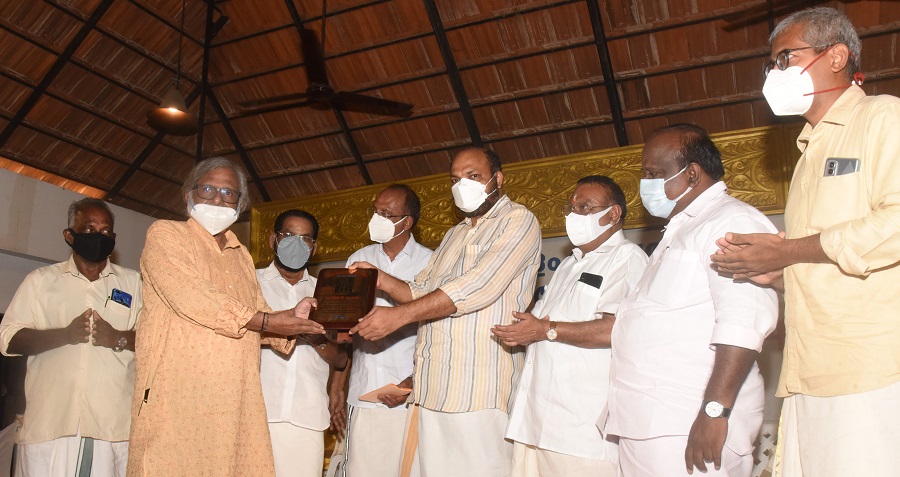 KOCHI:
B.R Ajit, senior architect honored as the chief architect of ernakulathappan temple on Friday. Architect Prof B.R Ajit has performed an eminent role in the construction work of the Ernakulam Shiva Temple for over 40 years. Architect Prof B.R Ajit received the "Pattom" of the chief architect of Ernakulam Shiva Temple from Minister P. Rajeev at the dedication ceremony of the Dakshina Rajagopuram, which was designed by B.R.Ajit and built by the Temple Welfare Committee using CSR funds of the Federal Bank LTD.
Architect Prof. B.R Ajit said, he is serving the deities of Ernakulam city by his architectural offering. Although he had received many awards from Land and Abroad, he considers the title of "chief Architect of Ernakulathappan temple" to be the tremendous blessing of his life.
TJ Vinod MLA, KN Unnikrishnan MLA, Cochin Devaswom Board President V. Nandakumar, Cochin Devaswom Board members V.K Ayyappan, M.G Narayanan, and Ernakulam Temple Welfare Committee President P Rajendra Prasad were present on the occasion. Speeches were also given by Secretary Adv. A. Balagopal, Federal Bank Vice President and Chief Risk Officer C. Damodaran, Sudha Balagopal, Script writer S.N Swamy, and Bhima Jewelry Chairman Bindu Madhav.