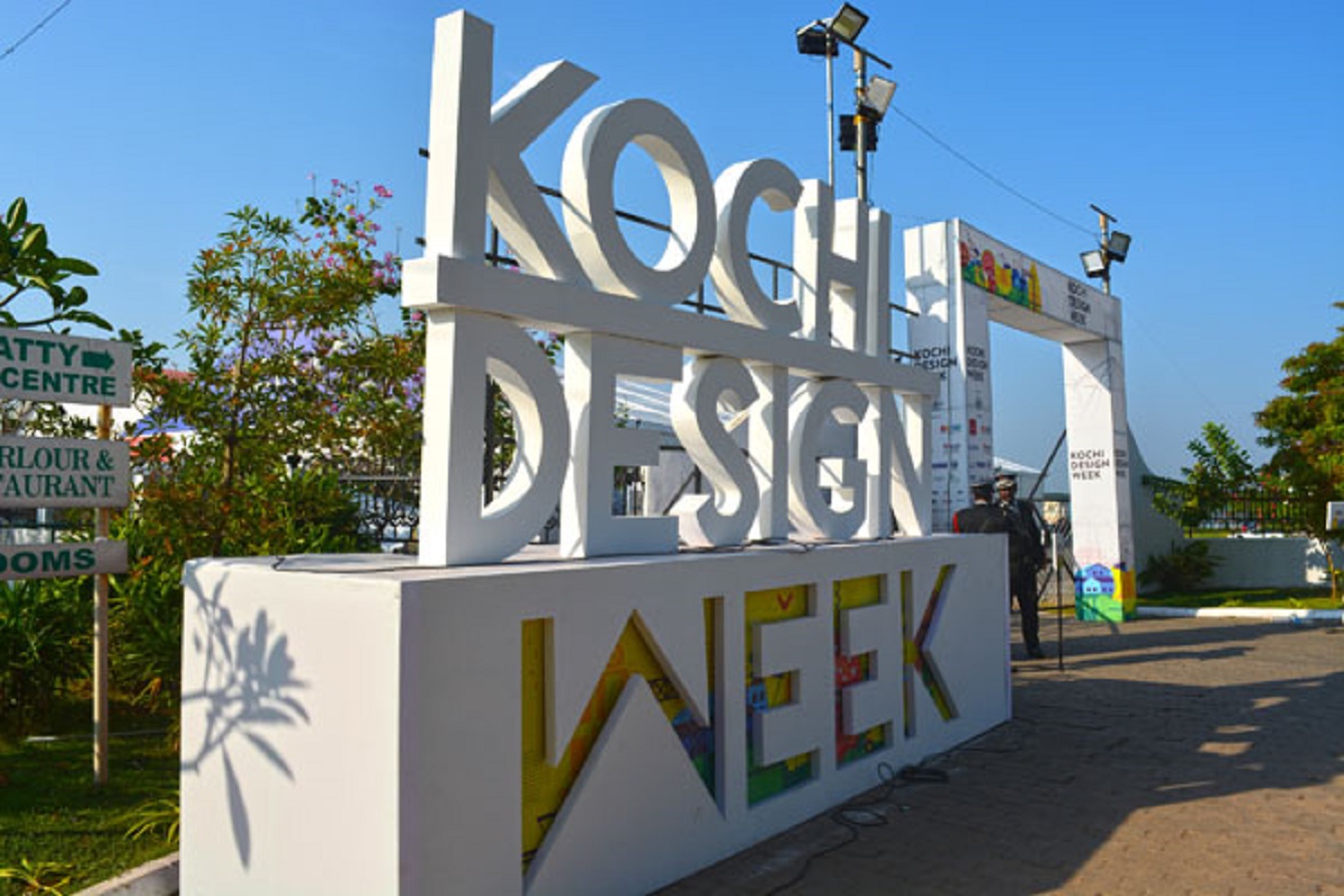 KOCHI:
As many as 22 installations will be on display at Kochi Design Week this Friday and Saturday, decking up the looks at the country's largest such festival envisaged as an update on the models and trends in the fast-emerging field.
The scenic venue of the December 16-17 KDW-3 at Bolgatty Island will exhibit artworks of varying size and sensibilities, as the Kerala Startup Mission (KSUM) is hosting the festival to promote the spirit of environmental sustainability while providing a platform to present and practise global ideas in the field of design. The installations have been curated by architect Asif Ahmed.
Some of the artistes are medical practitioners as well. For instance, Furtureace Hospital director-promoter Dr Ashna P.A. has come up with a design installation that is equipped with simulations of prosthesis as portrayed in certain famous movies. Named 'Chomp Station', the artwork also demonstrates intra-oral scanning and tooth jewellery by using next-generation and dental technology.
Webcomic artist and creative entrepreneur Bhaghya Babu's 'Awkwerrrd' is a series of South Park-style animated segments in the digital space "adhering to the Malayali ethos". The videos "present with brutal precision the comedy of errors within our subcultures", says the curator's note.
Tech company Navalt will exhibit it product designs that work hand-in-hand to create unique boats that put a dent in the way vessels are designed in India. Manuscript illuminator Shadiya Mohammed lights up Islamic writings using walnut crystals, soot ink and ahar paper of the medieval era.
Graphic designer Unnikrishnan M. Damodaran's work invites viewers to explore their understanding on the ways in which contemporary consumerism and daily digital life interventions "screw up our perceptions". Among other participants are Manoj K. Gopinath of Unique Garden Décor (work titled 'Depletion'), designers with Mist VFX ('The Sorcery of VFX Digital'), upcycler Renjini Thampi ('The Glass Throne') and members of 'Creatively Ours' community of artists and designers, who have arranged and light-and-shade installation.
The other artistes include Thomas Mathew and Cyriac Panamkuzha (of Parinamah architecture design studio), Elwin Charley, a collection of digital paintings and typography series titled POP.POP.ETC, Manoj Madhu (of Monsoon Collective, work: Iraivi), new-media artist Dennis Peter, Nihas Salahudeen ('Colour Me Crazy'), Adil Latheef Cherayakat and Rafeeque Kavanur ('Green Hugs'), Rebi Mathew's furniture installation, Annamai and Rijital (Circa Kochee), Neytt ('Emergent Loops') and Synthetic Flux collective.
Curator Ahmed said the installations at KDW-3 will provide insights to those interested in design, art and music. "Each one of them goes with the key theme of the event," he added.
KDW-3 is poised to witness a gathering of more than 25,000 delegates, comprising design professionals, architects, interior designers, thought leaders, policymakers, government officials and general public. The festival is being held in partnership with national and international industry bodies such as World Design Organisation, World Design Council and IIID (Indian Institute of Interior Designers).
KSUM is the nodal agency of the Kerala government for entrepreneurship development and incubation activities in the state.