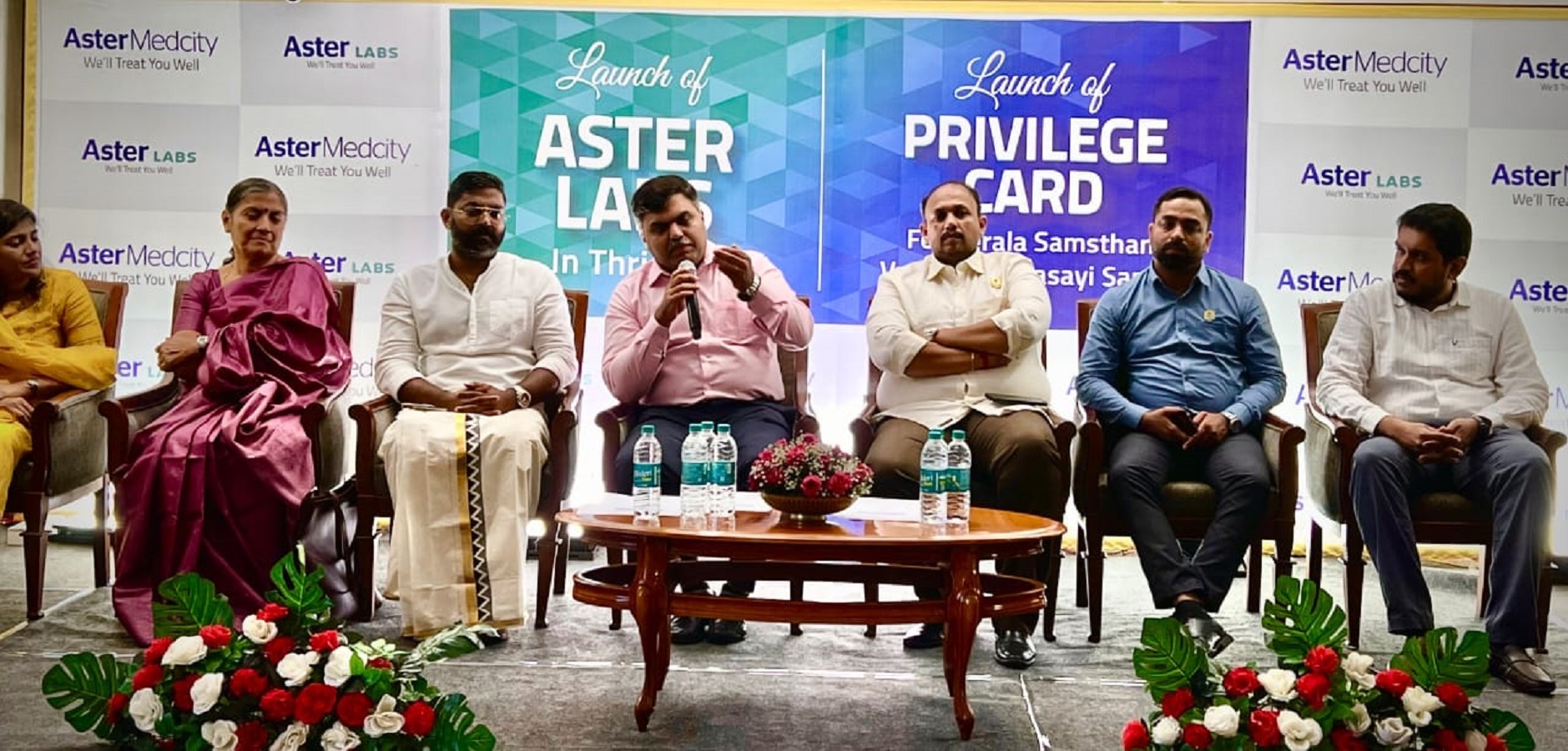 THRISSUR:
Aster Labs, Aster DM Healthcare's diagnostic wing, expands its services into the Thrissur district by launching five franchisees across the city, with the goal of making quality healthcare accessible to everyone. The pioneer brand intends to open new locations in West Fort, Kokkala, MG Road, Kalathode and Vadanapally. This is the first step in Aster Labs' rapid expansion plan for the Thrissur district. Aster Labs is now the top healthcare brand in the state, with the most laboratory franchisees. The quality of their services and diagnoses is the key to their successful expansion.
Aster has successfully created an ecosystem within its facilities by ensuring the most dependable results at its world-class hospitals and laboratories.
Apart from cutting-edge technology, all tests and diagnoses at these labs are performed and approved by experienced microbiologists and pathologists. The new franchisees in Thrissur, like all other stores, offer all basic and advanced tests to their customers. If any specialised tests are not available, samples will be sent to Aster MedCity in Kochi or their Global Reference Lab in Bangalore, a collection and diagnosis hub that receives test samples from all Aster locations worldwide.
"We are overjoyed to announce the opening of five world-class laboratories, the first of their kind in the Thrissur district. We used German and American technology in our tests and machines, resulting in consistently accurate results. We hope that by utilising cutting-edge equipment, cutting-edge technology, and years of experience, we will be able to bridge the healthcare gap by making healthcare available in even the most remote areas of our surroundings.", said Farhaan Yasin, Regional Director of Aster Hospitals, Kerala – Tamil Nadu Cluster.
With the addition of these new locations, Aster Labs will now have a total of 90 locations across the state. Furthermore, they intend to open 20 stores in Thrissur by March, with a total of 50 stores by August.On the day of the opening of these new stores in Thrissur, all walk-in patients will receive a 15% discount on various tests.
Furthermore, there are ongoing discount coupons available at these labs. Using these coupons, you can save 25% on consultations, 20% on any radiology treatments, and 20% on general health check-ups at any Aster hospital in the state.