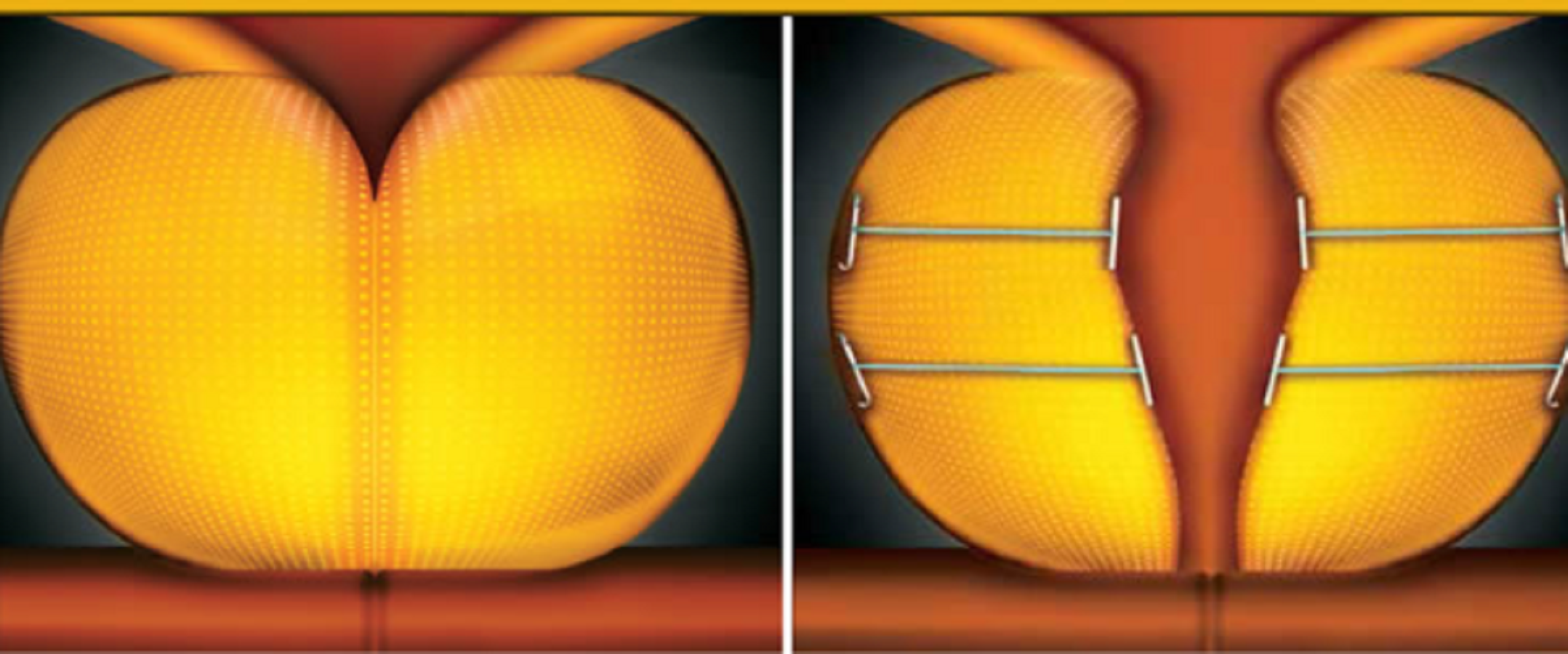 KOCHI:
Aster Medcity, has successfully conducted Prostatic UroLift procedure for the first time in Kerala. This non-invasive non surgical treatment is a breakthrough for symptomatic Prostatic Enlargement which affects millions of men worldwide. A 51-year –old native of Kochi is the first man who has undergone the procedure in the hospital.
The Prostatic UroLift procedure is a non-invasive option that can offer relief to patients with Prostate enlargement. It involves the insertion of small implants that lift and hold the enlarged prostate tissue, opening up the blocked urethra and allowing for better urine flow. This takes only a few hours to complete, with patients usually able to return home the same day.
The biggest advantage of UroLift is its utility in young males affected by this problem. As the procedure involves only lifting or retracting the prostate, the procedure carries no risk of sexual or ejaculatory side effects.
"Research says Over 40% of men in their 50s and over 70% of men in their 60s have BPH. The UroLift System procedure is intended to be a long-lasting solution for BPH that utilises a permanently placed implant. We are excited to offer this innovative treatment option to our patients. The procedure is a game-changer for men with BPH, as it offers a safe, effective, and minimally invasive alternative to traditional surgery." Said Dr. Sandeep Prabhakaran , Senior Consultant – Program Director LASER Endourology at Aster Medcity, who performed the first UroLift procedure Iin Kerala.
Prostate enlargement, also known as Benign Prostatic Hyperplasia (BPH), is a condition that causes the prostate gland to enlarge and press against the urethra. This can lead to a range of uncomfortable and inconvenient symptoms, such as difficulty urinating, frequent urination, and incomplete emptying of the bladder.
In addition to the novel UroLift Procedure, Aster Medcity offers a wide range of other treatment options for BPH like HoLEP, MiLEP, Robotic Prostatectomy etc. The hospital's team of urologists has extensive experience in treating BPH and is committed to providing the best possible care to patients.
"Aster Medcity offers a comprehensive range of treatment options for prostate enlargement, including medication, lifestyle changes, and surgery. The hospital has one of the most active centres for prostate enlargement procedures, " said Dr. Kishore T A, Senior Consultant, Urology, Aster Medcity, kochi.
Commenting on the successful Prostatic UroLift procedure, Jayesh V Nair, Operations Head, Aster Medcity said, " With our commitment to providing comprehensive treatment options and delivering exceptional care to patients, Aster Medcity continues to be a leading healthcare provider in Kerala and beyond. Our team of urologists is dedicated to providing the highest quality care to our patients and ensuring their complete satisfaction with their treatment outcomes."