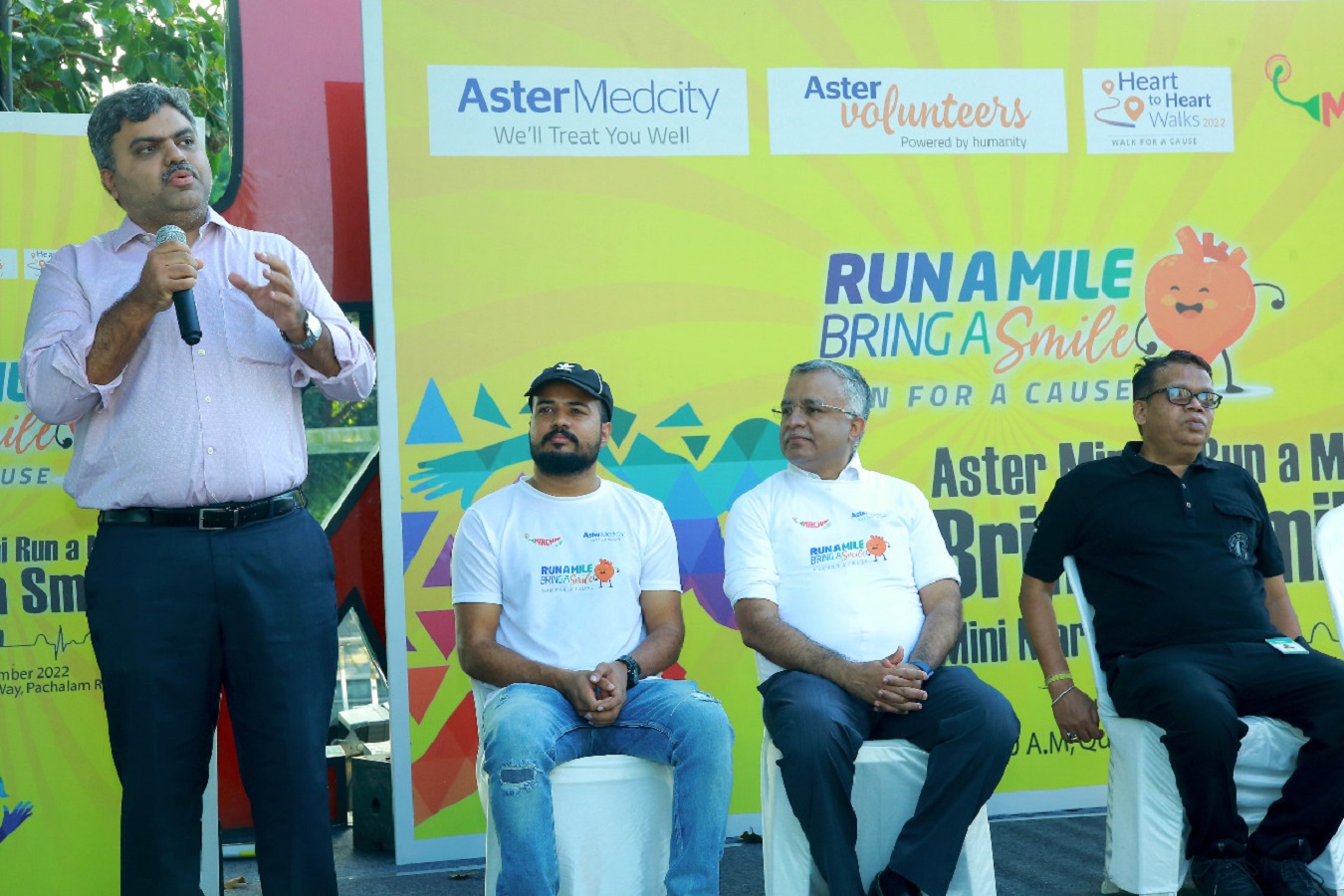 KOCHI:
Aster Volunteers, the global CSR wing of Aster DM healthcare started its month-long 'Heart to Heart Campaign' by organizing a marathon on World Health Day. For every 10,000 steps a person walks in a day, Aster DM Foundation will donate Rs.100 to conduct heart surgeries for underprivileged children. Themed 'Run a Mile, Bring a Smile, Run for a Cause Marathon' held as part of the initiative highlights the importance of regular exercise to maintain a healthy heart and thereby create an opportunity to save the lives of underprivileged children who require heart surgery.
People who wish to participate in the campaign, which runs until October 16, can register their names online at heart2heart.astervolunteers.com.
The marathon held in Queen's Walkway was flagged off by Sri. Lokanath Behera IPS, Ex-DGP of Kerala Police and KMRL Managing Director. Dr. Anil Kumar R, Senior Consultant -Interventional Cardiology spoke about the importance of heart health and a healthy lifestyle during the event and Farhan Yasin, Regional Director of Aster Hospital, Kerala & Oman Cluster commented on the impact of the Heart to Heart Campaign.
Zumba and warm-up sessions along with Fitness challenges were also conducted. More than 300 participants joined the run and received free t-shirts and certificates.