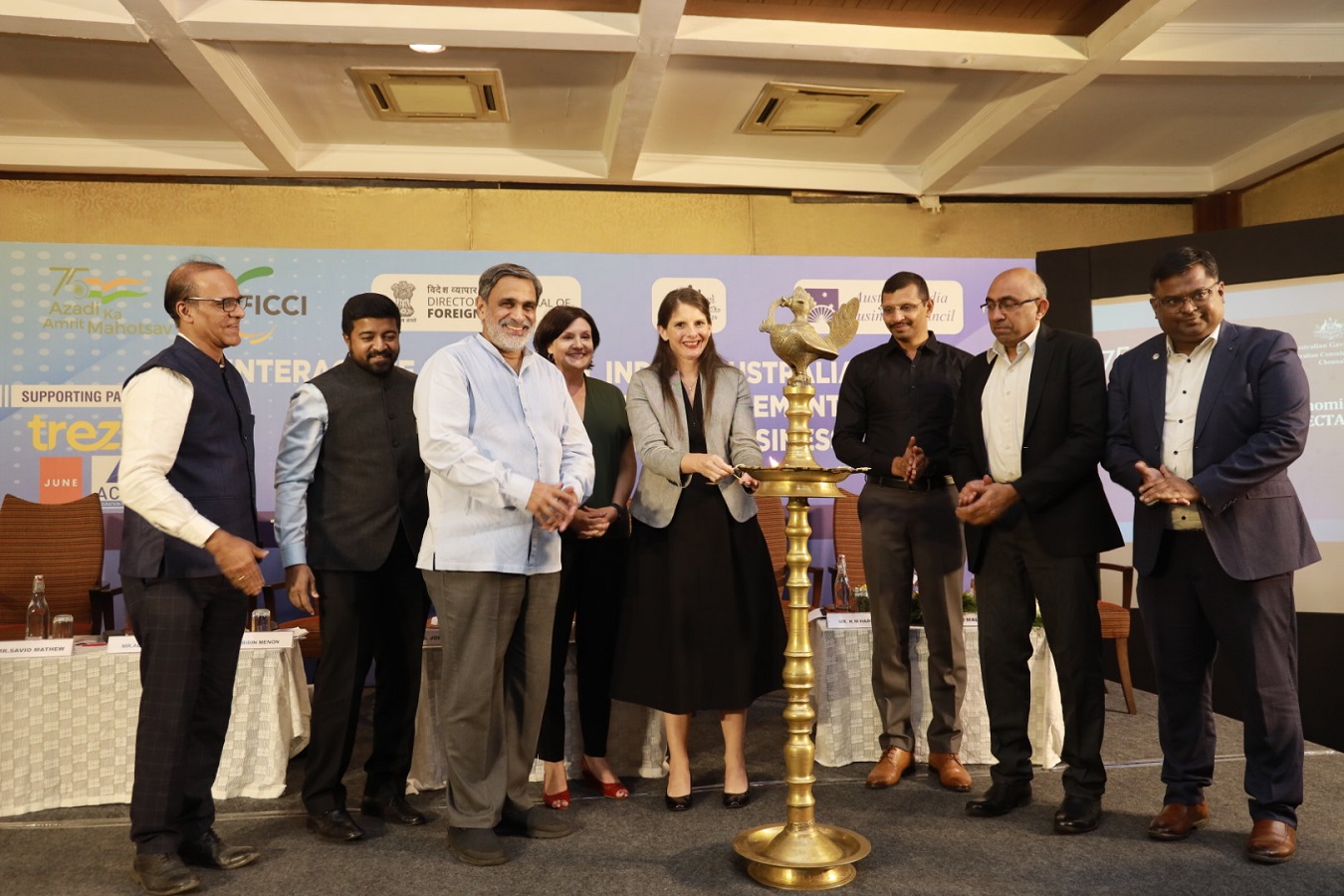 KOCHI:
With the signing of an landmark Bilateral Trade Pact Economic Cooperation and Trade Agreement (IAECTA) between India and Australia last month, Kerala's food sector will open up more opportunities in Australia. The Australian delegation assured to further cooperate with small and medium enterprises in Kerala.
The Agreement will be highly beneficial for the sectors such as Gems and Jewellery, textiles, leather, footwear, furniture, food, and agricultural products, engineering products, medical & pharmaceuticals and automobiles etc,said Sarah Kirlew, Australian Consul General. On the other hand, India will be offering preferential access to Australia on over 70% of its tariff lines, including lines of export interest to Australia, she added
An Australian delegation led by Australian Consul General Sarah Kirlew, former Cabinet Minister and Australia India Business Council Head Jody Mackay and AIBC National Associate Chair Irfan Malik arrived in Kochi to discuss the possibilities of the IAECTA Agreement which came into effect on December 29 last. The Australian delegation also held discussions with commercial and industrial representatives at Kochi.
The IAECTA is expected to increase Trade between the two sides to $45-50 billion over five years, from the current estimate of $27 Billion, and create over 10 Lakh additional jobs.
In the interactive session organized under the leadership of FICCI in collaboration with JDGFT Kochi, Australia India Business Council and Australian Consul General Office, Officer on Special Duty to go t of Kerala Venu Rajamani, Additional Director General of Foreign Trade Bibin Menon, Joint Director of Foreign Trade Harilal were present. Venu Rajamony said the the Agreement is highly beneficial for students from Kerala. He also said that this agreement is not only for the benefit of the business community but also for the common man.
Under the agreement, Indian graduates from STEM (Science, Technology, Engineering and Mathematics) will be granted extended post-study work visas from two to three years. Australia will also set up a programme to grant visas to young Indians looking to pursue working holidays in Australia, said Jodi Mckay.