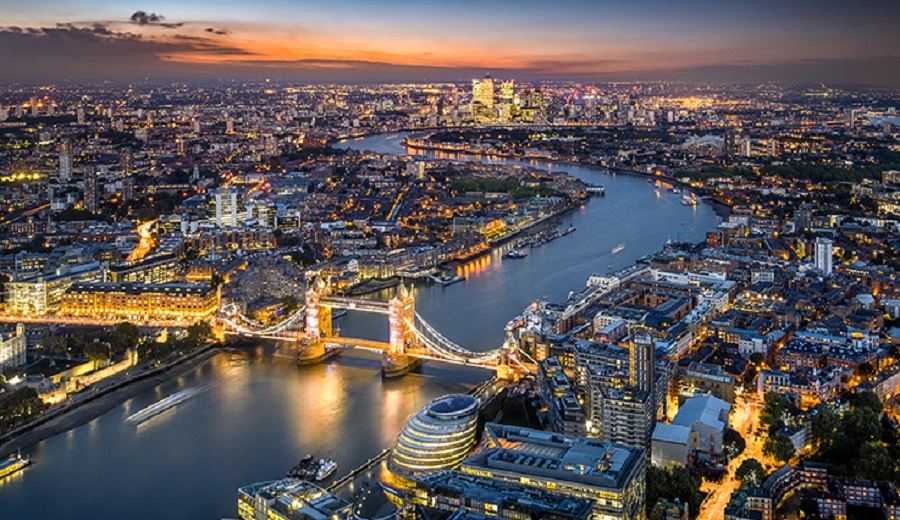 LONDON:
The ongoing economic crisis triggered by the mini-Budget on September 23 has continued this morning with yet another intervention by the Bank of England.
The Bank is expanding its current bond-buying scheme to buy index-linked gilts, which track inflation, warning of the "material risk to financial stability". This follows on from the dramatic intervention on September 28, when the Bank pledged to buy £65 billion of bonds to calm a "dysfunctional market".
Again the Bank used the word "dysfunction" to describe the current volatile conditions. "The beginning of this week has seen a further significant repricing of UK government debt, particularly index-linked gilts. Dysfunction in this market, and the prospect of self-reinforcing 'fire sale' dynamics pose a material risk to UK financial stability," Threadneedle Street warned. The Bank is specifically referring to the drama in the pension fund market, where defined benefit schemes have been forced to dump assets to maintain daily liquidity in something called "Liability Driven Investing". Bond yields started to climb again on Monday afternoon, piling more pressure on policy makers.
Yesterday the Bank doubled its daily bond buying limits to £10 billion, as well as offering a temporary liquidity scheme. And the chancellor confirmed that his next fiscal event is now on October 31, and the Office for Budget Responsibility will publish its economic forecasts alongside the Kwasi Kwarteng's "medium-term" plans. This has been moved forward from November 23, which would have been after the Bank of England's next rate setting and monetary policy meeting.
Yields Above 4%
Current 10-year gilt yields are now at 4.38%, up from 3.09% a month ago, while the 30-year gilt yields 4.62%. (Why bond yields matter is explained in this recent article.)
Again, the Bank's move acted to calm the UK government markets on Tuesday morning, with yields dropping back after an alarming rise on Monday afternoon. Bond yields rise when the price of a bond falls, and this is a knock-on effect of investors selling gilts. Inflation and interest rate expectations are also key factors, with CPI nearly 10% still and the Bank expected to keep hiking rates.
Pension funds have been forced to sell gilts in the market amid forced selling of bond assets but there's been a wider sell-off after the chancellor announced his fiscal plans on September 23. Government bonds are owned by foreign investors, who weigh up the attractiveness of a country's economic position and soundness of its strategy. "Many investors have lost confidence in the UK government and their unfunded tax programme," said Craig Veysey, lead portfolio manager on the strategic bond team at Man GLG at a seminar this morning.
So what happens next? The Bank is insistent that the daily bond buying auctions will end this Friday, October 14, and confirmed that again today. When it first intervened at the end of September the buzzwords were "temporary and targeted" and that has been effective at calming the volatility in the long-dated bond market. But Man GLG's Veysey says that this time limit could be a potential problem for the markets, and the Bank may need to make the programme more open-ended to maintain calm.
Side Note: While headlines have focused on the £65 billion the Bank of England pledged to buy on September 23, as of October 10 it had only bought £5 billion of bonds in total – contrary to misleading claims in some media outlets that it has "spent" £65 billion to rescue the government's tax policies.
Bond Markets Have Spoken
Are bond markets signalling that the current government's plans are doomed to failure?
Veysey argues that Liz Truss and Kwasi Kwarteng need to "regain the confidence of markets" and to some extent there are signs the government is willing to row back on controversial plans like abolishing the 45p tax rate.
Whether that saves the Conservative party from electoral annihilation is hard to say – the prime minister's speech at the party conference failed to rouse the pound and her popularity is plummeting. The Institute for Fiscal Studies' Paul Johnson says the government still has an uphill struggle in getting the public finances back on an even keel. "Try as hard as we can, given plausible forecasts, we can't see how to get public finances on a sustainable path without big, painful spending cuts or a reversal of £43bn tax cuts just announced. Chancellor has a big job to reassure markets his mini budget spooked so badly," he tweeted today.
Where does this leave the Bank of England's rate-hiking agenda? Some MPC members voted for a 75 basis point rise last month, but rates rose by 50 basis points to 2.25%. The Federal Reserve announces its decision on November 2, a day before the Bank of England – and the US central bank is expected to make a 75 basis point move, taking interest rates to above 4%. Will we see a 75 basis point increase from the Bank? It could arrest some of the pound's recent weakness.
A lot depends on the next inflation report, which is due next week for September – and the government needs to decide whether the uprating in benefits tracks that month's inflation figures or the rise in earnings. The Bank also monitors the jobs market. In other UK economic data, the rate of unemployment dropped from 3.6% to 3.5% for the three months to August, while pay excluding bonuses rose from 5.2% to 5.4%. Including bonuses, pay rose by 6% on the same period of 2021, but again this lags inflation.