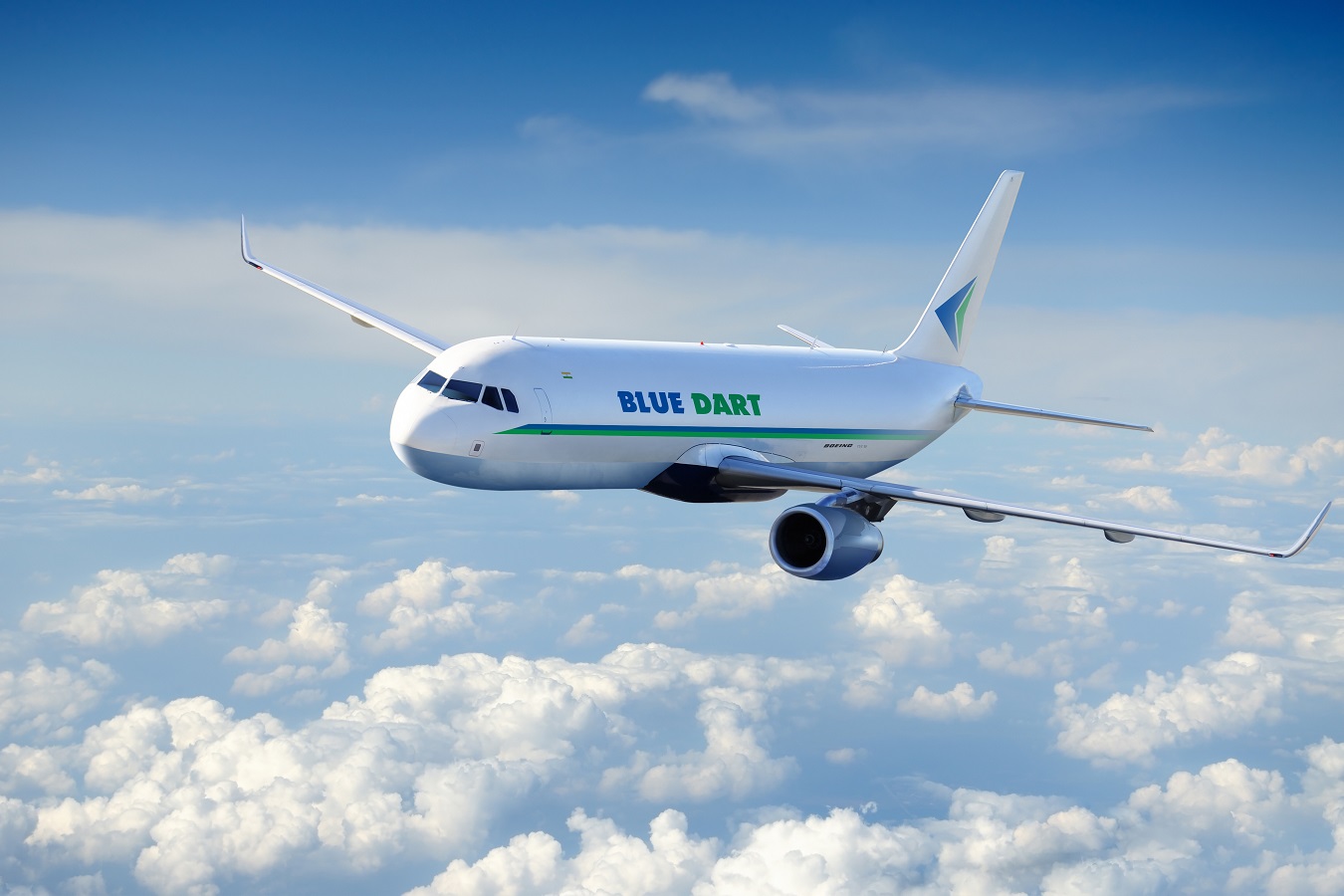 MUMBAI:
Blue Dart Express Limited, South Asia's premier express air and integrated transportation & distribution logistics Company, declared its financial results for the quarter ended June 30, 2023, at its Board Meeting held in Mumbai today.
The company posted ₹ 59.74 crores profit after tax for the quarter ended June 30, 2023; Revenue from operations for the quarter ended June 30, 2023, stood at ₹ 1,238 crores. The company, known for its extensive network with a reach of 55,000+ locations, cutting-edge technology and unwavering commitment to customer satisfaction continued to deliver a good performance. The Company carried 839 lakh shipments (last year 771 lakh shipments) weighing 285,625 tons (last year 278,393 tons) during the quarter.
Commenting on the company's performance, Balfour Manuel, Managing Director of Blue Dart Express Ltd., stated, " A significant driver of our consistent performance has been our focus on delivering high-quality services to our customers. By prioritizing service excellence, we have gained a substantial market share across various service offerings. Our commitment to understanding and exceeding our customers' expectations has set us apart from the competition, earning us their trust and loyalty."
Speaking about the business outlook, he says, "Our strategic investments during this quarter, have paved the way for a promising future. We have prioritized capacity creation through the induction of the two new aircrafts, embraced automation and digitalization to enhance our infrastructure, and expanded our market reach through retail expansion. With these initiatives, we are well-positioned for sustained growth and remain committed to leveraging technology and exploring new opportunities."
Elaborating further, Balfour Manuel says, "As we progress through the year, we are excited about the potential that lies ahead. We will continue to focus on strategic investments and sustainable growth, ensuring that we remain at the forefront of the industry."
Under its credo, "Connecting People, Improving Lives," the organization has set in motion a number of technological initiatives that will drive green logistics and ESG, which are integral parts of its Strategy 2025. The organization has set a precedent well within its first quarter of the financial year 2023-24 by continuing to be a Provider of Choice, an Employer of Choice, and an Investment of Choice for all its stakeholders. The company won notable accolades during the first quarter, including 'Great Company to Work For' for the 13th time in a row. Additionally, Balfour Manuel, the Managing Director, was honoured as the Most Trusted Leader at the CEO Conclave organized by the Great Place to Work Institute.