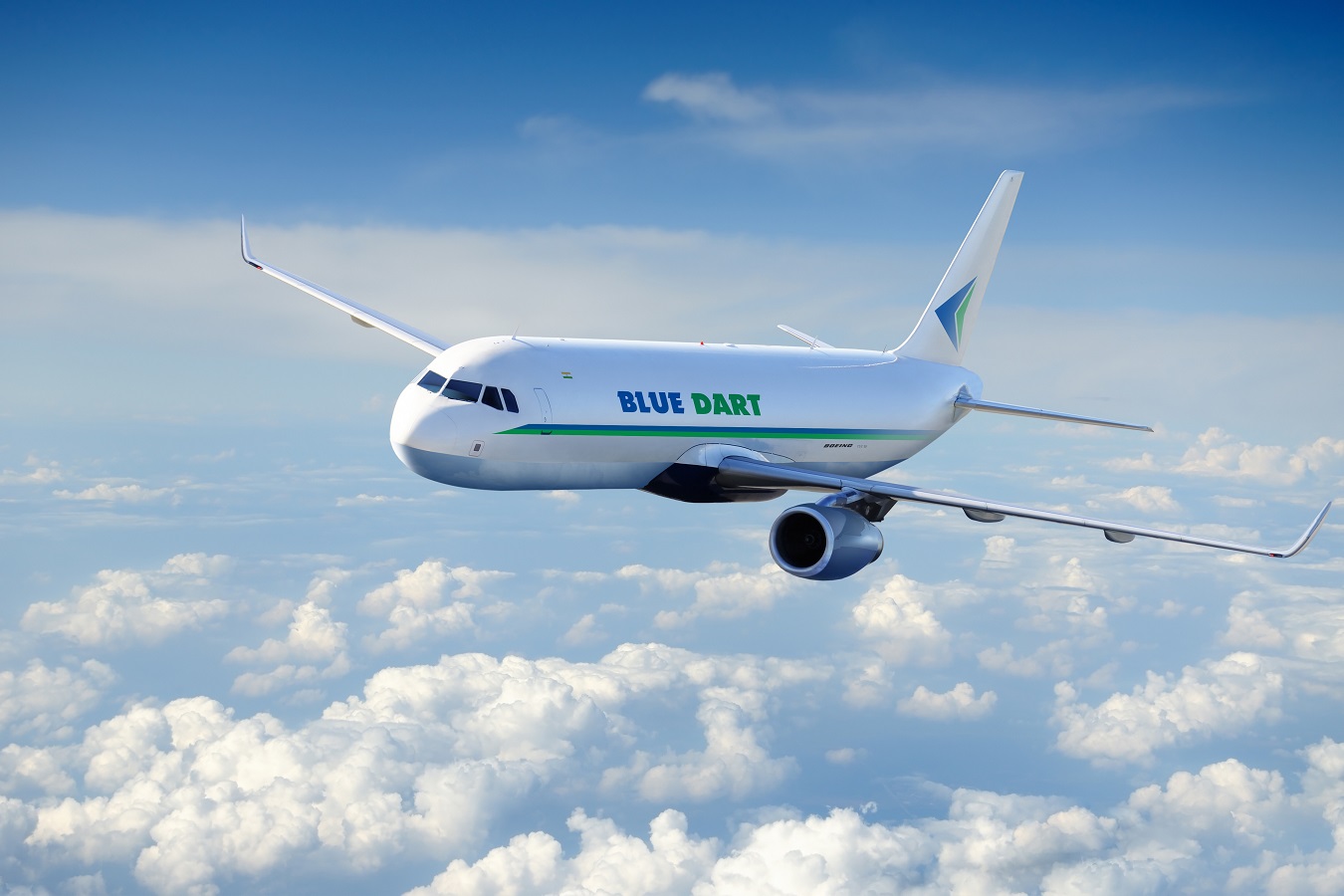 MUMBAI:
Blue Dart Express Limited, South Asia's premier express air and integrated transportation & distribution logistics company, unveiled its newly revamped service, formerly known as Dart Plus, as Bharat Dart. This strategic transformation marks a momentous milestone in Blue Dart's ongoing journey, underscoring its unwavering commitment to serving the diverse needs of Bharat.
Bharat Dart is a time-sensitive delivery service backed by speed, security, and handling with value-added features and benefits like complete visibility on the last mile through a robust system and easy payment options. Blue Dart's decision to rebrand this service stems from an extensive discovery and research process aimed at aligning itself to the evolving needs of its customers. The company's unwavering dedication to delivering customer delight has led to a streamlined and reimagined service that promises to provide exceptional value to its customers.
One of the Blue Dart's key USPs is its unparalleled reach, boasting access to over 55,000+ locations across the nation and spanning 220 countries and territories worldwide. Through initiatives like DAWN (Delivery Anywhere Now) and RISE (Revenue Increase from SMEs and Emerging Markets), Blue Dart has significantly expanded its serviceable locations, with a special focus on tier II and tier III cities in India. The growth in these cities is closely related to the rise of a new middle class and the culture of consumption. In FY-23, share of tier II and tier III cities as a percentage of the overall e-commerce market stood at 18.6% and 37.1% respectively, with a forecast to make further inroads in the sector.
Of the initiative, Pablo Ciano, CEO – DHL eCommerce, says "As India approaches its centenary year in 2047, the focus on e-commerce and logistics has become paramount. Our DHL Group Strategy 2025 has identified e-commerce as a megatrend, and we are committed to our objective of 'Connecting People, Improving Lives.' We firmly believe in the immense potential to spotlight the unique products and services offered by India's small businesses and MSMEs in tier II and tier III cities on a global stage, enabled by our seamless delivery solutions. This vision harmonizes seamlessly with the government's 'Make in India' initiative."
Balfour Manuel, Managing Director, Blue Dart, added, "During India's recent G20 Presidency, the need to harmonize growth, efficiency, and resilience as one large family was brought forth. The government's vision of 'One Earth, One Family, One Future,' which underscores unity and purpose, aligns seamlessly with Blue Dart's forward-thinking approach, cementing its position as a trailblazer in the logistics industry. This rebranding represents an exciting transformation for us as we continue to serve the length and breadth of the country. Bharat Dart is the first step in a new and exciting chapter for our company and our nation. We are dedicated to leveraging our expertise to elevate our capabilities and enhance the overall customer experience."
Bharat Dart is poised to redefine express logistics services in Bharat, offering unmatched speed, coverage, and support for businesses of all sizes. Blue Dart Express Limited invites all stakeholders and customers to join on this transformative journey as the company continues to connect Bharat to the world and the world to Bharat.