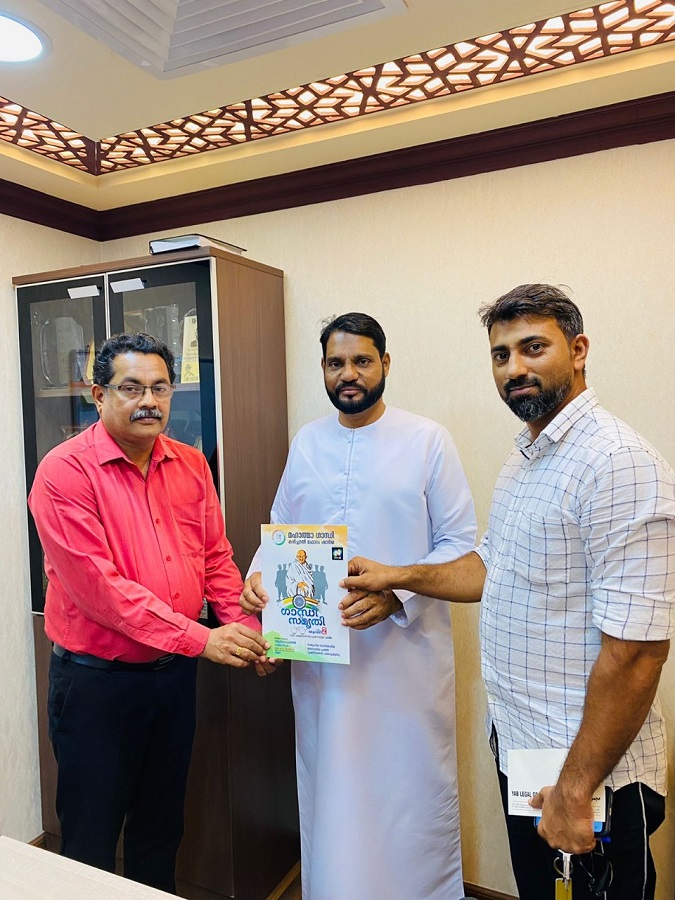 SHARJAH:
Mahatma Gandhi Cultural Forum Sharjah has released the brochure of "Gandhi Smriti" by presenting it to former president of Mahatma Gandhi Cultural Forum PR Prakash and CEO of Yab Legal Services, social worker and Lok Kerala Sabha member Salam Pappinissery.
On October 2, Gandhi Jayanti, programs to commemorate Bapuji will be staged at the Pakistan Social Center in Sharjah. The program will begin at 9 am at Smriti Mandapam and conclude at 10 pm.
Mahatma Gandhi Cultural Forum is an organization that has been working in UAE for the past 10 years. Each member is working in this organization with the aim of bringing the ideas of Gandhiji, the father of India, to the people of the world.
The celebrations will include a photo release analyzing the life of Gandhiji, a seminar to felicitate students who have achieved high marks in SSLC and higher secondary examinations, honoring socially responsible organizations and individuals, cultural programmes, blood donation camp in association with the Sharjah Ministry of Health and a free medical camp.
Fazil Mangad, Vice President of Mahatma Gandhi Cultural Forum Sharjah, Farzana Abdul Jabbar, HR Manager of Yab Legal Services and others were present on the occasion.