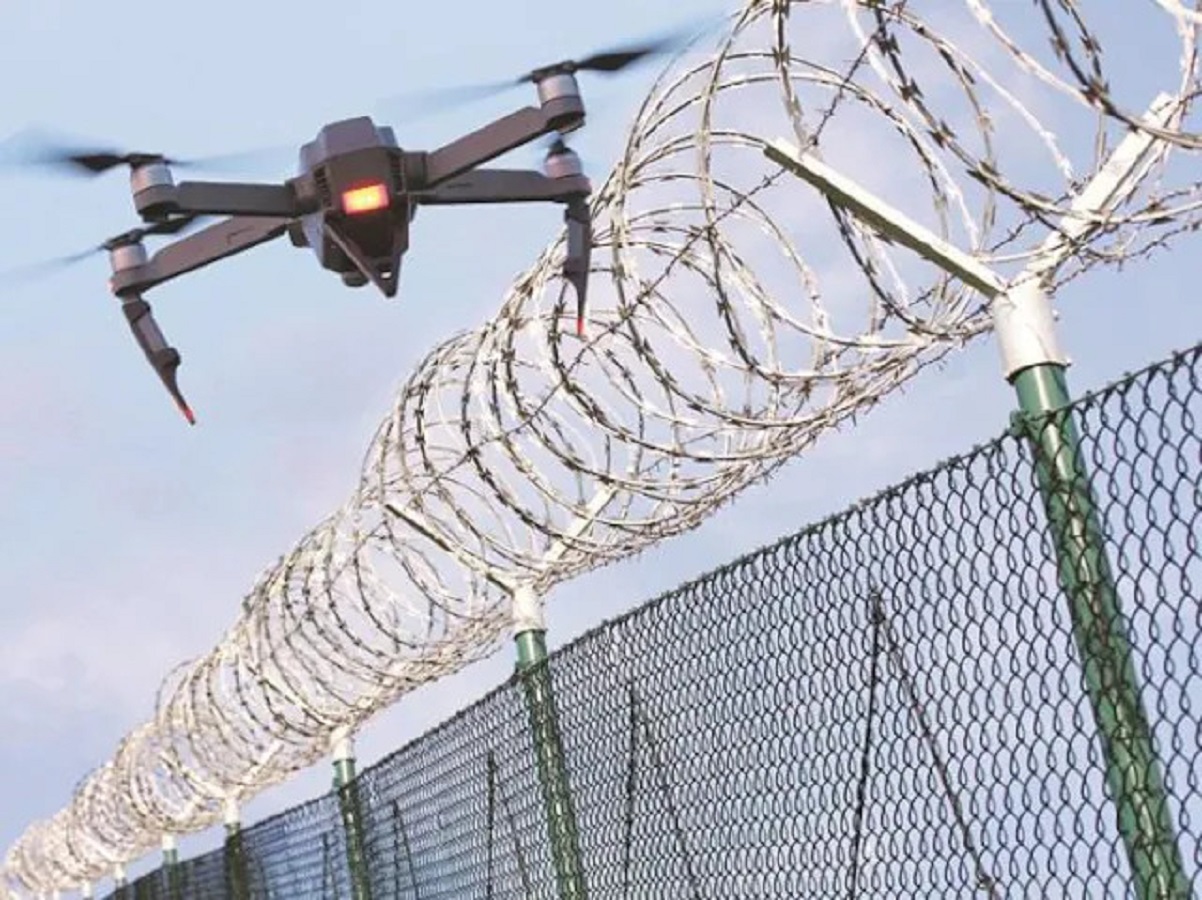 GURUDASPUR:
Yet another incident of infringement of Indian airspace by a suspected Pakistani drone has come to light in Punjab's border area. BSF jawans are reported to have fired at a Pakistani drone and forced it to return to the Pakistani side, at the Kalampur border outpost, in Gurdaspur.
Prabhakar Joshi, DIG BSF in a statement said, "A Pakistani drone was spotted by the Border Security Force (BSF) jawans at the Kalampur border outpost, on Sunday, January 1, at around 10.10 PM. The BSF jawans from the 89 battalion fired 20 rounds at the drone and fired three illumination bombs following which the drone went back to Pakistan."
According to BSF, this is the third instance of a Pakistani drone being spotted on the Indian side in the last three days and of the BSF jawans on duty firing at it and forcing it back to Pakistan.
In 2022, a total of 22 drones were also captured by the jawans, said BSF in a statement. In addition, last year, according to BSF, a total of 316 Kg of drugs were seized by the BSF and two Pakistani intruders were killed by the BSF along the Punjab border.
The BSF in its statement said, "The troops of the Punjab Frontier have maintained an extremely high level of alertness and vigil. Resultantly, BSF has successfully detected and captured 22 drones and seized 316.988 kgs of heroin, 67 weapons, 850 rounds and killed two Pakistan intruders and apprehended 23 Pakistan nationals in different incidents."
Border Security Force, Punjab Frontier is responsible for safeguarding the 553-km long tough and challenging Indo-Pakistan International Border of Punjab.
Data collected by various security agencies have revealed that there has been a threefold increase in drone sighting incidents along the India-Pakistan border in the last year.
The UAVs have emerged as a major source of smuggling arms and ammunition, as well as drugs into India. The drones were sighted in different areas in Punjab and were within a range of 2-10 km of the International Border.
Of 492 UAVs or drones observed on the India-Pakistan border from January 1, 2020, to December 23, 2022, 311 were sighted this year. In 2021, 104 drones were sighted and 77 were seen in 2020.