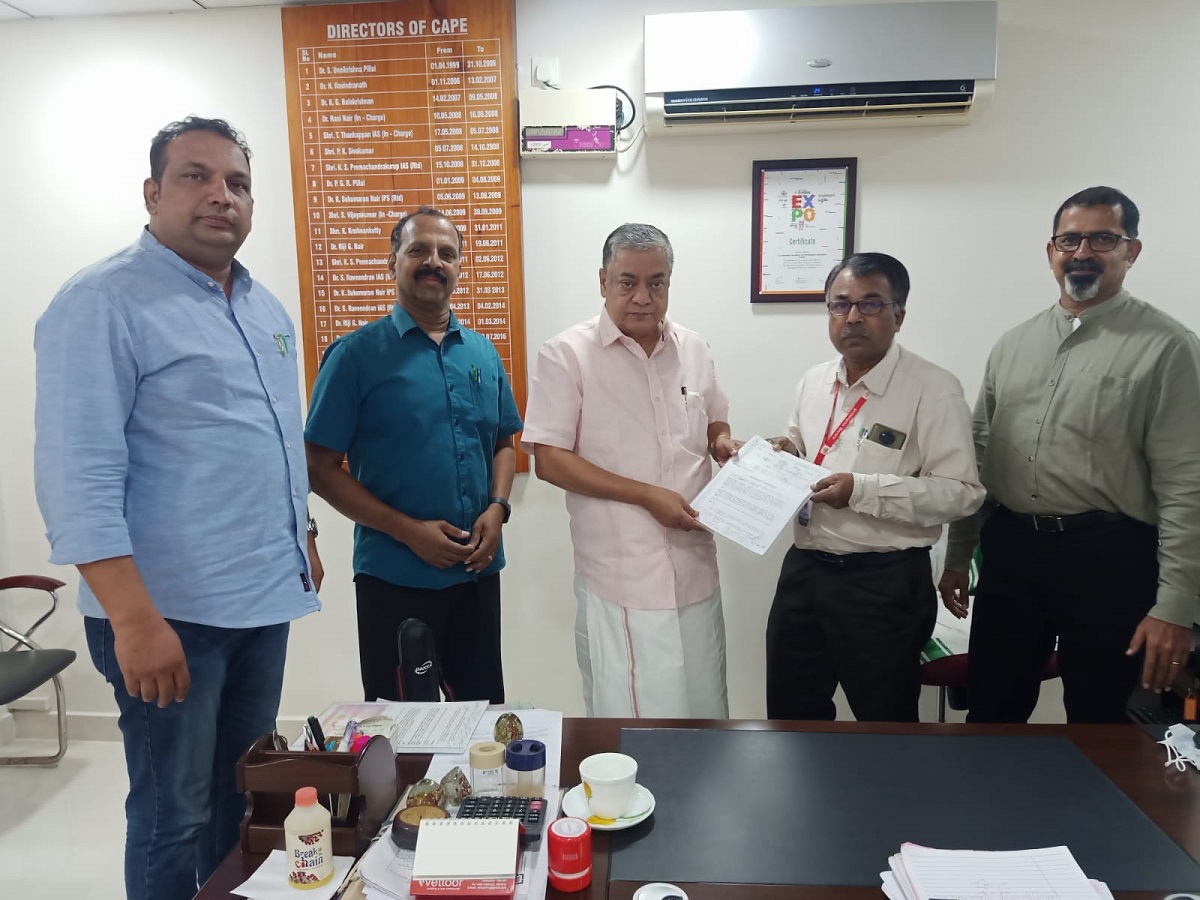 THIRUVANANTHAPURAM:
With an aim to boost the employability of engineering graduates, Skill and Knowledge Development Center (SKDC), the skill development arm of Co-operative Academy for Professional Education (CAPE), ties up with COSTECH (The Kerala State Co-operative Institute of Information Technology, Electronics and Communications Ltd), the only statewide Information Technology Co-operative Organization under the Government of Kerala.
The MoU, signed between Dr. Viswanadhan, Director, SKDC and Ajith Parakkad, CEO, COSTECH will enable the students of all the engineering colleges managed by CAPE to enhance their skill level through the industry relevant training programmes offered jointly by COSTECH and EdgeVarsity, the Bangalore-based education technology company, its training partner. Dr. Sasikumar, Director, CAPE, Prof. E Kunhiraman, Chairman, COSTECH and Sekharan Menon, CEO, EdgeVarsity were also present during the signing of the memorandum.
Speaking on the occasion, Dr. Sasikumar, Director of CAPE said "Through this collaboration, CAPE is looking at extending the industry-level skilling programmes to all engineering colleges managed by us. This would enable the students to acquire standards of skill levels, critical to their employability, and stay ahead of the competition".
"The association can help students garner industry-relevant knowledge, which in turn would help them overcome the employability challenges faced by more than 50% of the engineering graduates" opined Prof. E Kunhiraman, Chairman of COSTECH. The initiative seeks to ensure a smooth transition for students from their college life to corporate life, bridging the gap between their academic curriculum and industrial-level skills, making them industry ready from day one, as soon as they complete their graduation.
Through the collaboration, the students can also undergo training in prestigious programmes of EdgeVarsity, like Oil and Gas Piping Engineering, Aircraft Maintenance Engineering, Full Stack Development, Data Science and Analytics and Cyber Security at attractive terms.