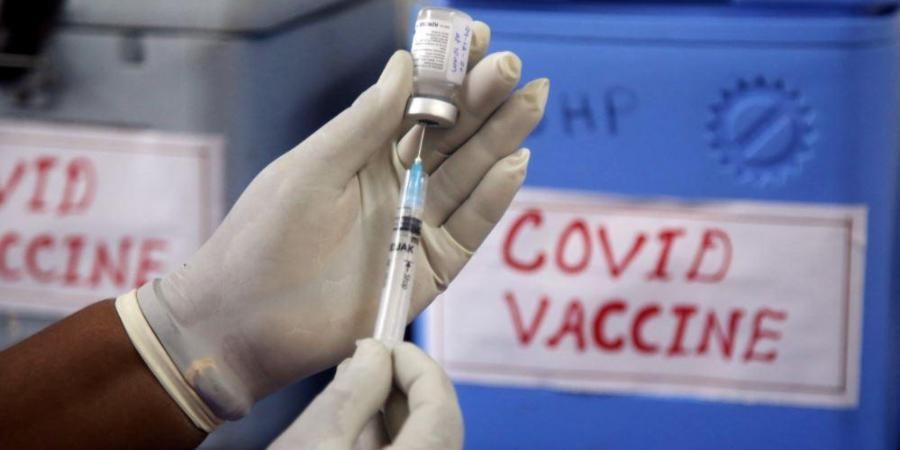 WASHINGTON:
The US Centers for Disease Control and Prevention (CDC) has expanded eligibility for COVID-19 booster jabs to all adults in the United States, move that paves the way for millions more Americans to receive additional protection against the virus.
The CDC on Friday evening endorsed the advice of a health advisory panel, which earlier voted unanimously to recommend expanding booster eligibility to all Americans aged 18 and older who received their second dose of the Pfizer-BioNTech or Moderna vaccines at least six months earlier.
But the panel stopped short of saying all adults should get a booster shot, saying individuals aged 18 to 49 may get the vaccine if they choose to.
CDC Director Rochelle Walensky gave final approval to the panel's recommendation, saying the booster programme would "help provide increased protection against COVID-19 disease and death".
"Booster shots have demonstrated the ability to safely increase people's protection against infection and severe outcomes and are an important public health tool to strengthen our defenses against the virus as we enter the winter holidays," Walensky said in a statement.
"
Based on the compelling evidence, all adults over 18 should now have equitable access to a COVID-19 booster dose," she said.
The administration of President Joe Biden hopes to make boosters widely available before the holiday season, when many people across the country will be travelling and gathering in groups.
About 70 percent of US adults have received at least one dose of COVID-19 vaccines and about 59 percent are fully vaccinated.
Earlier on Friday, the US Food and Drug Administration (FDA) authorised broader use of booster doses for adults who had been inoculated with the Pfizer-BioNTech or Moderna jabs. Previously, it had allowed the additional shot for all recipients of the Johnson & Johnson's one-dose vaccine.
The CDC's decision is expected to greatly simplify what had been a confusing list of eligibility for the boosters.
US regulatory agencies had previously approved so-called "mix-and-match" vaccine doses.
Meanwhile, the Biden administration and several US states and major cities have moved to require vaccinations for public employees, at times leading to standoffs with influential labour unions.
Biden has also sought to require companies with more than 100 employees to require vaccinations under a Occupational Safety and Health Administration (OSHA) rule, although a federal judge blocked the move last week.
The US government also began a nationwide drive to vaccinate children between the ages of five and 11 on November 8.
The White House's coronavirus coordinator said on Wednesday that 10 percent of eligible children had received their first dose.
More than 768,000 people in the US have died from the coronavirus, according to Johns Hopkins University data, and while relatively low, cases have seen a gradual uptick as the US enters its colder months.