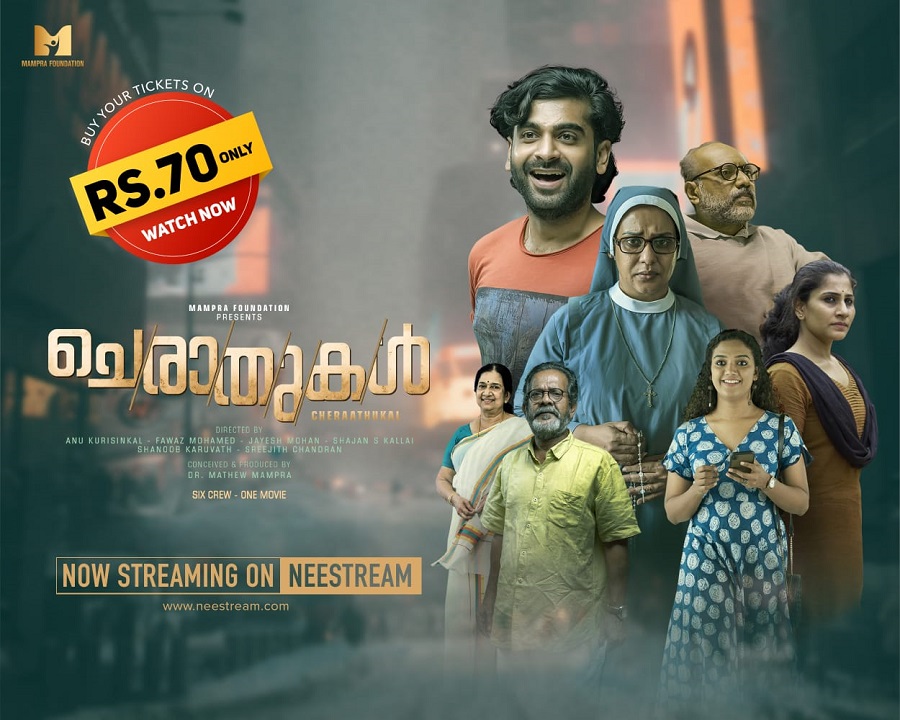 KOCHI:
The anthology film "Cheraathukal" which comes with six stories has reached Neestream. 'Cherathukal' has won 43 awards in India and abroad, including the London and Singapore Film Festivals, before reaching the audience. The film is directed by Shajan.S. Kallai, Shanoob Karuvath, Fawaz Mohamed, Anu Kurisinkal, Sreejith Chandran and Jayesh Mohan. Under the banner of Mampra Foundation, Cheraathukal is produced by Dr. Mathew Mampra.
The film stars Mareena Michael, Adil Ibrahim, Maala Parvathy, Manohari Joy, Devaki Rajendran, Parvathy Arun, Shivaji Guruvayoor and Babu Annoor.
The film lines up six cinematographers and six music directors. The songs of the film have been composed by Dr. Mathew Mampra and Anu Kurishinkal. The songs are sung by Vidhu Prathap, Nithya Mammen, Kavalam Srikumar and Ishaan Dev.