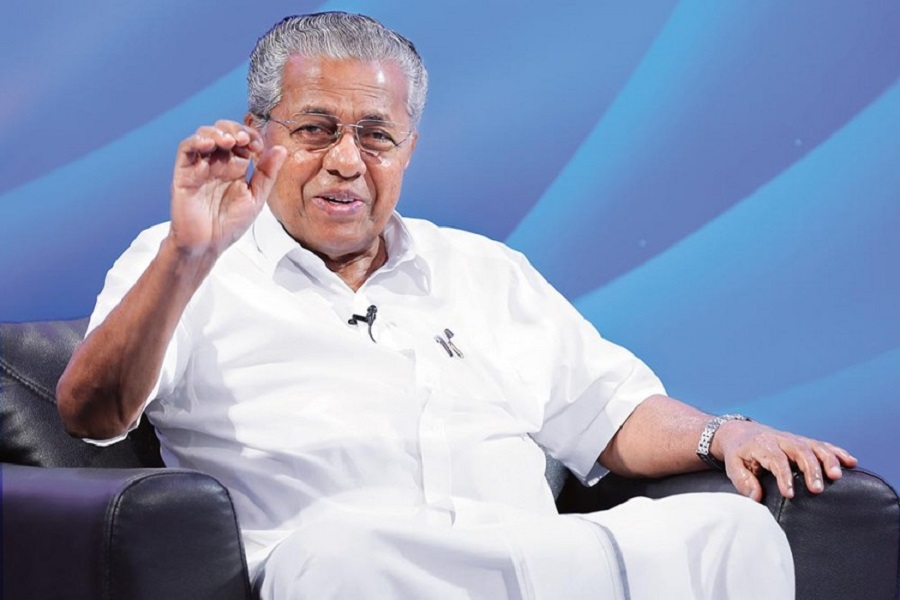 KOCHI:
Kerala is organising a major industry conclave this month, aiming to propel the tempo set in by the government's 'Year of Enterprises' project that surpassed its target in eight months by creating 1,18,509 enterprises with an investment of Rs 7,261.54 crore while generating over 2,56,140 jobs.
'Vyavasaya Sangamam-2023' in this city on January 21 will bring together more than 10,000 entrepreneurs, industry leaders, administrators and other stakeholders to chart out a future course of action aimed at consolidating the state's position as an investor- friendly destination .
Chief Minister Pinarayi Vijayan will inaugurate the day-long meet being held as a celebration of early achievement of the project's purpose of generating one lakh enterprises in 365 days. The endeavour, which the Chief Minister launched on March 30, 2022, took less than eight months, crossing its target in November.
The January 21 meet at Kaloor International Stadium Ground will also be addressed by Ministers P. Rajeeve (Industries and Law), K N. Balagopal (Finance), . M.B. Rajesh (Local Self Governments and Excise) and K. Rajan (Revenue), besides Leader of the Opposition V.D. Satheesan.
The 'Year of Enterprises' project received accolades at the January 5-7 National Conference of State Chief Secretaries presided over by Prime Minister Narendra Modi. The Delhi meet saw the central government hailing Kerala's scheme as a model worth emulation by other states.
Minister Rajeeve noted today that the project created history with a range of dimensions. "Not only did the government come up with such a large number of
industries in a short time; the basic facilities we provided were exemplary. Also, it enabled a vast number of women to enter into entrepreneurship," he added.
The project was carried out by forming a range of committees at the state, district and local levels to take forward various activities. As many as 1,153 professionally qualified interns were appointed to float one lakh enterprises at the local government level. Intern service through help desk was made available on Mondays and Wednesdays in all local self-government bodies. Resource persons were appointed at both taluk and district industrial centres.
The investment-friendliness of the project prompted prospective entrepreneurs to stop dithering and take the plunge. Expert projections show the fruits of the pioneering project will continue to boost the state's economy.