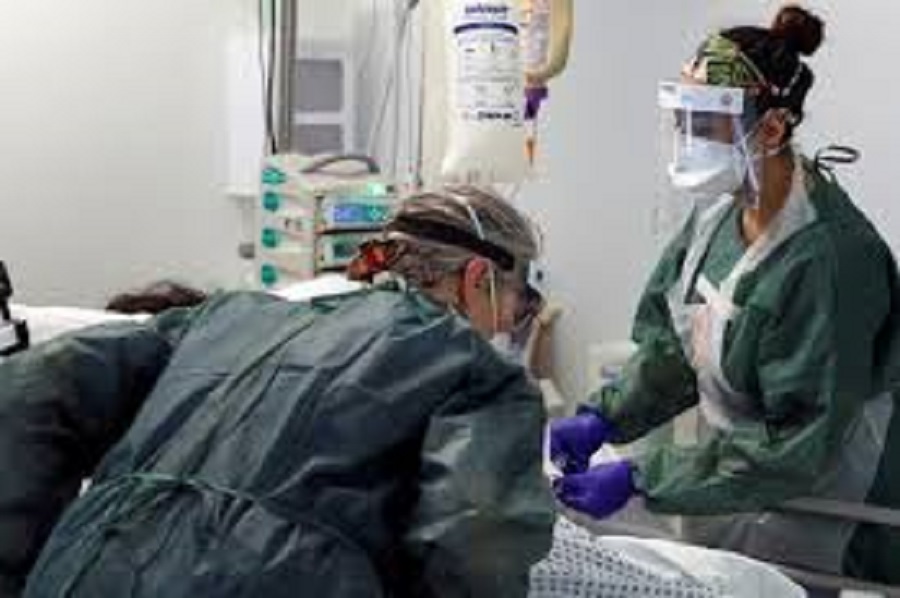 THIRUVANANTHAPURAM:
COVID-19 may have been viewed and treated primarily as a respiratory illness, but it is much more sinister and pervasive in its impact on the human body as it may hit the brain and thus accelerate or trigger a torrent of neurodegenerative diseases such as Alzheimer's and Parkinson's, warns a leading doctor.
Describing the pandemic as 'a beast with thousand heads', Dr Yatish Agarwal, Senior Professor, Vardhman Mahavir Medical College and Safdarjung Hospital, New Delhi, says the reach of the COVID-19 extends far beyond the nose, throat, and lungs and may hit the human brain, the most vital bodily organ.
Large clinical studies reveal that neurological complications occur in 36-84 per cent of COVID-19 patients. Strangely, many people who experience neurologic symptoms that linger after the disease are less than 50 years old and were healthy prior to infection, he points out in an exclusive article for Manorama Yearbook 2023.
Panic attacks, obsessive compulsive disorder and depression can occur among a fair number of the survivors. These stressors of COVID-19 may also trigger a range of unhealthy behaviours, such as excessive alcohol consumption, substance use, suicidal tendency, delusions and paranoia. Moderate to severe anxiety symptoms are common in COVID-19 sufferers, their family members and the community.
Substantive evidence now exists that the multi-variant corona virus can affect the brain function, behaviour and intellectual abilities in several ways. "While some of these effects are acute, and fade away in a short time, others are long-lasting and can turn a sufferer's life into a bag of misery," says Dr Agarwal, who is also Dean, University School of Medicine and Para Medical Health Sciences, Guru Gobind Singh Indraprastha University.
"Without sounding the alarm bells too loud, definite evidence now exists that it may be a good idea to stay on watch for COVID-19's possible long-term cognitive consequences. This could have a telling effect on the individual's life and knock off their thinking, reasoning, and remembering, thus casting its dark shadow on their day-to-day functioning," he says.
Developing a good understanding of COVID-19's neuropsychiatric and cognitive consequences is vital, as the disease has affected millions of people. Many more are possibly undetected, and the number of infections is still rising. "If even a small number of these individuals suffer neuropsychiatric and cognitive complications, the public health implications are bound to be considerable," he warns.
Dr Agarwal says such a scenario makes it imperative to develop simple clinical and public health strategies to create awareness and understanding of these gross effects. "In people who are affected, a timely individual clinical assessment must be carried out to evaluate their capacity to work effectively, manage finances, participate in daily family activities, and make informed decisions."
Based on the clinical assessment, a rehabilitation programme depending upon individual need could be drawn for those COVID survivors who require help. A team of a family physician, neurophysician, physiotherapist, psychiatrist, and psychologist could help in the reparative process. "The goal is to help the individual overcome their insufficiencies and return to normal life," he observes.
Describing the large morbidity and mortality caused by the disease across the world as "tandava (dance of destruction) effect," he says COVID-19 has several neurological complications, but the most significant of them relates to injury to the body's immune system. "The virus triggers the body's defence system, but instead of acting against the coronavirus, the defence system is fooled into targeting body's own cells as its foe. The disarrayed system thus attacks the brain cells, and other organ systems. In the brain, this sometimes produces serious inflammation, known as encephalitis."
The virus can even induce direct brain injury by breaching the blood-brain barrier, produce a brain hemorrhage by raising pressure in the blood vessels, and trigger a brain stroke and causing dysfunction in the body's clotting system.
Coronavirus infections can produce a range of neurological symptoms. Close to two-thirds of COVID-19 patients complain of loss of smell and loss of taste. These are often the first symptoms of the disease, and they may persist for long. In the current pandemic setting, these tell-tale symptoms help in rapid identification of the disease. But some patients may suffer brain inflammation, swelling, strokes, and brain hemorrhage. These patients carry a high risk and may require long intensive hospitalisation to make a recovery.
"Even though it is too early to call, but doubts have been cast on the potential long-term implications of neuroinflammation and neuronal injury observed in acute COVID-19. The current landscape is a bit foggy, but the jigsaw pieces have begun to fall in place," says the doctor.