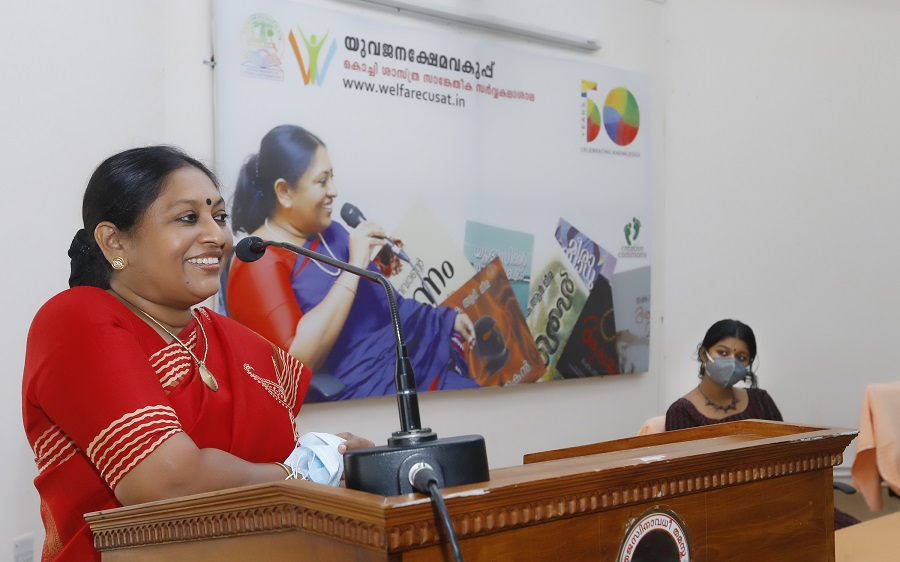 KOCHI:
"Reading is the best way for humans to interact with the world when they are isolated behind the doors'' said well known Malayalam writer K.R. Meera. She was speaking at a literary interaction organized by the Department of Youth Welfare, Cochin University of Science and Technology.
"Science cannot exist without art and humanity. Universities that do not teach and discuss literature will stay incomplete", she opined. " It's at a time when the narrow ideas of nationalism are being imposed, the Covid-19 epidemic taught us the meaninglessness of borders. The great lesson of nature was also taught during this time that even microorganisms with only RNA structure can control humans, who think themselves that they control everything. No one can stand alone and without being broadminded and human life will not be easy as before", she added.
CUSAT Youth Welfare Department Director Dr. P.K. Baby and film activist Archana Padmini spoke at the function.