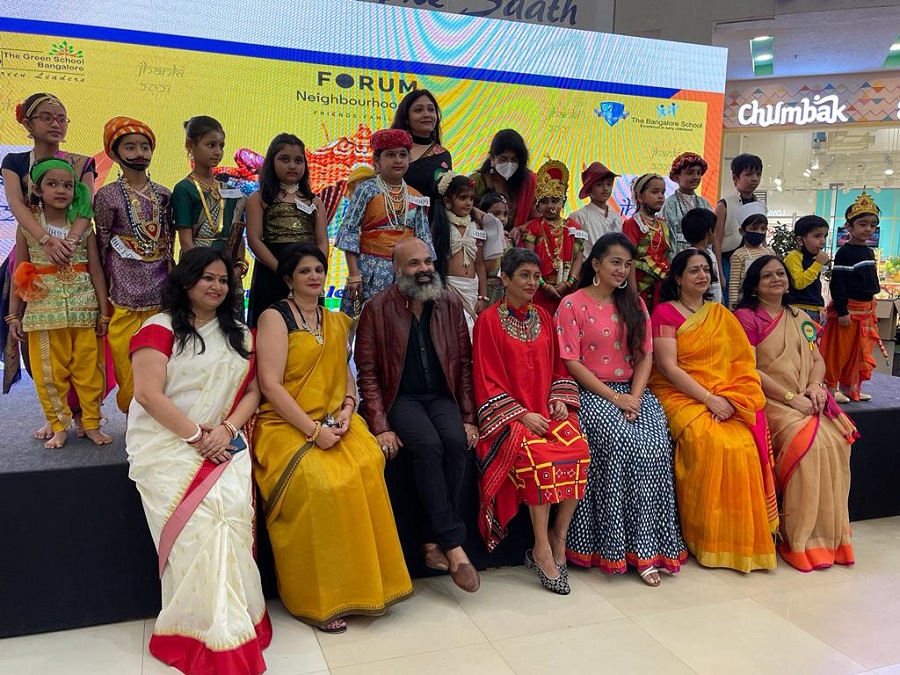 BENGALURU:
The Green School Bangalore(TGSB) and The Bangalore School (TBS)- whitefield held its most awaited event Jhanki-2021 –A multicultural Fest that took tour of our folk culture and stories.
The event and its theme was well appreciated by the parents which led to 100+ participants and 30+ schools competing with full zeal. TGSB & TBS team has been working extremely hard each year to organize various multicultural & theme-based events to bring in awareness as well encourage the student and parent community to showcase their talents. Recent cultural events under this banner were Talent hunt & Cheshta having an participation of 300+ & 1000+ viewership virtually.
The Director of both the schools Ms.Usha Iyer highlighted the importance of such events and insisted on promoting our cultural & mythological past. The Grand Finale was conducted live at Forum Neighbourhood Mall, Whitefield with a power pack team of Celebrity judges to name Shilpi Choudhary- Founder- Haute Couture Studio-International Award winner Celebrity Fashion designer, Sandeep Malani-International Award Winner Actor/Writer & Director- Bollywood & South Film and Ester Noronha- Film actress, playback Singer, & Classical Dancer Best known for her work in South Indian films.
The students showcased their talents in different categories of the festival namely Katputli ka Tamasha-puppet show, Puratan Patra -an act with a mythological character, Matti ke Veer -an act with any historical character ,Rang Chitra -Rangoli art and Mukhota – promoting different types of tribal mask art. The event was sponsored by the forum neighbourhood Mall- whitefield who were the official venue partners too.
Jhanki 2021 also witnessed the launch of the movies "The Visitors" & "Heekege Nee Doora Hoguve" starring actor Silver Malani under the banner of Malani films.The entire team of TGSB & TBS proposed the vote of thanks appreciating the enthusiastic contribution of one and all present in making the event a great success.