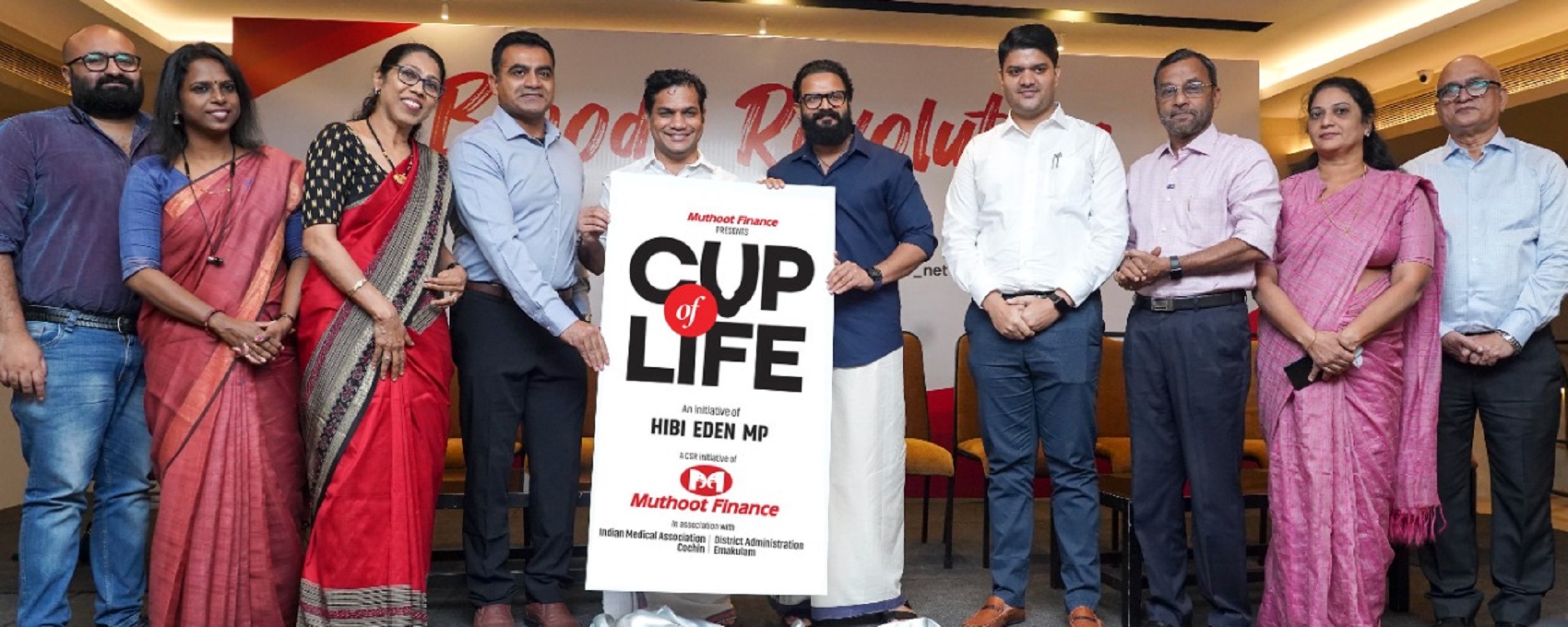 KOCHI:
The logo of the Cup of Life program implemented by Hibi Eden MP in collaboration with Muthoot Finance has been released. Actor Jayasurya launched the logo at the event held at IMA House, Kochi. The Cup of Life project aims to create awareness about consumer-friendly, sustainable, eco-friendly and cost-effective menstrual cups and distribute one lakh menstrual cups free of cost.
Jayasuriya said that this is a ceremony that he will never forget in his life. The Cup of Life is a revolution that initiates great change. Awareness about menstruation is essential from school level. In every man there is a woman. Jayasurya also said that issues related to women including menstruation should not be kept secret. He said that the project is based on health, education and environmental protection.
Hibi Eden MP presided. District Collector Jafar Malik, District Panchayat Vice President Shiny George, Muthoot Finance Deputy Managing Director George M George,CSR Section General Manager Babu John Malayil, Rotary District Governor S. Raj Mohan Nair and Cup of Life Project Coordinator Dr. Akhil Manuel spoke. IMA Kochi President Dr. Maria Varghese welcomed the gathering and secretary Dr. Anita Thilakan proposed vote of thanks.
The project led by Hibi Eden MP will be financed by the CSR fund of Muthoot Finance and supported by Ernakulam district administration and Indian Medical Association (IMA) Kochi.One and a half crore rupees for the project will be provided from Muthoot Finance's CSR fund.
The main event will be the free distribution of one lakh menstrual cups within 24 hours at 100 venues within the Ernakulam Parliament Constituency limits starting from the evening of August 30 and ending on the evening of August 31.
Voluntary organizations and colleges interested in setting up a venue as part of the implementation of the scheme should register at phone No 04843503177.