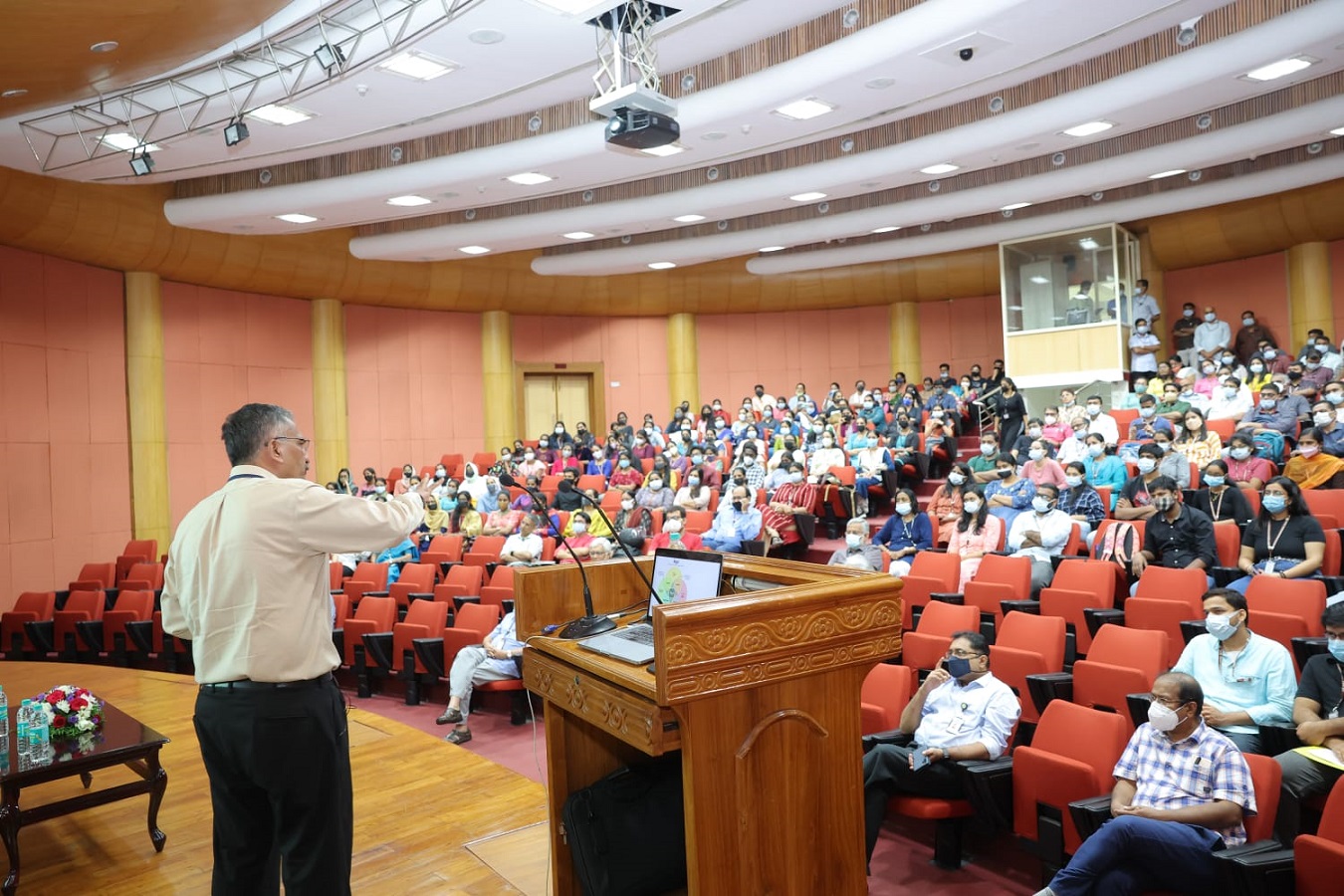 THIRUVANANTHAPURAM:
It is high time that the country made serious efforts in developing cost-effective medical equipment domestically without relying on highly expensive devices supplied by global firms, said Dr Sanjay Behari, Director of Sree Chitra Tirunal Institute for Medical Sciences & Technology (SCTIMST).
Delivering a lecture on the National Technology Day at Rajiv Gandhi Centre for Biotechnology (RGCB) here today, Dr Behari said it is vitally important to ramp up capacity in development of medical equipment, and called upon the researchers to focus more on this area.
"We have to explore the possibilities for developing medical equipment, including stent domestically. Even after surgery, so many equipment is required for rehabilitation," Dr Behari said, talking on "Neurosurgery: The Immense potential for Biotechnological Innovations," he said.
The development of innovative equipment is also critical, especially in neurosurgery, he said.
"Every clinical situation should be assessed for its basic research potential. We have to develop the insight needed to actually understand the subject from all its perspectives. Once you have that perspective, you are a master of a subject," he said.
Dr Behari said it was important for researchers to see things from different perspectives that would lead to discoveries of far-reaching consequences.
He said researchers need to make every prototype that they have devised into financially viable product and independent of external resources. "The medical equipment for spinal surgery is based on a simple technology that can be developed locally. The robot used in robotics treatment costs around Rs 80 crore and its annual maintenance comes at five percent of the actual cost," Dr Behari pointed out.
He added that the telemedicine network that was established during the pandemic has to be expanded to all over the country.
RGCB Director Prof Chandrabhas Narayana, who presided over the function, said the basis of any technology is fundamental science and we need to have our fundamentals right to develop any technology.
"In 2021 March, we didn't even have 4,000 kits for conducting Covid-19 test. Today, we have the possibility of availing Covid-19 test for Rs 120. These are all possible as a result of research conducted by institutions like RGCB," Prof Narayana said.
The infrastructure developed in the past two years for biotechnology is going to change the way the research is conducted in biotechnology, and it is going to bring up many more innovations in the country, the RGCB Director added.
Every year, National Technology Day is celebrated on May 11 to honour the contributions of Indian scientific community. This year's theme is "Integrated Approach in Science & Technology for Sustainable Future".
Dr Krishna Kumar, Professor, Neuro Surgery, SCTIMST, was also present. Dr T.R. Santhosh Kumar, Dean, RGCB, welcomed the gathering.
Researchers and staff of RGCB, graduate and post-graduate students from various institutions also attended the programme.