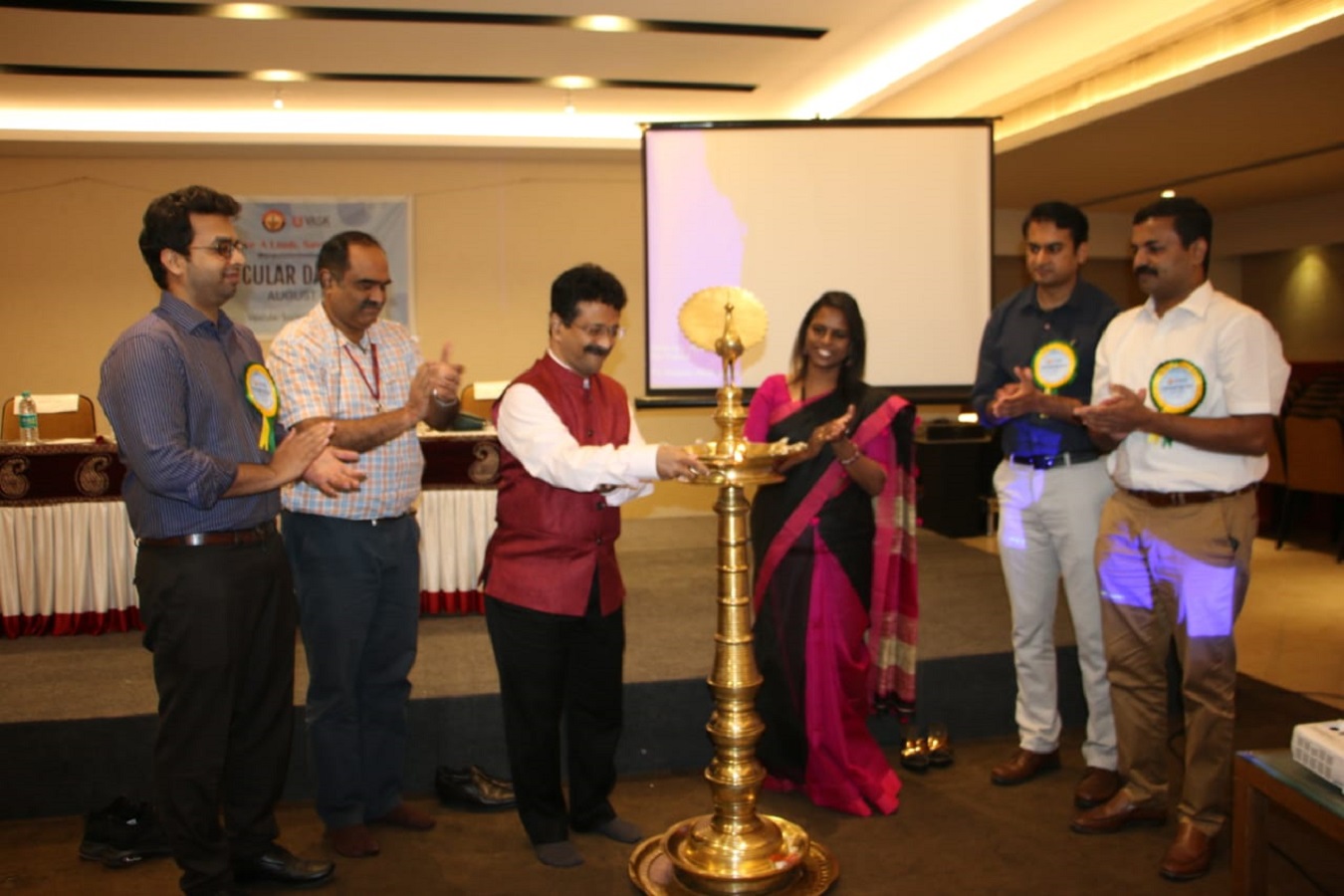 KOCHI:
Vascular diseases are on the rise with increase in prevalence of diabetes and other life-style diseases. According to a recent study by Vascular Society of Kerala (VASK), it is estimated that every 30 minutes one limb gets amputated in the state which is an alarming number. On the occasion of National Vascular Day this year, VASK organised an awareness event at IMA House, Kochi on Saturday. The event was one among the state-wide activities being organised by VASK in various parts of Kerala to educate the public on this health hazard. The programme also celebrates the 1st anniversary of the VASK's 'Amputation Free Keralam' campaign that was launched last year.
Dr T. Tiju IRS, Commissioner GST (Audit) of Kerala and Lakshshadweep, inaugurated the event. Dr. (Col) Vishal Marwaha, Principal, Amrita School of Medicine, Kochi and Dr Anitha Thilakan, Secretary of IMA Kochi, Dr. Vimal Iype, secretary, VASK and and Senior Consultant Vascular & Endovascular surgeon, Lourdes Hospital Kochi, Dr Sidharth Viswanathan, Consultant Vascular & Endovascular Surgeon, AIMS Kochi, Dr. Akash Rajeev, consultant vascular and endovascular surgeon, AIMS Kochi were spoke at the programme.
The lack of awareness regarding vascular diseases among the public has led to many people having suffered from improper or delayed treatments with devastating complications like loss of limb or life. A person who is unable to walk ends up being a liability to others and also adversely impacts the financial stability of the family. Thus, it has become a big social problem too. This is why it is very important for everyone to understand vascular diseases better and get the right treatment in time, the study by VASK further suggests.
The VASK has also launched a toll-free helpline number (1800 123 7856) for the patients for providing proper guidance on treatment. VASK is committed to provide the best quality of treatment and care of vascular diseases prevalent in Kerala such as peripheral artery disease, diabetic foot, aortic aneurysm and varicose veins or venous thrombosis.