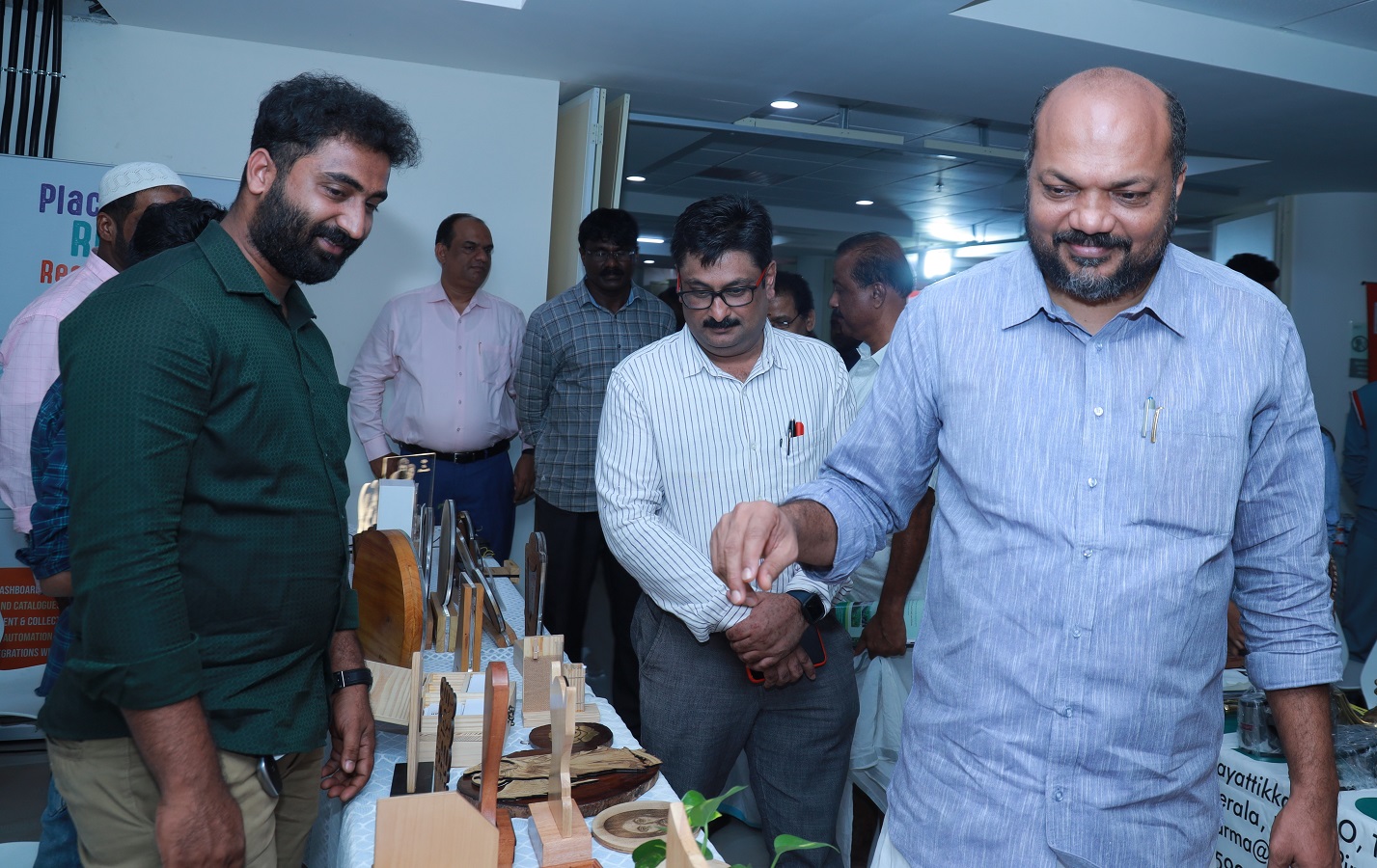 KOCHI:
The giant strides made by a startup providing technology for driverless vehicles represent the spirit of Kerala's new-age industry, as the government-run Kerala Institute for Entrepreneurship Development (KIED) set up the state's first Enterprise Development Centre (EDC) in Ernakulam today.district
Two dozen stalls At Inkel Tower-1 in Angamaly, where Industries Minister P. Rajeeve inaugurated the facility, showcased a range of advancements made by the micro, small and medium enterprises (MSMEs) amid the government's renewed efforts to take the state further up in the ranking on Ease of Doing Business.
The 15-month-old RoshAi, for instance, has already got takers abroad, keen to buy the Kochi-based company's solutions for autonomous vehicle development. "We have clients in the US, Germany and Australia," says Dr Roshy John, founder CEO of the company functioning at Infopark in Kalamassery near Kochi. "In India, we resort to defensive driving, where the driver has to be on the alert all the time. The trials for our cutting-edge technology are carried out from this country; so it can be a success elsewhere in the world."
The scope for providing driverless car solutions is on the rise, according to Dr John, considering a recent shift in customer preference for electric-run vehicles.
For more information on EDCs, visit www.edckerala.org.
Norris Electronics Private Ltd, based in Annamanada of neighbouring Thrissur district, has come up with a 'panic call system' that can be installed in, say, old-age care homes, hotels and resorts, besides industrial units, banks and stores. The user-friendly set-up, which has an emergency switch as a module featuring multi-coloured graphical representation showing the status of the call, involves low maintenance cost.
Not far from Annamanada, young entrepreneurs Neha Rose Jayan and Megha Maria Biju have set up Digikari which empowers small businesses and home-grown brands. The Chalakudy-based company helps create an individualised online store in just 30 minutes and start selling irrespective of the type of product or services.
The ICAR-Central Tuber Crops Research Institute at Thiruvananthapuram displayed its recently-developed sweet-potato chips known for their anti-cancerous capacity. The stall also featured cassava-based biopesticides developed against papaya mealy bug, aphids and borer pests such as Red palm weevil besides storage pests. Also exhibited were CTCRI's starch products meant for industrial purposes.
The Amrita Vishwa Vidyapeetham in downstate Kollam district put up some of its products for commercialisation: nano masks, power air purifier respirator kit, UV sanitizers and self-driving e-wheelchair.
Lenore at Mattoor near Kalady in Ernakulam district has automobile machineries, electronic equipment, machine tools and accessories besides institutional panels. Vacuum frying machines by EB Food and Technologies at Keezhillam near Perumbavur also caught the attention of the delegates at the event, which also featured day-long a roundtable on Regional-Level Ecosystem Development, Industry-Academia Collaboration and Skilling.
The 1994-founded KIED is an autonomous State level institute promoted by the Department of Industries and Commerce under the Government of Kerala. The institute is declared as a Center of Excellence in Entrepreneurship Development by the state government, which conducts various training programs for existing and prospective entrepreneurs including student entrepreneurs every month on its campus at Kalamassery, near Kochi. KIED also operates NORKA's Business Facilitation Center.