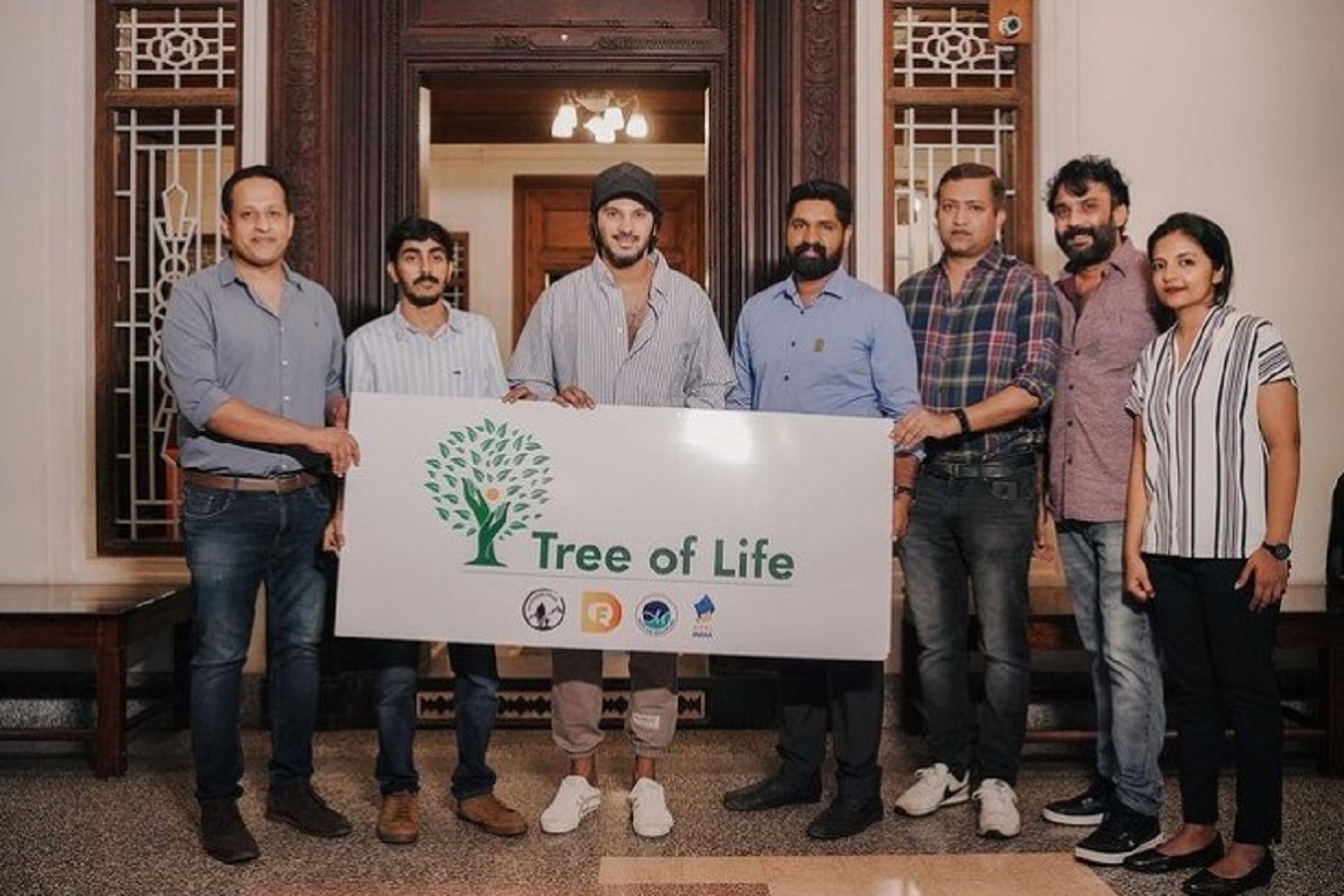 KOCHI:
Dulquer Salmaan to support 100 free life-saving surgeries for children suffering from critical illnesses. Dulquer Salmaan Family in association with Aster Hospitals Kerala and KITES India offers 100 pediatric surgeries and interventional procedures to children from underprivileged backgrounds through the 'Wayfarer – Tree of Life' initiative by Dulquer Salmaan.
Through this initiative, DQF and Aster Hospitals, Kerala provide life-saving surgeries free of cost. Aster Hospitals also meets the additional medical expenses for children who cannot meet the outlay for the same. With an intent to bring quality healthcare accessible to children, the whole treatment procedure will be done under the supervision of experienced clinical leads at Aster Hospitals across Kerala. (Aster Medcity – Kochi, Aster MIMS – Calicut, Aster MIMS – Kottakkal, Aster MIMS – Kannur, and Aster Mother Hospital Areekode.) Starting with 100 free pediatric surgeries, local surgeries in the Liver & Kidney Transplant, Bone Marrow & Stem Cell Transplant, Orthopaedics, Neurosurgery, and Urology will be performed.
The initiative was officially launched by Dulquer Salmaan on Children's Day. 'Essentially a symbol of rebirth, growth and development, 'The Tree of Life' is a hope for a better future for all the deserving kids. This is also an exemplary platform that will serve as a liaison to partner with stakeholders to achieve a noble cause. This compassionate and incomparable initiative is a life-giving gesture for many who wait in hope of returning to life.' said Dulquer Salmaan on the initiative.
"Many needy and deserving children are left without access to essential medical care. Through this project, we are gifting life to at least some of them to come back to life," said Farhan Yasin, Regional Director, Aster Hospitals-Kerala & Oman.
DQF, a community of artists across Kerala, providing a platform for struggling artists to showcase their talent ensures registration and identification of beneficiaries. DQF works in diverse fields, including healthcare, education and livelihood advancement for the underprivileged sections of our society.
KITES India is one of the largest youth communities in Kerala where inspired young minds come together to share and act on innovative ideas that have unparalleled relevance in the age of the Sustainable Development Goals.
Jom Varghese, Chief Executive Officer, Wayfarer Films, Bibin Perumbilly, Chief Executive Officer – DQF, Dr. Rohith P V Nair, Deputy Chief of Medical Services – Aster Medcity, Kochi, Ajmal Chakkarapadam, Chief Executive Officer – KITES India, Sarath Kumar T S, Deputy Manager – Media Relations, Aster Medcity Kochi , Claire C John, Managing Director – KITES India attended the event.
To register for the free surgeries write to us at http://dqfamily.org of life or make a call to 8138000933, 8138000934, 8138000935.