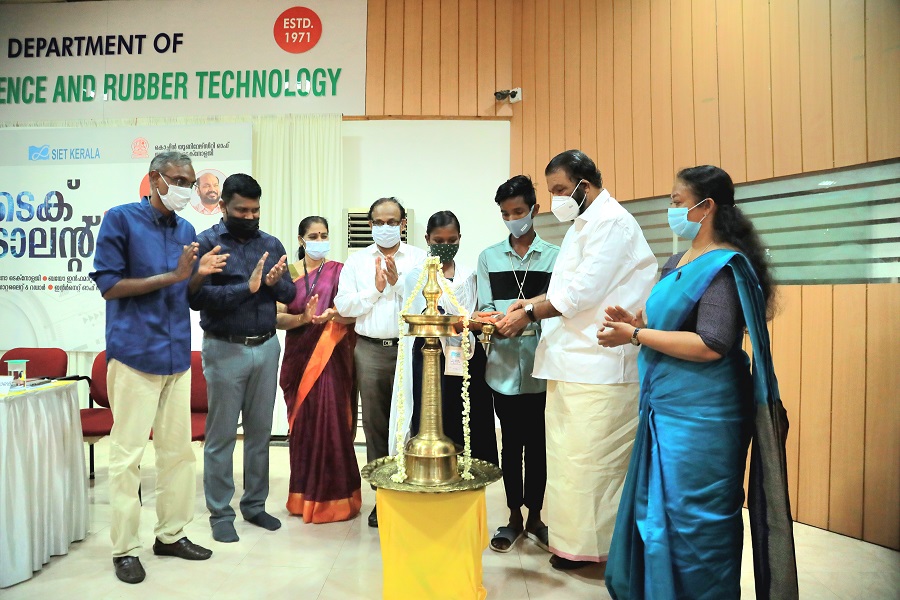 KOCHI:
In the new education policy, students emerge as sources of knowledge, observed V Sivankutty, Minister for General Education and Labour, speaking at the state-level inauguration of Tech Talent, a three- day training programme in nanotechnology for selected SC/ST students in high school and higher secondary classes. The programme is organised on the Kalamassery campus of Cochin University of Science and Technology (CUSAT) by the State Institute of Education and Technology (SIET) as part of the Chief Minister's 100-day programme.
"When students emerge as sources of knowledge in this era of innovations, the standard of teachers should be raised accordingly, for which training and examinations will be conducted for all teachers. The new curriculum will be prepared by a committee of experts focussing to include subjects that stress on social commitment, gender equality, anti- dowry principles, Constitution, democracy and secularism," he said.
The minister also announced that student talent-grooming activities of science fair, arts festival and sports meet, which were stalled in the wake of the pandemic situation, will resume next year. The training programme involving nano technology, bioinformatics, artificial intelligence, satellite and radar technology, Internet of Things will be provided to selected students from Model Residential Schools in the first stage.
Speaking at the event, chief guest, Jeevan Babu K, Director of General Education, noted that the purpose of education beyond classrooms and text books enables people to lead a mature and responsible life in which science and technology plays a major role.
"Disruptive technologies have created a revolution the field of science and technology and the young generation is the ambassadors of this revolution. Events like these will create in the students a spark that will define their course of career and open avenues to discover their passion with the help of experts in various scientific streams," he said.
Presiding over the function, CUSAT Vice-Chancellor Dr K.N. Madhusoodanan recalled how the university has always been supportive of initiatives to enlighten young minds and mould them as innovators.
"Over the years, around two lakh school students have taken part in various training sessions in science and technology on CUSAT campus as part of our extension activities. With various interventional programmes, CUSAT has always tried to guide students with aptitude," he said.
SIET Director B. Aburaj, Ernakulam RDD Sakunthala and Interuniversity Centre for Nanomaterials and Devices (IUCND) Director Professor Honey John spoke. The training programme will include daily sessions spanning an hour and a half for students at the departments of Physics, Photonics and IUCND. Talks by Prof Honey Jon (Nanoscience and Nanotechnology), Dr Suja Haridas (Nanochemistry), Dr Aldrin Antony (Nanomaterials, Devices and Applications), Dr Sreeja Narayanan (Nanobiotechnology), etc will be held over the three days. The training programme will conclude on March 12.