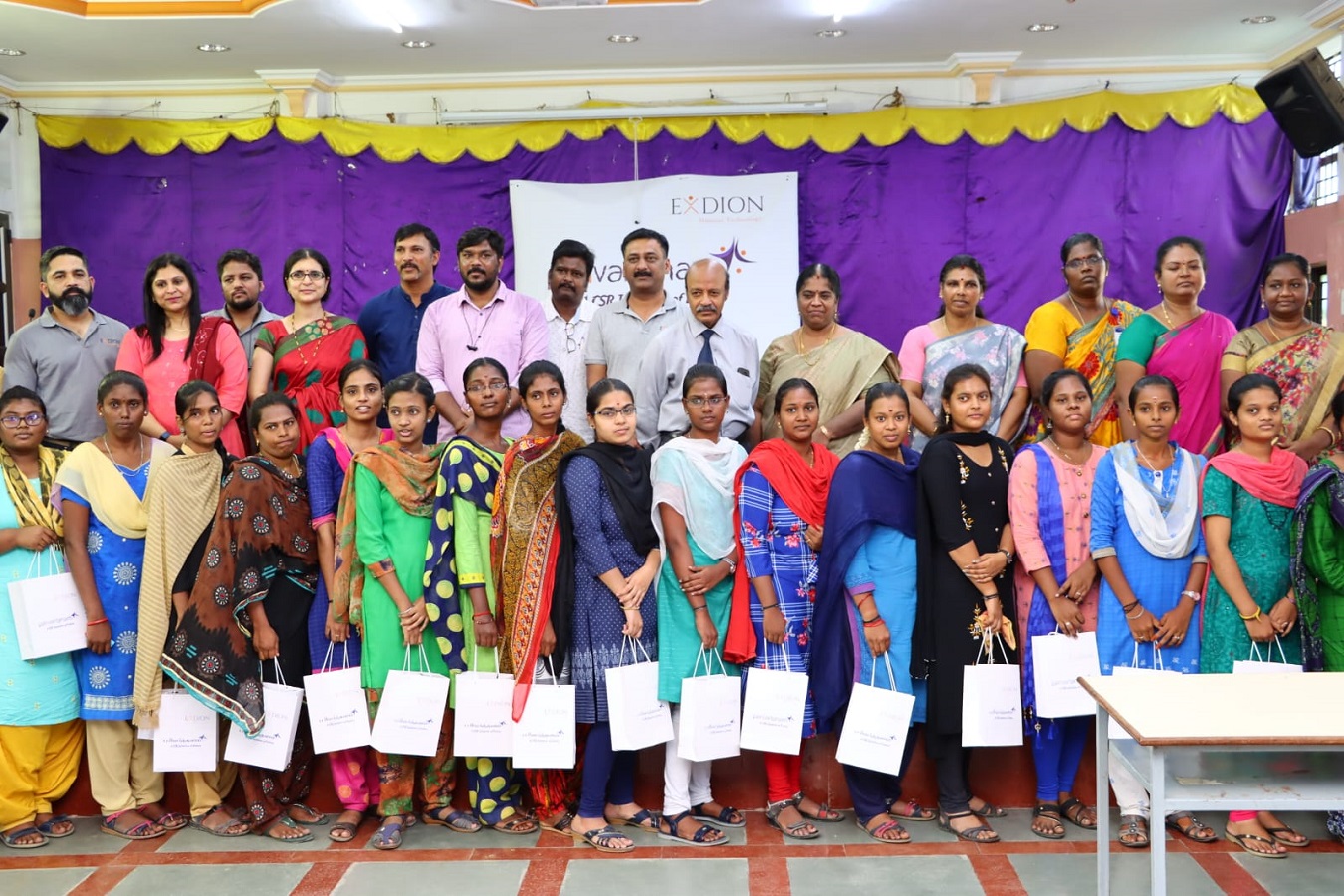 VELLORE/BENGALURU:
Leading technology enabled solutions provider Exdion Solutions Pvt Ltd launched "Parivartanam", a Corporate Social Responsibility (CSR) initiative today in collaboration with DKM College for Women, Vellore.
The CSR initiative is aimed at providing job-oriented Finishing School Training to girl students who have written their final year degree exams. The training will be offered free of cost to B.Sc. / M.Sc. Microbiology & Biochemistry girl students for a duration of 5 weeks.
Speaking about the initiative, L S Ram, Founder & CEO, Exdion Solutions says, "We at Exdion encourage and support Women Empowerment. We are happy to be associating with DKM college for women for this initiative as we want more and more women to get trained. Women comprise 71% of the workforce in our Vellore office and men make up the remaining 29%..Therefore, we understand the need for women to get exposure to the healthcare industry."
The launch event was presided over by Mr D. Maninathan, Secretary, DKM College for Women along with the Guest of Honour Dr. R. Banumathy, Principal, DKM College for Women.
"Besides enhancing student personalities, the training will be customized to the needs of the rapidly growing and promising US Healthcare industry, thus serving as a springboard for students to be readily employable in the corporate world," explains Mr Ram.
Components of the Finishing School Training offered by the programme:
'Campus to Corporate' transition training program for 3 days.
Curriculum – Soft skills training including Corporate etiquette, Communication skills, Interview etiquette, and Time Management.
Technical training tailored to meet the needs of the US Healthcare industry-for 4 weeks
Curriculum – Familiarity with Medical Coding terminologies and practical applications (ICD, CPT).
Key points related to the Training Program:
• Batch size – 30
• Batch start date – 21st July'22
• Duration – 5 weeks
o 3 days – Campus to Corporate transition training
o 4 weeks – ICD/CPT training
o 1-2 days for assessments and any refreshers, if needed
• Schedule – 9am to 5pm, Monday to Saturday
• Training Course – Campus to corporate transition training and Technical training in Medical Coding (ICD, CPT)
Benefits for students
• Understanding of Corporate culture
• Personality development
• Understanding of the US Healthcare domain
• Working knowledge of Healthcare Coding services
• Course Completion certificate
• Being employment ready in the Healthcare ITES field
• Scholarships / Awards for the best performing students
• A boost in self-confidence to get started on a career
• An opportunity to support the family by being employment ready
Dedicated and highly qualified trainers have been appointed for different programmes.