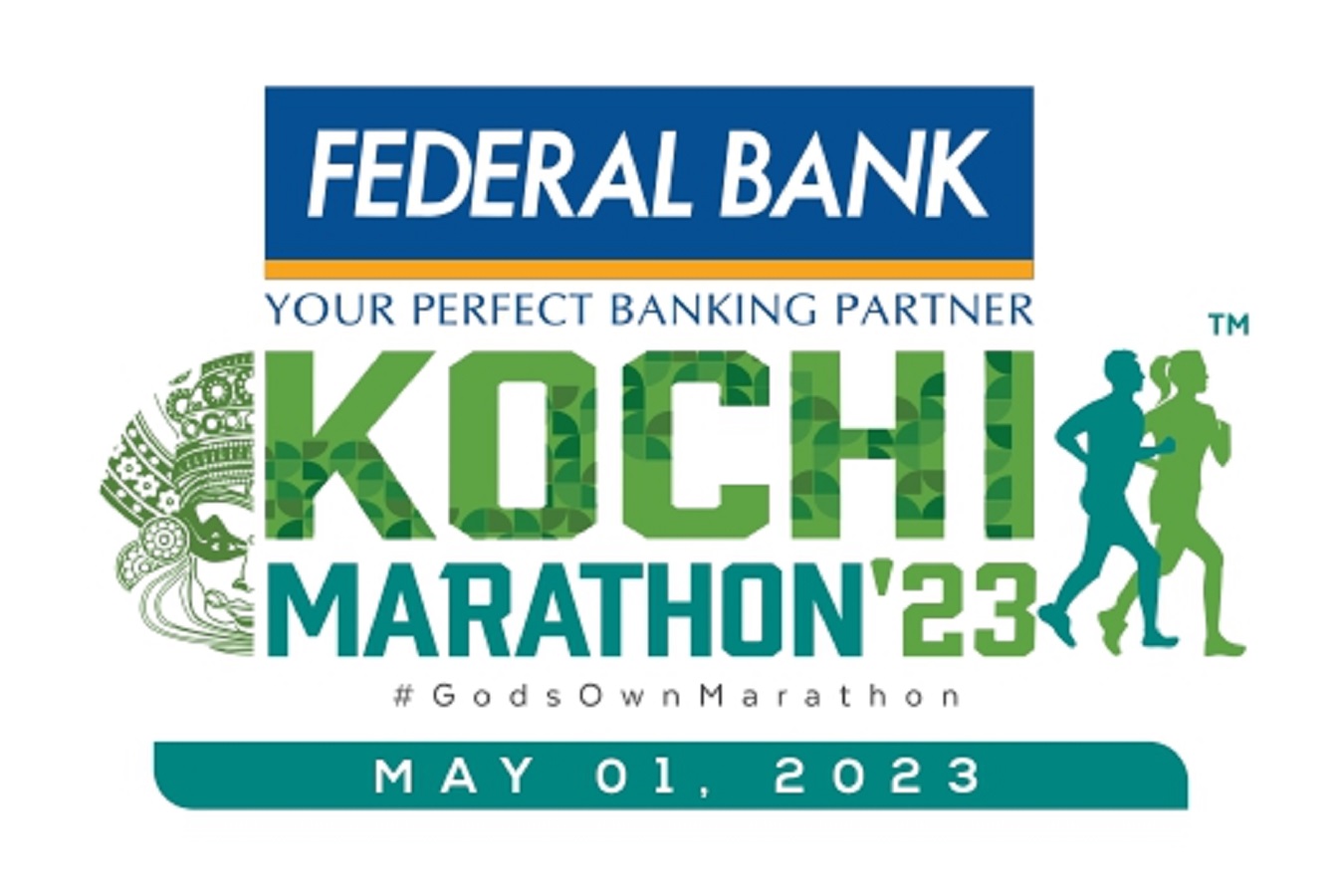 KOCHI:
The Federal Bank Kochi Marathon debuts on the 1st of May 2023 with a Marathon (42.195 Km), Half Marathon (21.097 Km), 10K and a 3K (Green Run). Billed as The God's own Marathon, in the God's Own Country – Kerala, the event is backed by The Kerala Tourism Department.
The city is connected through direct flights from India's major cities and international capital cities. Kochi is a popular destination for individuals, families, global travellers given its throbbing landscape, the backwaters, the beaches, the cuisine, et. al. A perfect recipe for ardent runners, their groups, and their families to troop in. Perfect trappings to make it destination city for many reasons in addition to the run.
The marathon, which is expected to become one of the largest running events in India, would attract thousands of runners from all over the country and is positioned as God's own marathon.
The Federal Bank Kochi Marathon is an initiative by Cleonett and Sportzpro, supported by Federal Bank. There are 5 categories based on age and there are prizes worth Rs 10 Lakh to be won.
"The Federal Bank Kochi Marathon is an invitation of Federal Bank for individual runners, their groups and families to enjoy a "runcation". The cosmopolitan city of Kochi will have something for everyone. Given the interest in India as an economy and a go to place on the bucket list, we clearly see this annual event, adding to the exchequer of the state. At the Bank, we are building active and live ecosystems for our audiences, prospects, customers, and the community at large. And of course, it is our way to inspire an entire generation of folks to commit themselves to good physical and fiscal health." said M V S Murthy, Chief Marketing Officer, Federal Bank.
Participants can register for the Federal Bank Kochi Marathon online at http://www.kochimarathon.in on or before 26th April 2023.