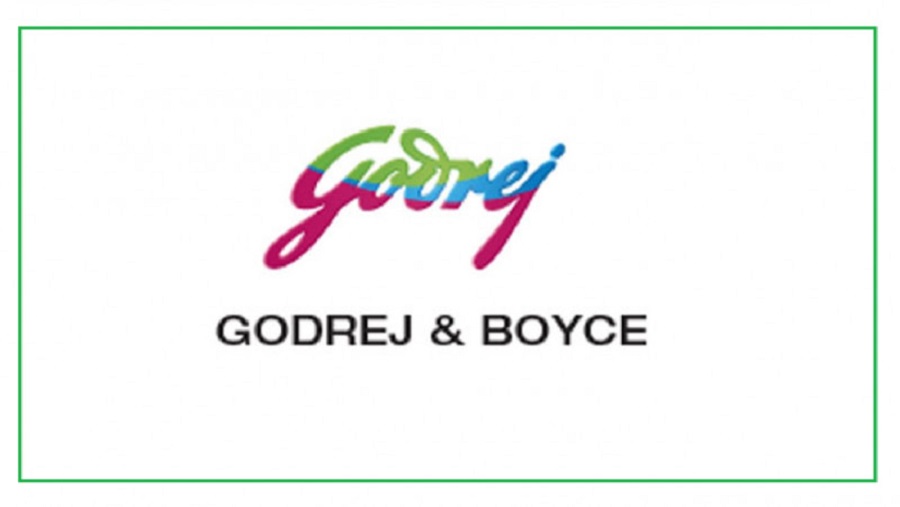 MUMBAI:
Godrej & Boyce, the flagship company of the Godrej Group, today announced that one of its business divisions, Godrej Security Solutions has launched Godrej INTELI- ACCESS – a new age lockers' system that is set to transform the banking institutions.
Touted as one of India's most trusted and leading security brand, Godrej Security Solutions launched this high-end technology led banking security solution at the backdrop of the revised RBI guidelines for safe deposit lockers at banks, announced in August 2021.
In accordance with the revised infrastructure and security standards, the newly launched Godrej INTELI- ACCESS is designed to eliminate system bottlenecks and enhance customer experience through intelligent integrated automation. The high-end technology led safe deposit lockers provides customers the convenience of a key less access, eliminates forgery and fraud, by reducing dependence on manual interventions. Some of the key features of the product include thumbprint verification which confirms bio-signature, interactive networking authenticates the Actual customer, secure instant keyless access eliminates risks of unauthorized access, unlocking is easy with a smartcard or a biometric access.
Commenting on the launch, Pushkar Gokhale, Vice President & Global Head – Marketing & Sales, Godrej Security Solutions said, "The updated RBI guidelines are set to transform the future of banking in India by creating a comprehensive security ecosystem and we believe that this will go a long way in ensuring a win-win situation for all stakeholders. We at Godrej Security Solutions are the largest suppliers of security solutions such as safety lockers to several prestigious banks across the country.
With the revised RBI guidelines, there is a huge growth potential for Godrej Security Solutions to establish a stronger hold in the industry and increase our market share. We are happy to also take this platform to announce the launch of technology led smart safety lockers such a Godrej INTELI-ACCESS – an innovative locker that will further augment the security of valuables across institutions." With increasing sophistication of cybercriminals, banks and financial institutions, Godrej Security Solutions has always been at the helm of pioneering solutions for institutions for over 120 years. Currently, the brand offers over 100 products to the entire banking fraternity in the country. Godrej Security Solutions offers a wide range of smart safety deposit lockers such as Secunex & Autovault that are developed using an User Insights based Innovation process.
The launch was celebrated at their annual conclave called 'Secure Spaces'. This year the theme was 'Future of Banking – Building a secure ecosystem'.
Industry stalwarts like Brig. Pravin Shinde – Chief Security Officer – State Bank of India, Col .Tejinder Singh Shahi – CSO – Punjab National Bank, Capt. Akhilesh CSO – Bank of India, Col. Sujit Mondal – CSO – UCO Bank, and Capt. Rakesh Patney – Ex-CSO – Bank of India, were present at the conclave to discuss the various benefits the new set of RBI guidelines will have on the entire Banking industry and its customers at large.
Some of the insights gathered from the discussion were-
The virtual panel discussion focused on discussing various aspects that will transform the future of banking in India and how this can create a more secure ecosystem for customers. There is a significant trend among customers who are increasingly looking for simple, holistic and secure banking experiences. Through the panel discussion, the industry experts shared their insights on how banks need to become more agile and resilient with the rising customer expectations and regulatory requirements. (Subject to changes)
Session Moderator Capt. Patney – Ex CSO, Bank of India said, "We are witnessing a change in customer expectations when it comes to digitized banking experiences. As digital technologies play a key role in every aspect of life in the current times, providing digitized and high- tech security solutions to customers is crucial for banks. It is an opportune time for the industry to come together to build a secure ecosystem for customers. As a result of the recent mergers, the expectations of Banks as well as their customers are very different, especially for the merged entities. The suppliers / OEMs to the Banks have to realize this aspect and come upto these higher expectations".
Godrej Security Solutions aims to continue investing 12-15% towards building digital technology based products to meet the requirements of its customers. The company has been at the vanguard of bridging the security gap in the country by developing comprehensive high-tech security solutions for residential,
industrial, and business premises.
Smart Lockers and Strengthening Solutions for Pre-1990 Doors and the retrofitting solution for existing Lockers shall help Banks to upgrade their Security Infrastructure to align themselves to the recent guidelines and thus be future ready.