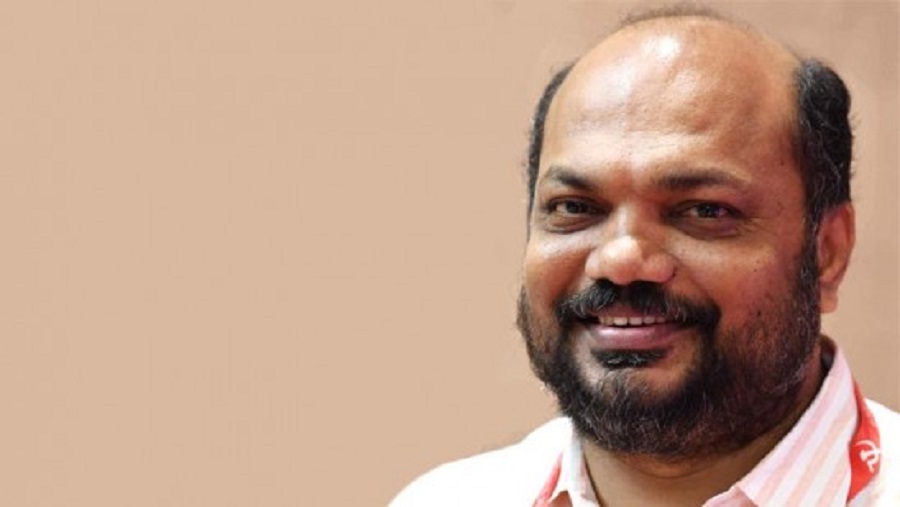 THIRUVANANTHAPURAM:
Industries Minister P. Rajeeve while rendering the inaugural address at the Interactive Session on CEPA remarked that the government will give special consideration to encourage micro small and medium entrepreneurs and strengthen the export industry in Kerala.
The Minister said that all the financial assistance given to IT-based startups will be made available to all startups including agriculture and production. He was speaking after inaugurating the Awareness Workshop on CEPA jointly organized by the State Industries Department, Federation of Indian Chambers of Commerce and Industry (FICCI) and Joint Directorate of Foreign Trade Kochi along with India Business Promotion Council (IBPC) Dubai as the Co Partner
on the CEPA signed by Indian Prime Minister & UAE ruler in February 2022.
"Kerala State can gain a lot through CEPA in trade and services sector. The state government is giving priority to the development of infrastructure in the logistics sector of the state. There will be sector specific activities to strengthen the export industry," the Minister said.
"In food processing, leather and pharma sectors, the government is creating schemes that will provide maximum benefit to the MSMEs in Kerala. All assistance will be provided to those intending to set up logistics, warehousing and cold storages." The Industries Minister said that more assistance will be given to MSMEs for technological development and market innovation.
India's Consul General in Dubai Dr.Aman Puri said that "the CEPA signed by India and UAE will be very beneficial for both countries in the face of severe challenges in the economic sector in many countries of the world." He was addressing the participants as the chief guest at the Interactive Session on CEPA.
"The agreement with India will be very beneficial in Arab countries where health care expenses are high. The arrival of pharmaceutical products from India, the pharmaceutical hub of the world, to the Middle East will create revolutionary changes in the field of health care. Implementation of CEPA will open up greater market potential, investment climate, trade potential, digital trade cooperation and more opportunities for MSMEs."
Dr. Puri also added that "CEPA also paves the way for more investments from UAE to Kerala. After the Dubai Expo, about 700 startups are performing well through the India Innovation Hub."
Indian Business and Promotional Council Dubai Chairman Suresh Kumar,in his address pointed that UAE could be focussed as the main hub center for focussing Indian exports and value adding the same and exporting to other GCC countries. There is also need for arranging more sector specific sectorial sessions on CEPA and IBPC would provide all assistance to FICCI in conducting such sessions.
Jt. Director General of Foreign Trade K.M Harilal, in his opening remarks pointed that many exporters from India are not availing the duty concessions available under CEPA and exporters should take advantage of CEPA.
M. Vasantagesan, Additional Commissioner of Customs Preventive Commissionerate, Kerala extended all support from Customs Department to Exporters to take advantage of CEPA and emphasised the need for sector specific sessions on CEPA.
FICCI Kerala State Council Co-Chair Dr. M.I Sahadulla in welcome address pointed out CEPA would be a great advantage for Kerala in view of huge diaspora of Keralites in UAE and FICCI has taken lead role in promoting CEPA through the three sensitisation programmes in Kerala
Bibin Menon,. Noida Cess Development Commissioner & Director General of Foreign Trade, Govt of India in detail explained about the various provisions CEPA and how exporters can take benefit out of it.
S. N Raghuchandran Nair President Trivandrum Chamber of Commerce & Industry Vikas Aggarwal, President , Indian Chamber of Commerce and Industry, FICCI Kerala State Council Head Savio Mathew and IBPC Secretary General Siby Sudhakaran also spoke
Business fraternity from various southern districts from Kerala attended the event held at Hotel Residency Tower, Thiruvananthapuram and many joined Online from UAE.