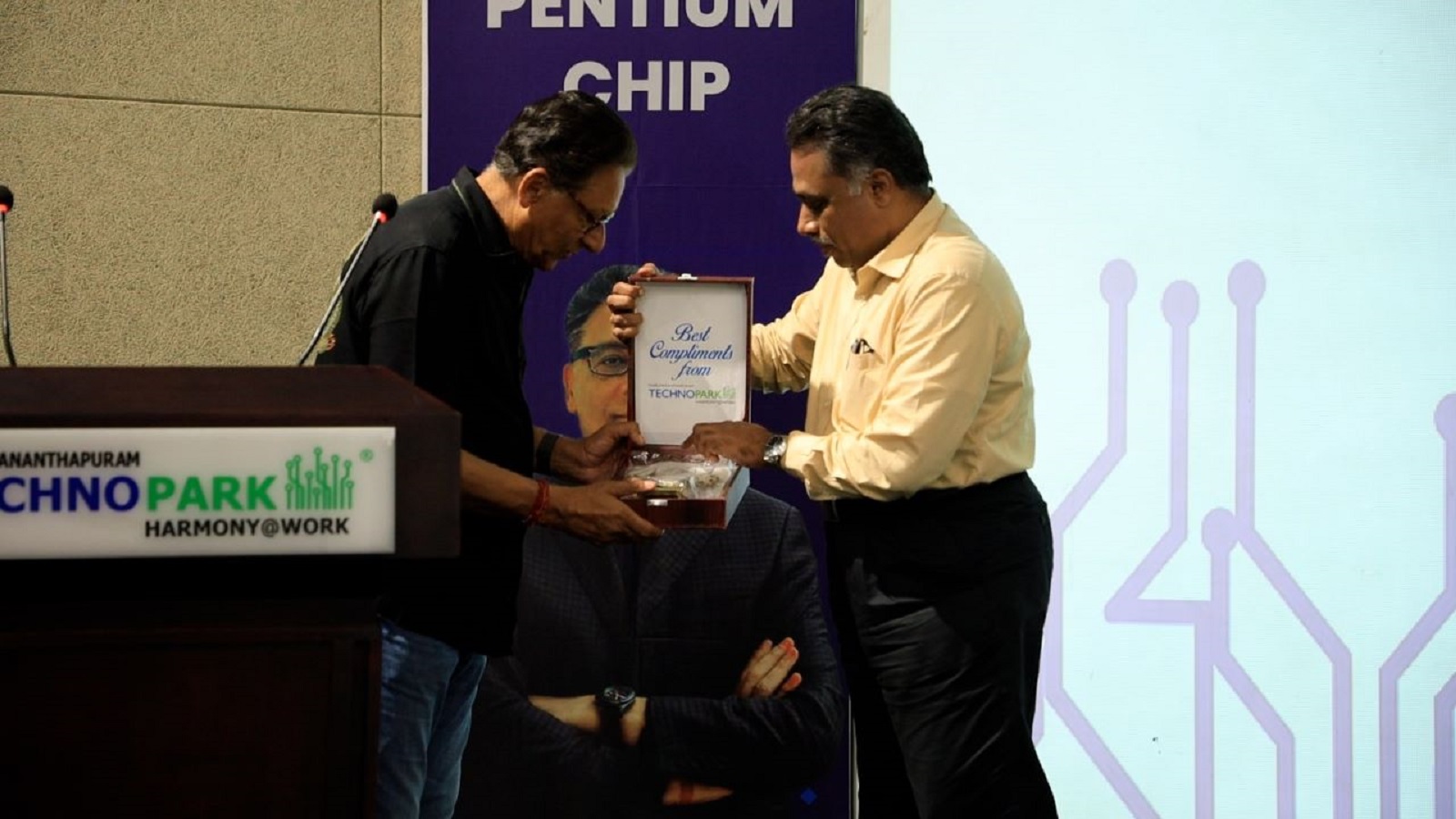 THIRUVANANTHAPURAM:
Vinod Dham, popularly known as the 'Father of Pentium Chip', interacted on the topic 'Opportunities and Challenges in Hardware Design and Development Sector' at Technopark. Entrepreneurs, researchers, teachers, students and representatives of various companies of Technopark including CEOs and employees participated in the session.
Vinod Dham explained in detail the opportunities, challenges, figures and expected growth rate of electronics system and design manufacturing in India. He also imparted light on opportunities in the global market for semiconductor business, electronics and semiconductor policy goals, support of central and state governments for this sector and product design in India- opportunities in manufacturing sector to mention a few.
Digital university of Kerala Vice Chancellor Dr. Saji Gopinath, Startup Mission CEO, Anoop Ambika, Trivandrum Engineering Science and Technology Research Park CEO, Dr. Koshy P Vaidyan and Digital University of Kerala Professor, Dr. Alex James participated. Kerala IT Parks CEO, Snehil Kumar Singh welcomed the gathering and Kerala IT Parks CMO, Manjit Cherian delivered the vote of thanks.