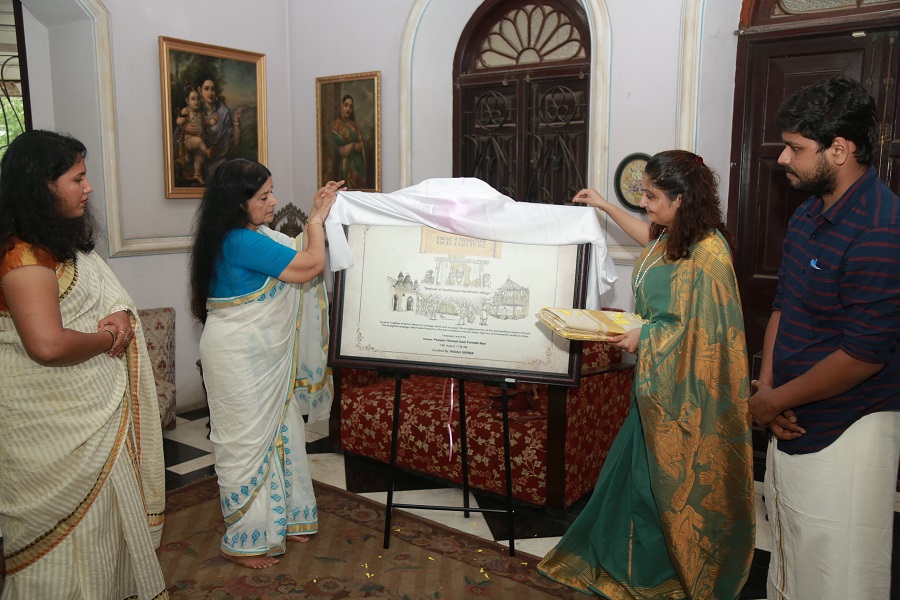 THIRUVANANTHAPURAM:
Kuthambully handloom industry which struggled as a result of the pandemic hope for a resurgence through the campaign "Vocal for tradition, vocal for culture" that kickstarted in Thiruvananthapuram.
The campaign which is being led by the renowned fashion designer Anjali Varma was inaugurated by Pooyam Thirunal Gouri Parvathybai at Kowdiar Palace. The official launch and logo reveal of the Royal Handloom Edition Mudhra which was organized as a part of the campaign were done by Aswathy Thirunal Gouri Lakshmibai. The handloom made Saree designed with the Mudhra of the Travancore Royal Family weaved by the weavers in Kuthambully of Thrissur was gifted to the Kowdiar Palace through the Royal Handdloom Edition.
The campaign aims to buy about a thousand garments from the weavers of Kuthambully, to provide a helping hand to them during the prestigious festival of Onam, said designer Anjali Varma. She also added that the campaign would also help in the revival of the Handloom Tourism sector of Kerala, and take the weavers industry to an international level. The production of the Kuthambully weaving industry and thereby the regional economic sector would also benefit through the campaign.
While we adopt modernization, we have to ensure that our traditional industry is also protected. The campaign that looks forward to awaken the handloom industry of Kerala, would also create opportunities for the new generation of weavers as well, opined Pooyam Thirunnal Gouri Parvathybai. Aswathy Thirunnal Gouri Lakshmibai appreciated the weavers of Kuthambully in finding a living through the traditional handloom industry of Kerala and the effort taken by Anjali Varma to aid them through creating new opportunities. As a part of the campaign, the health workers who played a crucial role in fighting the deadly pandemic from the frontline would be gifted handloom clothings as a token for their selfless efforts said the organizer of the event Anjali Varma.