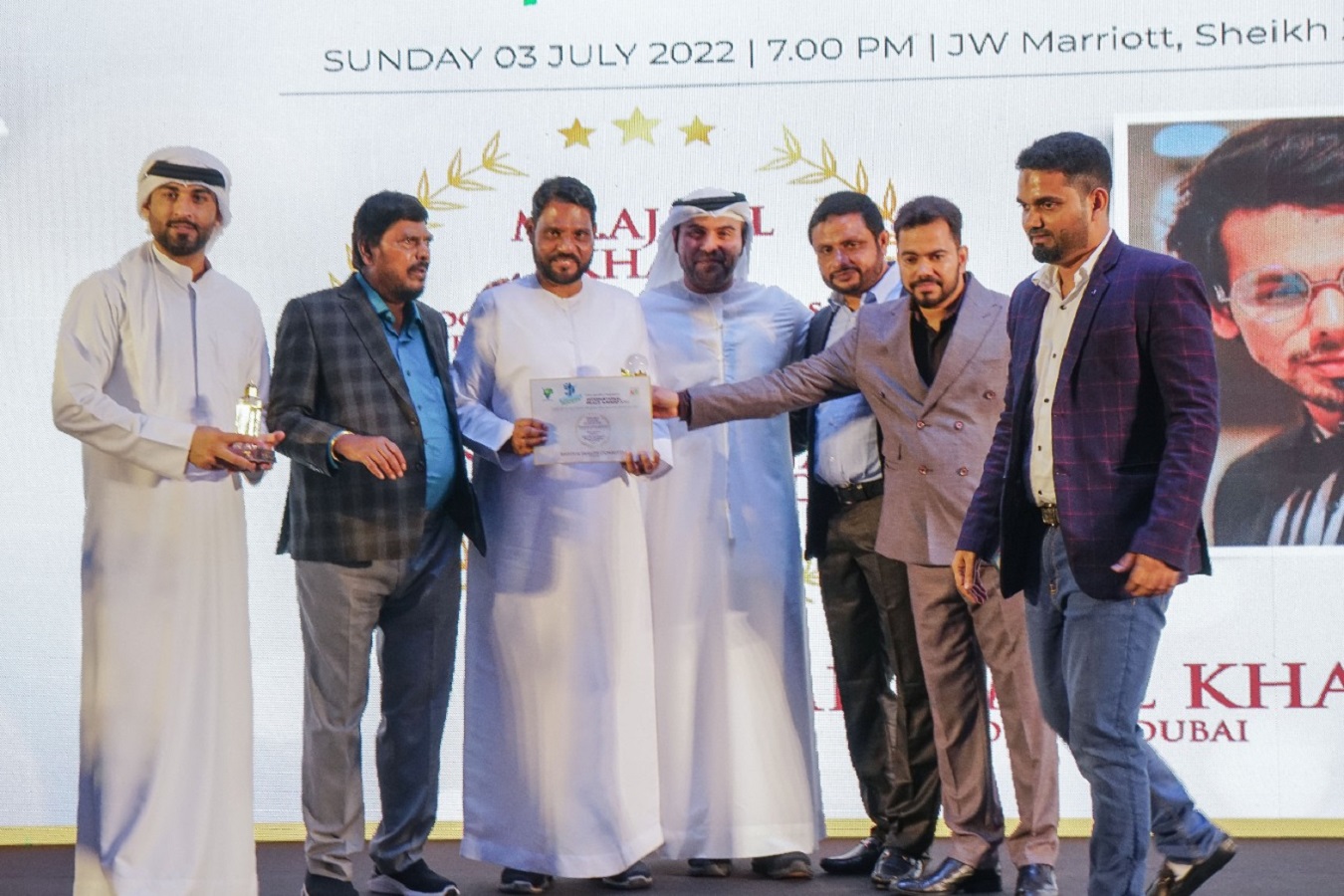 DUBAI:
Salam Pappinissery, CEO of Yab Legal Services, has received the International Peace Award 2022 Social Activist Award instituted by HMC United. Salam Pappinisserry received the award from India's Social Justice and Empowerment Minister Ram Das Atwale.
Salam Pappinissery was selected for the award considering his philanthropic work and free legal aid given to the expatriates. Many problems have been solved by sending petitions on various issues related to expatriates and by contacting various political leaders.
During the severe covid crisis, when all the flight services came to a standstill, he brought the idea of ​​charter flight and implemented it in collaboration with Sharjah Azhikode KMCC and provided necessary assistance to expatriates for their migration. Similarly, due to Corona, the children of expatriate Malayalis are unable to go and write the NEET and G exam in India andn his interference led to the exam centres being allowed in Gulf countries.
Recently, he was elected as a member of the Loka Kerala Sabha as a result of his constant raising of voice for diaspora and for solving crises.
Dr. Mustafa Sasa, Mohammad Mahtabur Rahman, Dr. SP Singh Oberoi, Ajmal Khan, Jitender Kumar Singala and Janab Qamar Zada ​​were present at the award function.