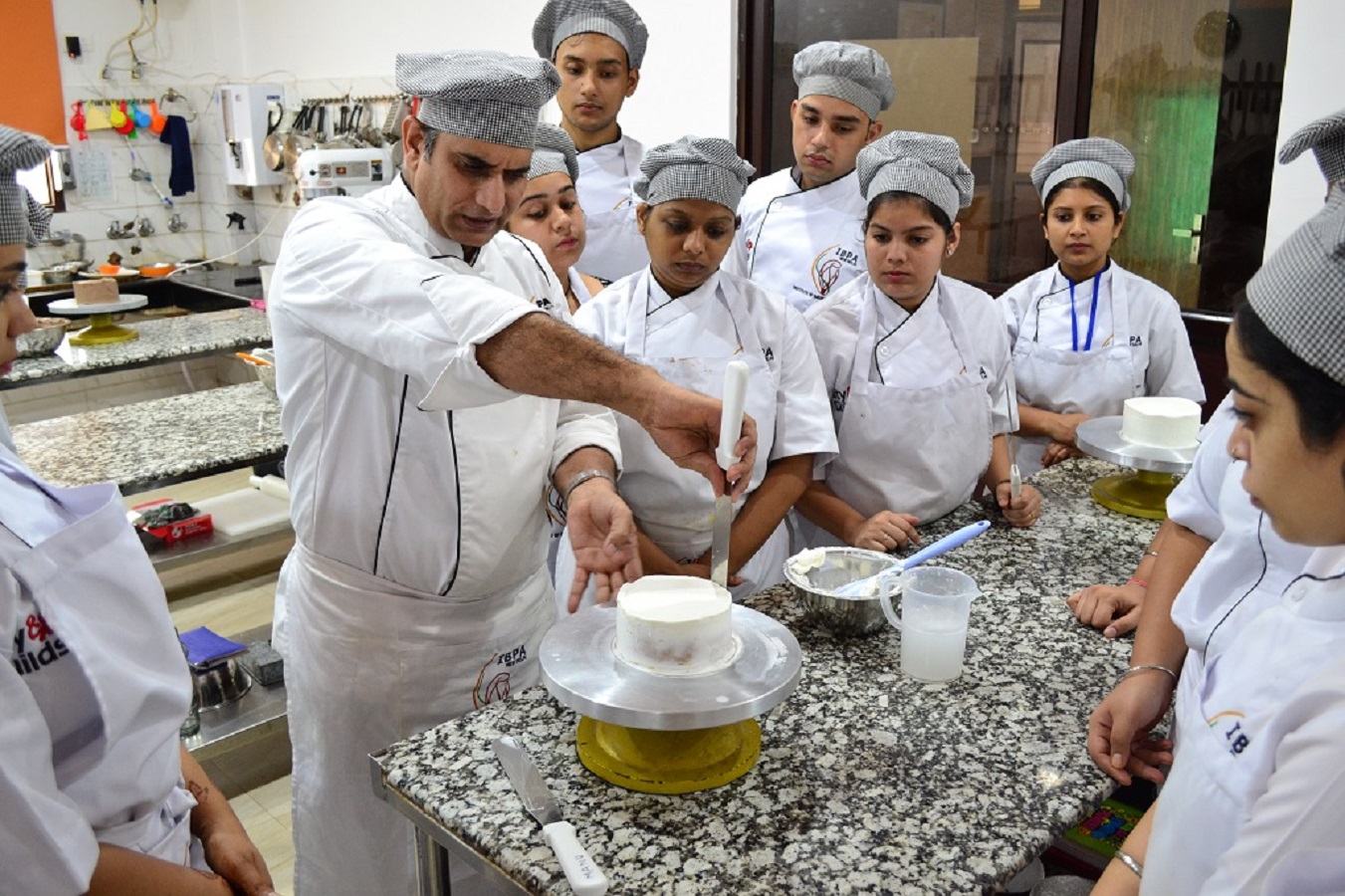 NEW DELHI:
Institute of Bakery and Culinary Arts (IBCA) starts its new session for the Pastry and Culinary Diploma Program. The course is primed for those who envision working as a cuisine chef for 5-star hotels, leading restaurants, or as an entrepreneur.
The intake of the new session will commence on 25th July in New Delhi. Highly experienced and decorated chefs will be conducting the classes that primarily focus on the hands-on training programs conducted in Delhi centers of IBCA. Student eligibility should be 10th pass with the certification board. The study regime starts with basic topics like principles of cooking, food safety & hygiene weights, baking techniques, pastry dough, pies, sauces, and fillings cutting technique, etc, and goes on to master internal cuisines like Classical French, Italian, etc. There is extensive coverage of Indian cuisines as well. Also, certification from City & Guilds, London (U.K) international degree, and Skill India adds to options for exploring employment opportunities around the world.
First, 9 months are dedicated to practical learning in the Institute, with the rest of the 9 months for training in the industry. They must go through the rigorous daily activities inside these professional kitchens. After completing the industrial training, the student needs to report back for a quick review of their training and assessment, after which companies come for placements. IBCA is connected with some of the best hotel and restaurant chains that offer the best opportunities for newcomers to gain the right experience at the beginning of their careers.
Some of the key features of the program are highlighted below:
This course is handcrafted for beginners
Classes from Monday to Friday, 9 am to 5 pm – 1440 hours of complete hands-on training
Maximum of 20 students in a batch
Training from chefs of International Repute
Students will be granted an international recognized diploma by City & Guilds UK and Skill India
Internship and Placement with branded hotels & leading bakery chains
Sharing his views on the start of the new session, Chef Balendra Singh, Director of IBCA says, "IBCA has always aspired to develop some world-class Chefs not only in India but also in the sub-continent. The Bakery and Culinary courses that we have given a decent stage to students that are keen on learning different global foods. From this month we are likewise starting the Culinary involved preparation program from our institute at New Delhi, this will help in providing the youthful Chefs with more choices across the country"
This finely crafted 18-month course level 2 will provide training from scratch and then take the young chefs to the advanced level. This will help in increasing the dexterity of the chefs in all major international cuisines. The fee structure of the entire course is RS. 5,19,200 + GST.