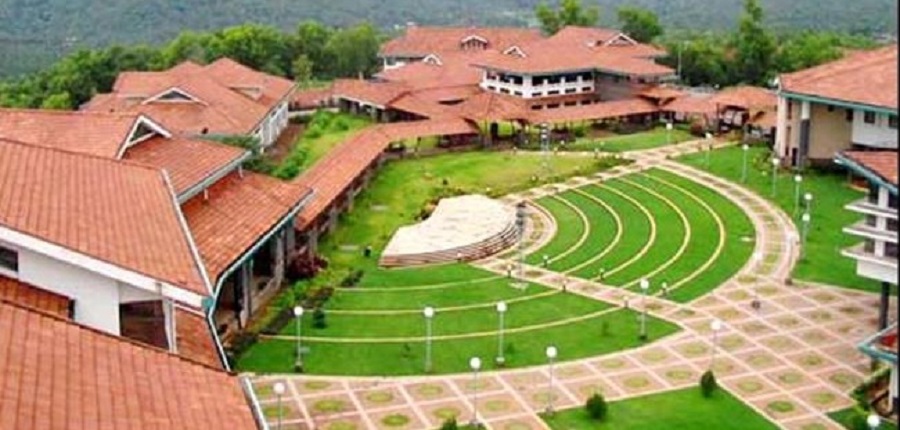 KOZHIKODE:
The Indian Institute of Management Kozhikode witnessed 100% placements during the Placements Drive for its two year PGP programmes. This Placements season was a grand success for the silver jubilee batch of its flagship PGP programme, along with PGP-Finance, and PGP-Liberal Studies and Management – the three two-year full time PGP programmes at IIMK. The placements drive witnessed a total of 559 offers rolled out by 123 recruiters.
The mean salary for the graduating batch stands at 31.02 LPA, while the median is at 27 LPA. The average for the top 5 percentile of the offers is 62.04 LPA, an increase of 8% over last year and the average for the top 10 percentile stands at 55.2 LPA, an increase of over 4% over last year. The highest salary package on campus is Rs 67.02 LPA by a company from the IT sector.
Announcing the success of the final placements, Prof. Debashis Chatterjee, Director IIMK shared that "The strong performance reflects the trust recruiters have built with the institute over the years and the appreciation for the diverse talent pool across the Institute's portfolio of PGP programmes. The year also witnessed the successful placement of the silver jubilee batch of our flagship programme, PGP 25, which is a testimony to the reputation IIMK has built over the past three decades."
Prof. Qambar Abidi, Placements Chairperson at IIM Kozhikode said, "The success of the placements season is a testimony to the recruiters continued confidence in IIMK's talent pool. The strong connect with the IIMK alumni has been a pillar of enduring support to the institute."
Around 33% of total offers were rolled out by the consulting cluster this season. Some of the long-term collaborative recruiters in this domain that participated are Accenture, Bain & Company, Boston Consulting Group, Deloitte, Everest Group, Experian, EY, KPMG, PwC, RedSeer and Synergy Consulting.
The BFSI cluster witnessed an impressive growth in opportunities offered at IIM Kozhikode. This year, 26% of the offers were made in the financial sector, which is a 73% increase from last year, with the majority of the offers being secured from reputed financial institutions including Ambit Capital, Axis Bank, Bank of America, DE Shaw, Deutsche Bank, Equitas, JPMorgan Chase & Co, Nomura, NovaOne Capital, Standard Chartered, Yes Bank. Marquee recruiters like Equiris, Goldman Sachs, and Piramal Alternatives have offered Investment Banking and Private Equity roles.
Sales & Marketing witnessed an enthusiastic participation from major recruiters such as Asian Paints, DRL, Johnson & Johnson, HUL, ITC, L'Oreal, Marico, PepsiCo, Pidilite, Reckitt, Samsung, and Tech Mahindra.
The Information Technology & Analytics cluster contributed to 59 total offers from a combination of marquee recruiters and a few niche recruiters like EXL Analytics, Jio Platforms, Mercedes Benz, Microsoft, Optum, Walmart and ZEE Entertainment.
The holistic pedagogy at IIM Kozhikode continues to be supported by organizations with 115 offers made for General Management and Operations roles. Some of the major recruiters in these domains are Amazon, Capgemini, Flipkart, Rebel Foods, Reliance Group, Renew Power and RPG Group. IIM Kozhikode also witnessed first time recruitment in these domains by Aditya Birla Group, BLS International and GMM Pfaudler.
In addition to the conglomerates and MNCs, startups like Aspect Ratio, Enkash and HONO have also recruited from the campus. This year also saw recruitment from political consultancies like I-PAC and Nation with Namo. Aditya Birla Group, Ambit Capital, BLS International, HPCL, Magic Bricks, MakeMyTrip, Mercedes Benz, Piramal Alternatives, and ZEE Entertainment were among the 36 new recruiters who participated in the process this year.
ABInBev, Accenture, Aditya Birla Group, Amazon, Ambit Capital, American Express, Asian Paints, Axis Bank, Bain & Company, Bajaj Finserv, Bank of America, BLS International, Boston Consulting Group, BP Castrol, Capgemini, CK Birla Group, D.E. Shaw, Deloitte, Deutsche Bank, Equirus, Ernst & Young, Everest Group, EXL Analytics, Flipkart, GE Healthcare, GEP, Goldman Sachs, Google, HDFC Bank, HPCL, HUL, I-PAC, IIFL, Infosys, ITC, Jio Platforms, Johnson & Johnson, JPMorgan Chase & Co, KPMG, L'Oreal, Magic Bricks, Mahindra GMC, MakeMyTrip, Marico, Mercedes Benz, Microsoft, MXV Consulting, Nation with Namo, Nomura, NovaaOne Capital, Optum, PepsiCo, Pidilite, Piramal Alternatives, Procter & Gamble, PwC, Rebel Foods, Reckitt, RedSeer Consulting, Reliance, Renew Power, RPG, Samsung, Shell, Standard Chartered, Synergy Consulting, TAS, TATA Group, Tech Mahindra, Uber, Walmart, Wipro, ZEE Entertainment were amongst the major recruiters.