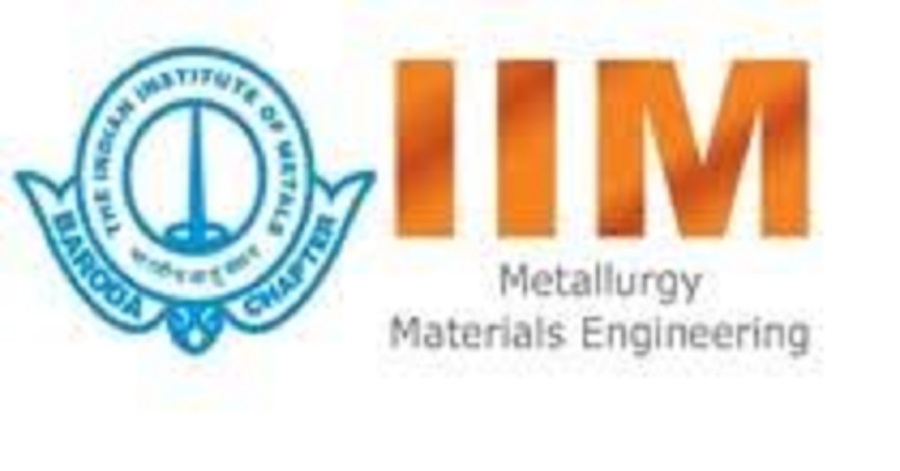 KOLKATA:
This year, the Indian Institute of Metals (IIM) is celebrating its 75 years of glorious service to the Nation. The International Conference and 75th Annual Technical Meeting (ATM) of IIM, an annual mega event, will be organised virtually, from November 13-15, 2021 to celebrate the legacy of the institution.
The highly interactive virtual International Conference and ATM 2021 will bring together eminent personalities, experts and researchers from the materials science, metals and mining industry to drive engaging speaker sessions, paper presentations, metallography contest, technical exhibition and much more.
On the occasion, T V Narendran, President, The Indian Institute of Metals and CEO & MD, Tata Steel, said: "This is the Platinum Jubilee year of the Indian Institute of Metals. Celebrations for the Platinum Jubilee started in February 2021. Several competitions and webinars have been held. It is a landmark for any professional body to continue its journey for 75 years.
The legacy of IIM, in many ways, is deeply intertwined with the legacy of the Indian metals sector. IIM was created around the same time India gained its independence and has since played a vital role as a nation-building institution. Over the last seven and half decades, IIM has not only been a temple of knowledge for metallurgists and other professionals in the metals industry, but also an active participant enabling its growth in India. The 75 years celebration marks a new chapter for IIM and its members and an opportune time to explore new frontiers of innovation, sustainability and excellence to enable India in becoming a manufacturing hub.
I congratulate the Members, Fellows, Past Presidents and all the contributors and well-wishers of the Indian Institute of Metals for nurturing, guiding and leading the organization through 75 years of glorious contribution to the Nation and the professional fields."
On November 13, 2021 – day one of the online event, an International Conference titled "Advanced materials and manufacturing for sustainable future" was organised, where renowned academicians, professionals and industry leaders from India and abroad presented their research papers. Presentations focussing on material synthesis, development, design, modern application development and trends, along with a panel discussion on sustainability (cradle to grave) covering Ferrous were organised. The opening day also witnessed the inauguration of technical exhibition and poster & metallography contest.
The IIM Annual Technical Meet (ATM) was inaugurated by T V Narendran, President, The Indian Institute of Metals, in the morning of November 14, 2021 – day 2. P K Tripathi, Secretary Ministry of Steel, was the Chief Guest of the function. The meeting was also attended by Dr S V Kamat, the senior most Vice President of IIM, Sudhansu Pathak, Chairman Core Organising Committee of IIM ATM 2021, International Conference and NMA, and Kushal Saha, Secretary General, IIM.
Tripathi, in his address to the gathering, congratulated the IIM for its illustrious journey for 75 years and mentioned that along with IIM's Platinum Jubilee year, this year 'Azadi Ka Amrit Mahotsav' (75 years of independence) has also been celebrated. He told that 21st Century is the century of Materials Science and we need to overcome challenges related to skill gap and reskilling, and low quality of existing iron ore. It is essential to have a collaborative effort to harness the talent pool that the country has and is proud of. Dr Kamat said that we should leverage all stakeholders (industry, R&D institutions and academia) to achieve the issues faced by the fraternity and the nation.
In his Presidential address, Narendran stressed upon that going forward IIM should play a prominent role in the emerging eco-system of start-ups. IIM could provide a platform where young, energetic entrepreneurs with bright ideas would meet industries that would provide mentorship and opportunities to scale up.
This was followed by the annual award function. Individual metallurgists and materials scientists as well as organisations have been recognised by IIM for contributions towards industrial, academic brilliance and societal well-being. Post this, three memorial lectures, two plenary lectures were conducted, and eight parallel sessions commenced. Finally, on November 15, 2021 – day 3, the event will conclude post the eight parallel sessions, valedictory session, and ATM prize distribution.
The ATM sessions will be conducted on themes including raw material, ferrous process metallurgy, non-ferrous metals, products, industry 4.0, and safety. In the run-up to the event, abstracts of up to 300 words in length were invited from authors for oral and poster presentations.
The 3-day IIM ATM 2021 virtual event is being graced by eminent speakers including Dr. Anil Kakodkar (Chairman of Rajiv Gandhi Science & Technology Commission and Former Chairman, Atomic Energy Commission and), H.K.D.H. Bhadeshia, Emeritus Tata Steel Professor of Metallurgy, University of Cambridge, UK, Professor B. Ravi (IIT Bombay), Prof. David Worsley (Swansea University), and Prof. Philip Withers (University of Manchester), Prof. Shrikant Joshi, University West, Sweden, and others who will speak on a series of insightful and thought-provoking sessions on various interesting themes.
This year, the national organising committee is led by T V Narendran, President IIM and CEO & MD, Tata Steel, and S V Kamat, Vice President & Chairman, Metal Science Division, and distinguished scientist and director General Naval Systems and Materials, DRDO. Sudhansu Pathak, former Vice President of Steel Manufacturing at Tata Steel, is the convener of the national organizing committee as well as chairman core organizing committee. The international conference committee is chaired by Dr Debashish Bhattacharjee, Vice President, Technology and New Materials Business, Tata Steel.