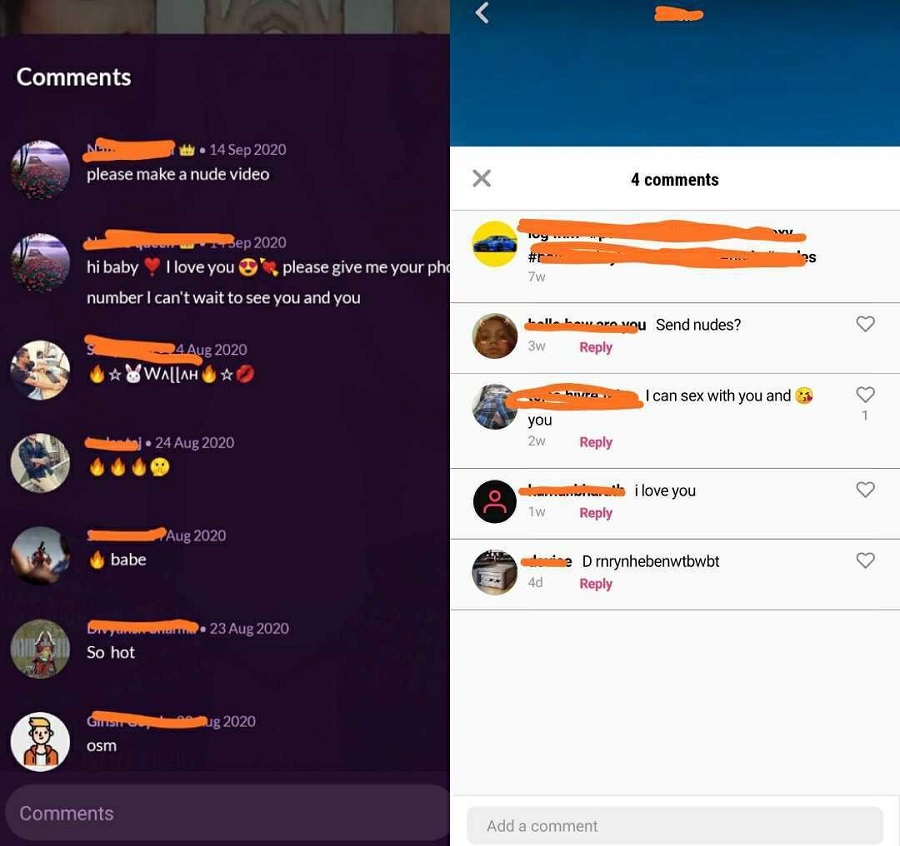 MUMBAI:
The social arena across the globe is swamped with short video apps of all kinds. The fact that short video content has a bright future holds water, however, these platforms come with unmonitored miscreants who shame the creators more often than not! Talking about video content platforms, an article by SLR Lounge read, "Women have received harsh criticisms about their general appearance and weight and feel as though they are judged on whether or not they are pleasing to look at whereas men typically aren't. They also receive more comments pertaining to their personality, humor, and what they're wearing as opposed to other males in the same arena."
Women content creators at large have faced this issue on one platform or the other. This is one of the biggest reasons why video content platforms witness minimal participation from the female fraternity as compared to their male counterparts. Short video apps are all the rage right now, but one thing that inevitably comes with the fun of content creation is the unwanted attention from the ringleaders who stamp on the morales of young & naive creators. If you scroll down through the comments on these platforms, the profiles of women creators are flooded with filthy comments. What are these platforms doing to address the issue? Sadly, nothing!
Contrary to its contemporaries, Rizzle App – the most up and coming short video platform pioneering original content in the vertical web series arena – has decided to address this menace by completely eliminating the 'Comment' feature from the app. Rizzle has refrained from 'Chats' & 'Comments' features since its inception. Vidya Narayanan, the Co-founder of Rizzle, was quoted saying, "Rizzle.tv keeps the keyboard warriors and trolls away, and is focused on building a positive community that listens, speaks, argues, debates, and supports." At its core, Rizzle believes in fostering a community that is opinionated, respectful, and entertaining.
Rizzle's decision to completely do away with a comments section comes at a juncture when social media platforms across the world are grappling with issues of user safety, especially when it comes to female content creators. 'Comment' sections on social media apps have inadvertently become a playground for bullying creators. As unlikely as it may seem, these comments are often sexual and threatening in nature.
A study reveals that out of the total audience on Youtube, only 38% are women. If we take a deep dive, bullying and body-shaming are some of the reasons that stop women from creating video content. To bridge this gap and address the global problem, team Rizzle has adopted a 3 Strike Policy that results in getting the account "quarantined" for 48 hours followed by a permanent ban if any user violates the terms and conditions, supports nudity, or posts harassing videos. Pratibha Mod, one of the women creators on Rizzle App believes that –
"Rizzle App's biggest asset is its positive community. If someone wants to give feedback on your content, they can only do so via video responses. Since they have to show their faces, they refrain from abusive or bullying language and are accountable for everything that they say. Rizzle team is 24×7 available for their support and provide instant help in case of any problem. This really makes Rizzle one of the safest platforms for women."
While several platforms remain on the receiving end of a heavy backlash from users all across the world for their lack of effective content moderation and user privacy, Rizzle has been lauded by users and celebrities alike for maintaining the quality of content and features. Actress & Youth Icon Roshni Kapoor said in an Instagram Live session with her followers that –
"Rizzle is the only platform where I can see the reaction of my fans. It makes me immensely happy to see their expressions and happiness while directly responding to my videos. What I also love about video responses is that it eliminates the scope of filthy comments and definitely boosts the confidence of the creators. Kudos to Rizzle for coming up with such an idea!"
The company decided to take the first step towards the creators' safety at large and began the charity at home. Strong 3-Strike policy and lack of 'Chat/Comment' section aside, Rizzle also tries to sprinkle positivity via their unique Prompts feature that often acts as a catalyst to help newbies try out the trending topics. This feature enhances the quality of discussions on the app, leaving no window for untasteful content to slide in.
Rizzle has witnessed a tremendous surge in content creators owing it to the friendly features and entertaining original content created by real people. The top Rizzlers have created as many as 500+ quality videos in a day. It begins with a community of real people, real talk and they often go overboard to build this supportive, positive community that they absolutely take pride in. If you wish to be a part of an ever-growing community that churns out remarkably good content every day, download the Rizzle app now.