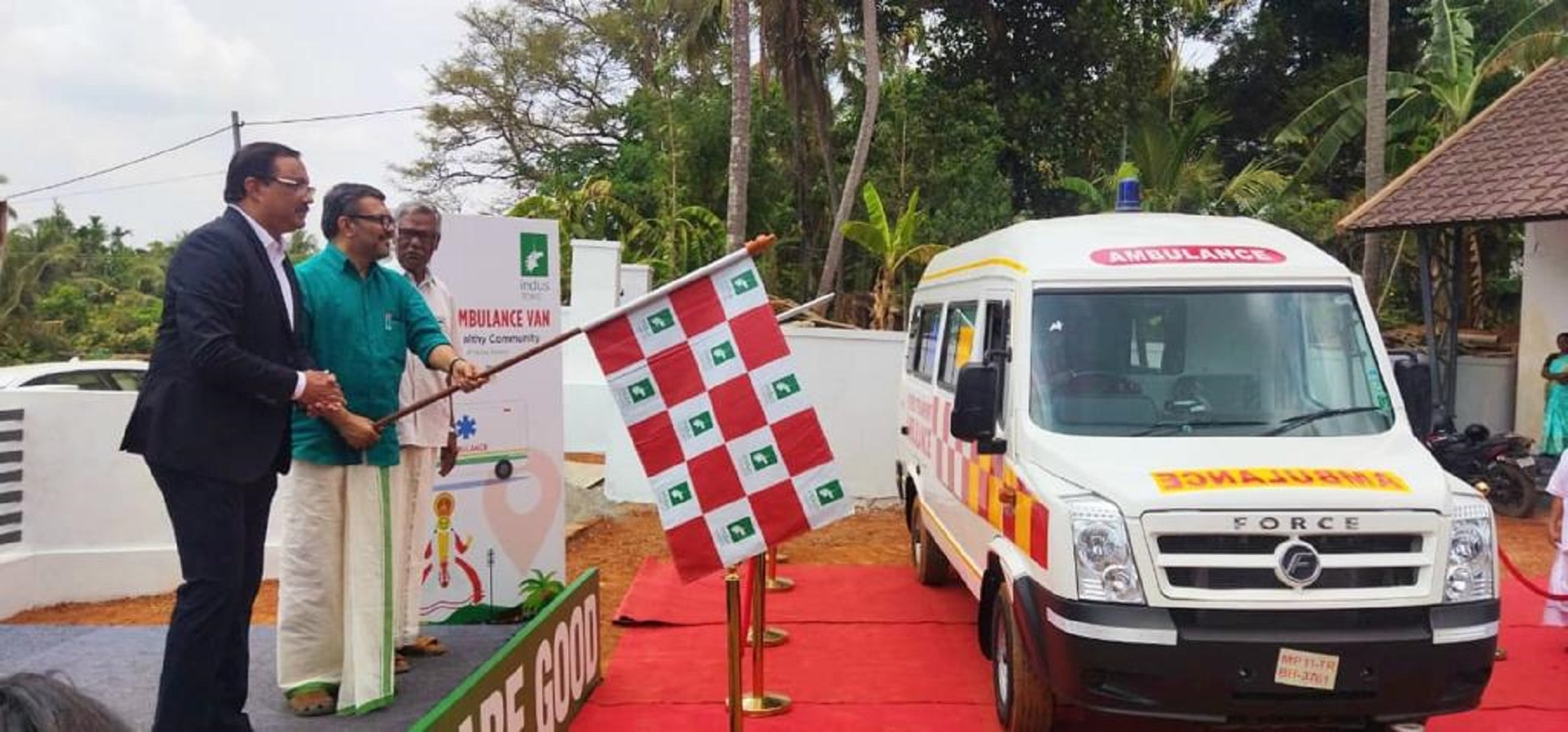 KOCHI:
Indus Towers Limited, as part of its Corporate Social Responsibility (CSR) programme has donated an ambulance van to the Trithala Municipal Corporation in Kerala's Palakkad district.
This CSR initiative highlights Indus Towers' commitment towards the safety and well-being of society – which are integral to the company's philosophy. The ambulance van was flagged off by M.B. Rajesh, Minister of Local Self-Government and Excise Department, Kerala, at an event held at the Sahayathra Charitable Society, Permannoor in Palakkad District.
The van will help provide better healthcare facilities to need-based locations in the Thrithala area. The van has been provided to serve need-based communities, and Health Centers/Hospitals under the Health Department. The CSR initiative is being undertaken through Indus Towers' implementing partner, Impact Guru Foundation.
In addition to transporting patients, the van can be used to provide basic health check-ups and immunization. The van is fitted with all the necessary electricals (Patient Compartment LED Lights, Roof Light Beacon, Public address system/PA system with Siren), an Autoloader stretcher, and nine squad benches.
The dignitaries appreciated the initiative and its positive impact on the community. Nizar Mohamed, Circle CEO Kerala, Indus Towers said "At Indus Towers, we are committed to our CSR initiatives, and they are interwoven into our company's philosophy. That's why it gives me great pleasure to hand over these well-equipped ambulances. We hope that this ambulance van will be able to contribute in improving the healthcare infrastructure in Perumannoor of Thrithala constituency, Palakkad.
The CSR initiative will play a part in realizing the ambition of the National Health Mission (NHM) which aims to strengthen the country's healthcare systems. Quick and reliable access to ambulance services is vital to achieving the goals of the NHM. The donation of this ambulance will complement existing initiatives that are part of the NHM, including the National Ambulance Service. Henceforth, when members of underprivileged communities in the region serviced by the ambulance need critical care, they'll have quick access to ambulance services when they dial 108. Previously, under the same CSR initiative, ambulance vans have been handed over to public health departments in Mumbai, Kolkata, Ahmedabad, and Bareilly.