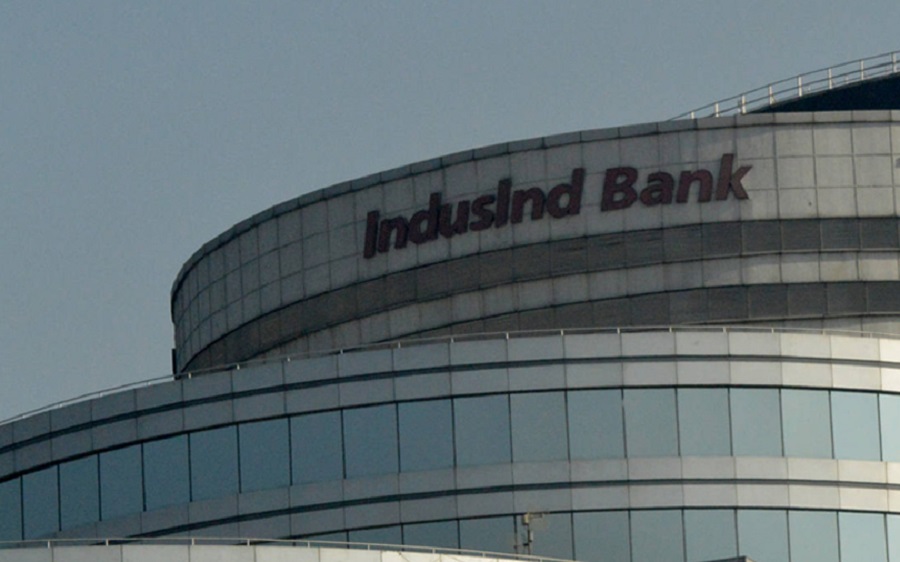 MUMBAI:
IndusInd Bank has today announced its partnership with Wise, the global technology company specializing in moving and managing money around the world, to offer online inward remittance services to Non Resident Indians (NRIs) residing in US and Singapore. IndusInd Bank's multi-partner remittance service platform – Indus Fast Remit (IFR) and Wise Platform have integrated to offer multi-currency inward remittance service to NRIs. The integration of IFR and Wise Platform also marks the launch of Wise Platform, Wise's infrastructure offering for banks and non-banks, in India. The announcement also comes as the world observes the International Day of Family Remittances today.
This partnership will enable customers of 'IndusInd Bank – Indus Fast Remit' to transfer money from 2 global markets namely the US and Singapore at highly competitive forex rates where they will be able to compare rates and know the exact credit amount without any mark-up being levied. The conventional way of cross-border money movement through traditional financial institutions typically involves high charges and hidden fees. Indeed, an earlier study conducted by Capital Economics[1] found that people sending money into India from abroad paid over ₹21900 crores on foreign exchange fees in 2020, of which roughly ₹7900 crores were hidden as exchange rate markups on currency conversions. The remaining ₹14000 crores were spent on transaction fees.
IndusInd Bank's customers can access Wise's lightning fast and low cost international money transfers directly through the Bank's Indus Fast Remit platform or its Internet banking platform. Customers will have visibility over their transfer status and estimated arrival time. Additionally, transfers are fast — about 55% of transfers sent through Wise are instant (less than 20 seconds). Furthermore, the process to initiate a transfer can be done online without visiting bank branches or going through the hassle of any paperwork.
Through this collaboration, NRIs can book remittance transactions on IndusInd Bank Indus Fast Remit platform and credit to beneficiary will be routed under Rupee Drawing Arrangement (RDA) scheme of RBI through Wise's RDA partners in India. Indus Fast Remit platform will also facilitate NRI customers to open Non Resident External (NRE) / Non Resident Ordinary (NRO) accounts with IndusInd Bank, apart from using the remittance services.
Speaking about the partnership, Soumitra Sen, Head – Consumer Banking and Marketing, IndusInd Bank, said, "At IndusInd Bank, it's been our constant endeavor to bring forth path-breaking propositions that provide customers with a seamless banking and remittance experience. In keeping with this approach, we are proud to partner with Wise for our revamped Indus Fast Remit platform which enables NRIs to send money to a beneficiary in India at lower cost and at competitive conversion rates from 2 countries globally. We believe that this proposition will witness substantial traction amongst the NRIs, providing them with a comprehensive solution for seamless transfers to India."
Rashmi Satpute, Country Manager, Wise India said: "At Wise, our mission is to make moving money faster, cheaper and more transparent for everyone, everywhere. Having launched transfers from India in 2021, today we are thrilled to double down on our commitment here and bring Wise Platform to India with IndusInd Bank onboard as our first partner. IndusInd Bank and Wise share a common vision of modernising the global financial system, and we're delighted to team up to enable inexpensive, fast and transparent transfers to India for millions of NRIs abroad."
Indus Fast Remit is a first-of-its-kind multi-partner digital platform facilitating remittances to India especially by Non Resident Indians (NRI). The users of Indus Fast Remit will have an option to choose from multiple Exchange Houses/Money Transfer Companies offering competitive rates with a single sign on and an end-to-end digital journey. The remittance service will be offered through the licensed overseas Exchange Houses/Money Transfer Companies and the amount will be transferred to the beneficiary's account in India under RBI's Rupee Drawing Arrangement (RDA) Scheme.
Wise Platform is live with more than 60 banks and businesses across the world, allowing them to leverage Wise's technology and embed the best way to send, receive and manage money internationally.