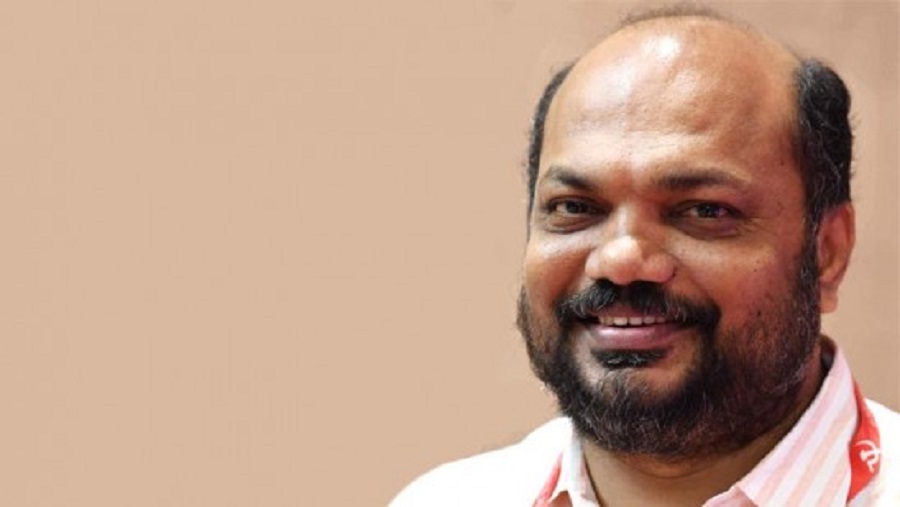 KOCHI:
"The single window system for industries will be considered in the commercial sector as part of the industry friendly measures" said P Rajeeve, Minister for Industries, Law & Coir, Kerala. "The government is committed to implementing the Ease of Doing Business with the aim of creating more investments and maximum employment in Kerala". Minister was speaking at the Virtual Interactive Meeting organized by FICCI Kerala State Council on "Ease of Doing Business and Development Agenda for Next Five Years".
"The reality was far from propaganda and the government was ready to address any obstacles or problems facing by the industrialists." The Industries Minister also assured that a 'Grievance Redressal Forum' would be set up exclusively for the entrepreneurs. Many complaints have been received from the Industrial sector about five departments- LSG, Labour, Legal Metrology, Pollution Control Board and Factory & Boilers. But these five departments do not come under the Industries Department. A two-pronged system will be put in place to address such issues. Senior IAS officers under the Department of Industries will be given the task of overseeing the grievance redressal of the entrepreneurs. They will be instructed to timely sort out genuine complaints. A centralized inspection system will be in place soon. Investigations should be carried out only if it is found that the complaint is prima facie valid. The Industry Minister said that a Master Plan has been prepared to upgrade 22 out of 45 public sector undertakings.
A permanent Exhibition cum trading center will be set up at Kakkanad at the Kinfra premises within two years at a cost of Rs.70 crores. P Rajeeve remarked that the draft of the Unified Land Policy would be prepared soon, and it would be implemented as soon as possible after discussions with the industrial and commercial sector. Acquisition of land for the Kochi-Bangalore Industrial Corridor will be completed before December. Awards are also being considered for local self-governing bodies that attract the best industries.
During the interactive session, the Industry and trade representatives called for the effective implementation of the industry-friendly policy at the grassroots level. Fifty-five percent of the service sector is unused. The crisis in the seafood export sector can be resolved only if the aquaculture promoted in large scale in Kerala, they pointed out. Unused plantations should be taken over and industrial parks could be established. State Government should effectively intervene in the actions of some banks which are creating undue difficulty for small entrepreneurs. Government orders which require more clarify should be amended. Trade and Industry representatives also suggested that online systems should not be limited to file management systems.
Co-Chairmen of FICCI Kerala State Council Dr. MI Sahadullah & Deepak L Aswani in their address stated that Kerala has many advantages to become one of the best industry destinations in the country with highly qualified and skilled human resources and infrastructure facilities.
Kerala has produced many leading Industrialists and have successfully invested in Kerala and outside Kerala. Many Kerala based brands are well known and some have become International brands. The path taking reforms introduced by LDF Govt over the few years and the new proposals such as New Land Policy for Reforms of Industries / Trade Protection Act, State redressal Grievance Committee will go a long way in addressing the issues of industry & Trade in the state.
Dr.K. Elangovan, Principal Secretary, Department of Industries, Kerala also took part in the discussions. FICCI State Council Co-Chairman Dr. MI Sahadullah & Deepak L Aswani FICCI State Council, FICCI State Head Savio, Mathew Commerce and Industry Representatives, Dr. Siddique Ahmed, S.N. Raghuchandran Nair, TK Pattabhiraman, C.V. Deepak, Alex K. Ninan, K. Zubair, Anthony Thomas Kottaram, Sabu Thomas, G. Karthikeyan, Varkey Peter, K.V Anwar, K.V Haseeb Ahmed, Johnny Pattani and Tommy Pulicattil also spoke during the FICCIVirtual interactive meeting with Minister P Rajeeve.