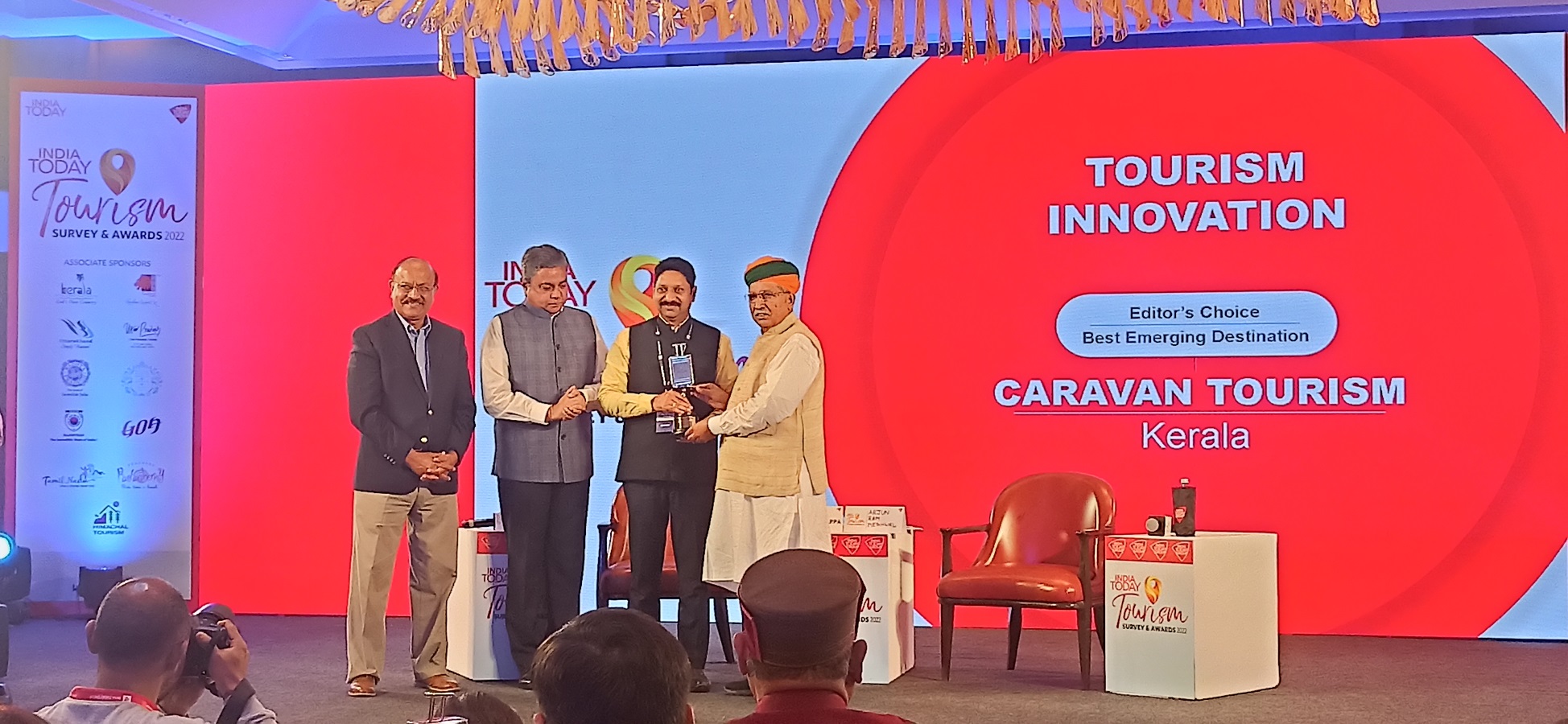 NEW DELHI:
In a big endorsement of Kerala's Caravan Tourism policy, 'Keravan Kerala' project rolled out by the State Tourism Department was today presented the prestigious India Today Editor's Choice Award.
The tourist-friendly initiative that gained quick traction and keen investor interest was chosen for the honour in the Best Emerging State in Innovation category.
Union Minister of State for Culture, Arjun Ram Meghwal, presented the award to Kerala Tourism Tourist Information Officer S. Sreekumar at the India Today Tourism Summit and Awards function held here today.
State's Caravan Tourism, conceived as a comprehensive, stakeholder-friendly initiative, offers a safe, customized, and closest-to-nature travel experience to tourists. The caravan tourism policy, implemented with the cooperation of various other departments, has helped in the post-pandemic revival of Kerala's tourism sector by attracting more foreign tourists to the State.
Kerala figured as the Best Performing Big State in India Today's 'State of the States 2022' ranking, on the strength of the state's well-crafted strategies and initiatives to retain its standing as the country's premier tourism destination overcoming the downturn triggered by devastating floods and the Covid-19 pandemic.
Over the last few months, Kerala Tourism also bagged various other awards from prestigious publications like TIME magazine, New York Times, and Travel +Leisure magazine.