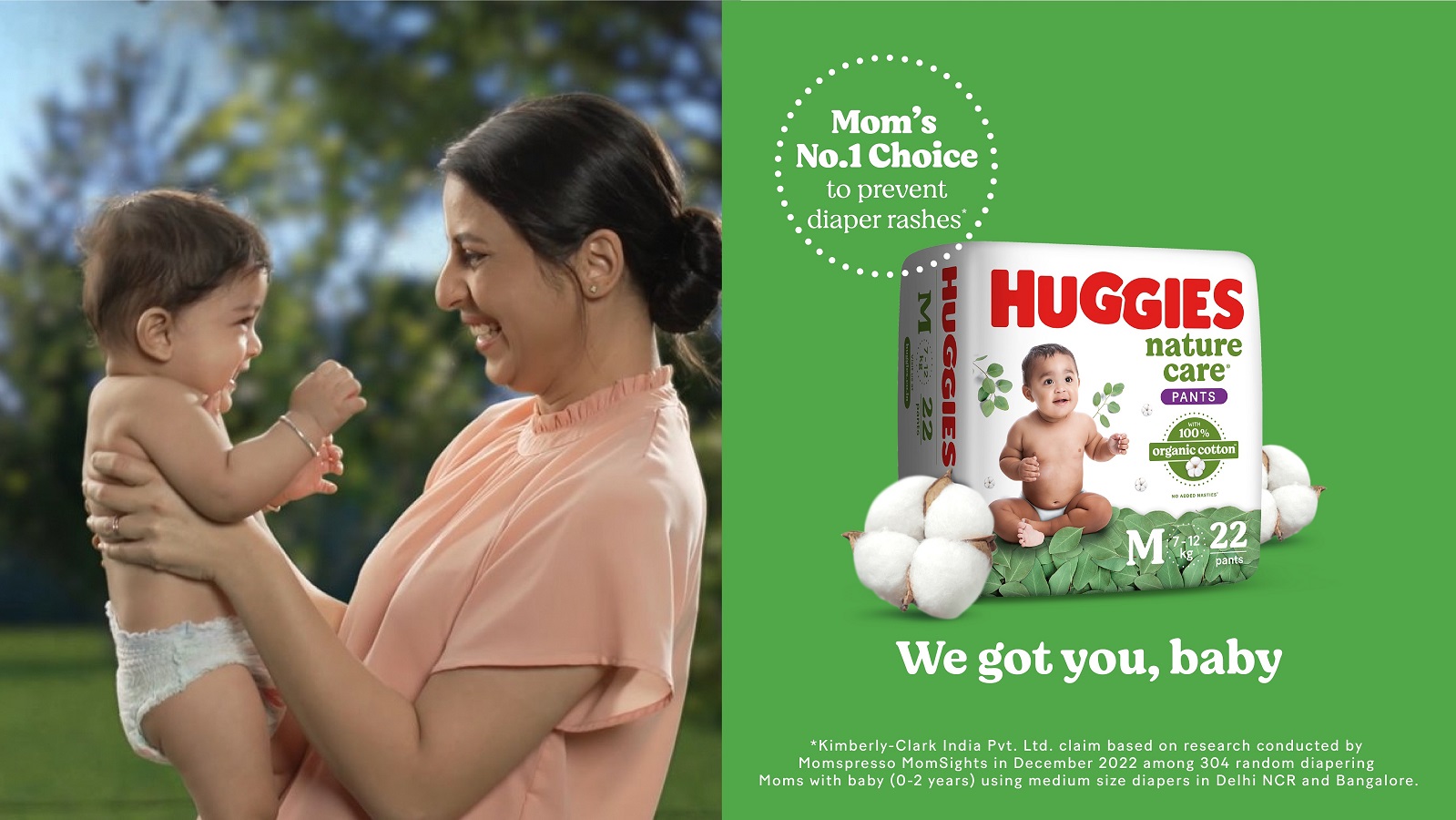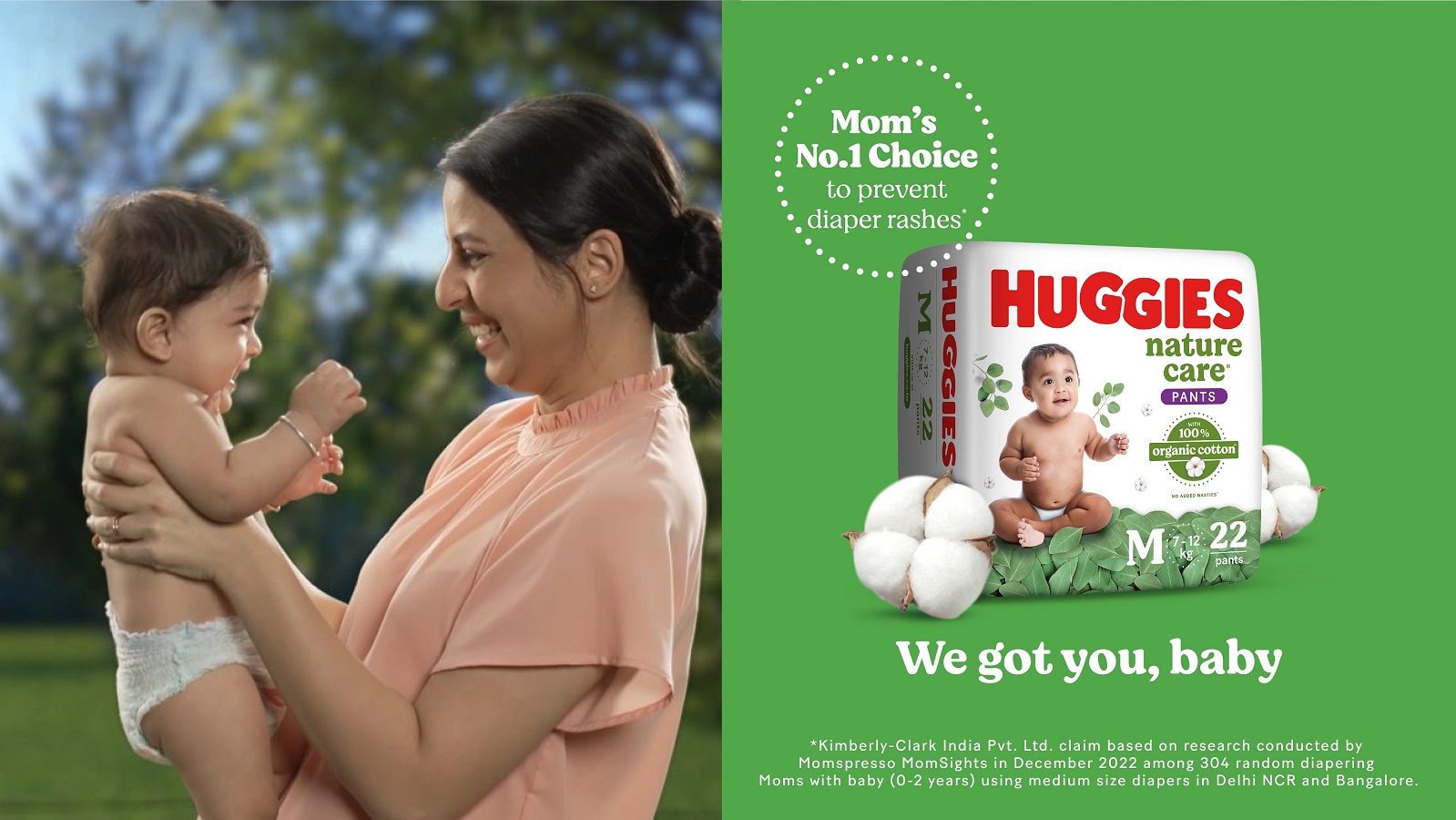 KOCHI:
Kimberly-Clark announces the relaunch of its premium diaper range, Huggies Nature Care™ for Indian consumers. The restage comes with an eye-catching new packaging design that makes it easier for moms to identify and choose Huggies Nature Care™ for their babies. Parents are increasingly leaning towards organic alternatives for their children. Huggies, with its new Huggies Nature Care™ wants to increase customer trust in the decisions they are making for their babies while selecting their diapers.
To complement the relaunch, the brand has released an endearing digital film that creatively highlights the brand's commitment to baby skin health. The film effectively conveys the message that the new Huggies Nature Care™ understands the delicate nature of baby skin to help provide the best protection for it.
Backed by consumer research, Huggies Nature Care™ is the mom's No.1 choice for preventing diaper rashes, with 8 out of 10 moms preferring Huggies Nature Care's™ organic cotton & "no nasties" protection offered by the new range that is free of parabens, chlorine, and latex. Baby skin is 30% thinner than adults, making it delicate and susceptible to diaper rash and other skin irritations. To address this issue, Huggies Nature Care™ has used 100% organic cotton liner in its premium range, which is gentle on baby skin and helps prevent diaper rashes.
With its 12-hour absorption, the new Huggies Nature Care™ provides breathability that is clinically proven to help prevent diaper rash, keeping the baby dry and comfortable. It is a preferred choice for babies and a trusted one for moms who believe in providing the best for their babies.
Saakshi Verma Menon, Marketing Director, Kimberly-Clark India said, "At Huggies, we are passionate about providing the best for babies. Our consumer surveys highlighted a growing demand for organic cotton among moms for their babies. In response, we have created and developed Huggies Nature Care™, a range of premium diapers made with organic cotton. Our new campaign, which includes the release of a digital film, creatively conveys the attributes of this new range through the skin as an advocate. This campaign is aligned with our global message of 'We got you, baby' and showcases our dedication to meeting the needs and expectations of moms and as a protector for a baby's delicate skin. "
Commenting on the film, Sukesh Kumar Nayak, Chief Creative Officer, Ogilvy India said, "Moms aren't settling for basics anymore, and neither are babies. So, we had to up the game in terms of what we offered them and how we communicate with them. That's why, to launch Huggies Nature Care™ we took a different approach. The campaign 'We got you, baby' is Huggies' assurance to demanding moms and babies that these are the gentlest diapers for baby's delicate skin. Spoiler alert: Watch out for the baby's wink of approval!"
Huggies Nature Care™ range is now available in offline stores and on e-commerce platforms.