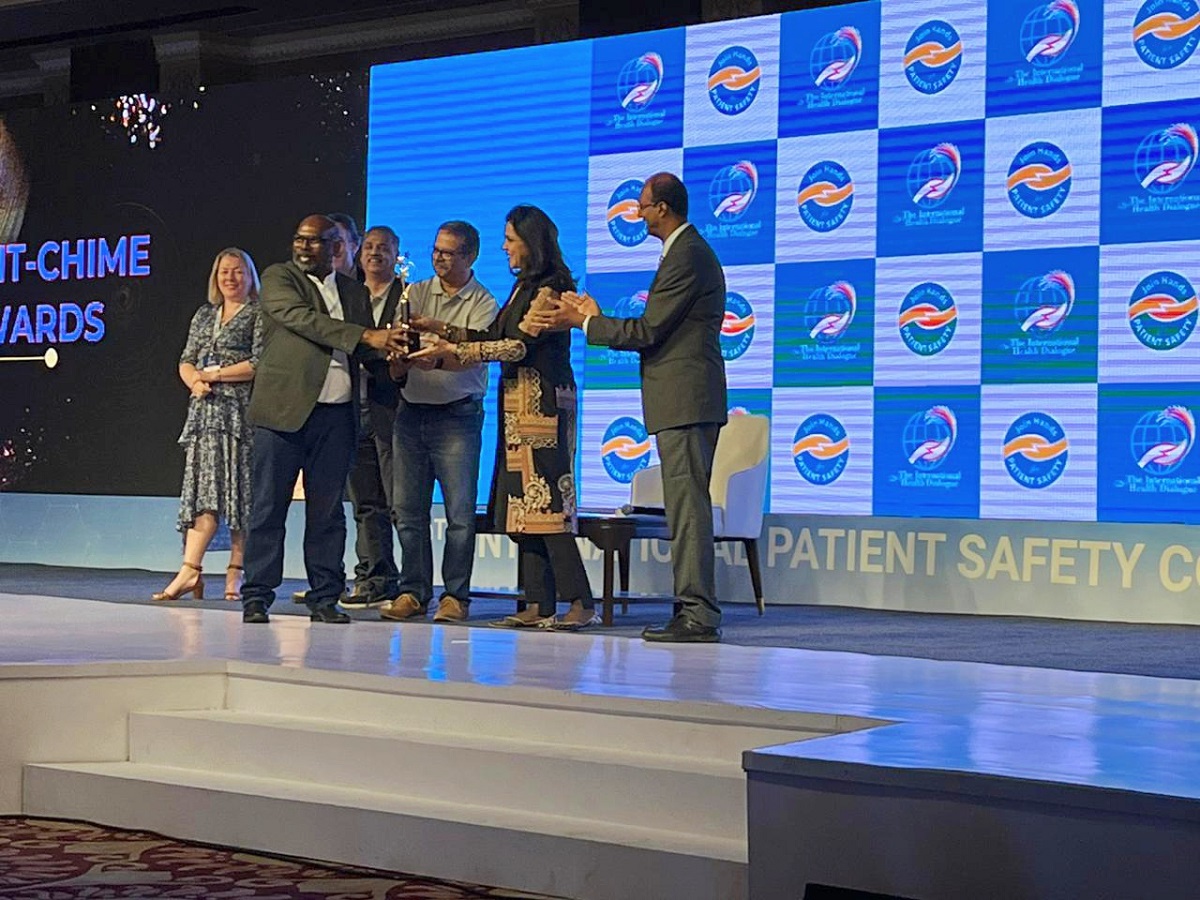 NEW DELHI:
KIMSHEALTH won the 'Best Health IT Project of the Year Award' award at the 10th International Conference on Transforming Healthcare with IT, which recently concluded in New Delhi. The annual award by the International College of Information Management Executives, USA (CHIME) recognizes and honors the significant contributions made by healthcare organizations across various fields. The Award was conferred to the Group CIO of KIMSHEALTH, Sreeni Venugopal for the IT innovation to automate Surgical Sponge Tracking. This innovation also won the 1st Runner-Up Award at CAHOTECH 2022 held in September 2022 by the Consortium of Accredited Healthcare Organizations (CAHO).
This award-winning solution uses IoT technology for tracking surgical sponges used during surgeries. It ensures fast and accurate detection and tallying of all surgical sponges used before and after any surgery. This drastically reduces the risk of retained surgical sponges and improves the turn-around time of surgeries, which greatly benefits the patient reflecting KIMSHEALTH's continued passion and commitment to providing an international level of patient safety at our hospitals.
The College of Healthcare Information Management Executives (CHIME) is an executive organization spread over 5,000 members in 56 countries and two U.S. territories and partners with over 150 healthcare IT businesses and professional services firms providing a highly interactive, trusted environment that enables senior industry leaders to collaborate, exchange best practices, address professional development needs and advocate for effective use of information management to improve health and care in their communities. And these Healthcare Excellence Awards have become the benchmark for recognizing the doers and pioneers of the Healthcare sector in India and the selection was based on integrated innovations and market research.
KIMSHEALTH is a quaternary care hospital network offering end-to-end healthcare services, right from primary to quaternary care in India and Middle-east. KIMSHEALTH has pioneered the quality revolution in the field of healthcare delivery in the country, making quality healthcare affordable and accessible to everyone.