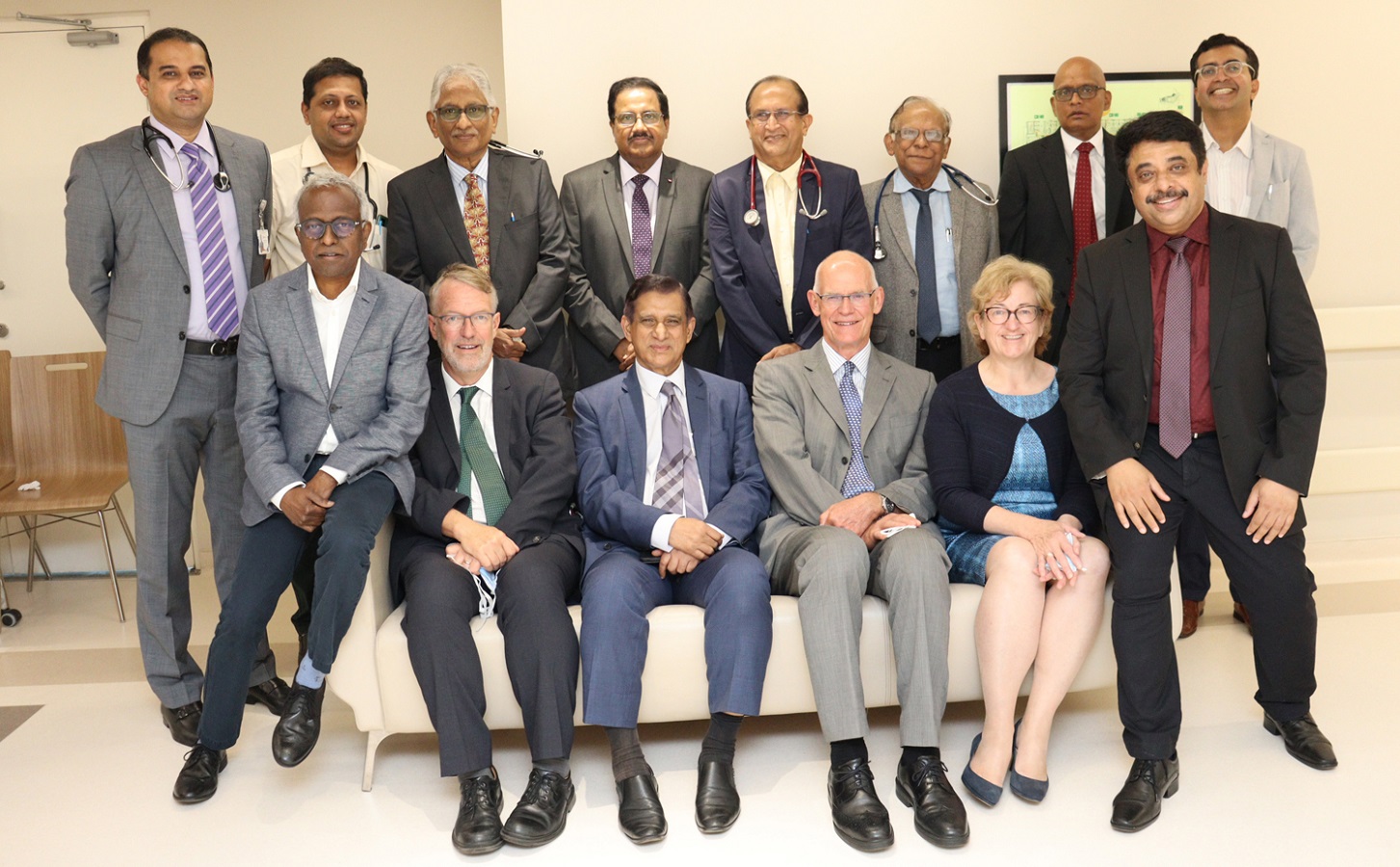 THIRUVANANTHAPURAM:
The Royal College of Physicians of United Kingdom (RCP (UK) has chosen KIMSHEALTH Trivandrum for conducting the Practical Assessment of Clinical Examination Skills (PACES), the final qualifying examination for obtaining the MRCP (UK) Diploma. KIMSHEALTH Trivandrum is the first hospital in South Kerala to be chosen as the examination centre for PACES.
Owing to the increasing number of applications from Indian doctors and the long waiting period get slots in the qualifying examination, the Royal College of Physicians had invited applications from hospitals across India to be a new examination centre. KIMSHEALTH Trivandrum was bestowed the honor after a detailed facility inspection and assessment by a high-level team from the UK.
The first MRCP (UK) PACES examination is being held at KIMSHEALTH from June 3 – 5, 2022. More than 14 Royal College of Physician examiners are examining 30 students from all over the country during the three days. KIMSHEALTH has been maintaining a strong and cordial relationship with the Royal College of Physicians over the last fifteen years. Since 2007, KIMSHEALTH Trivandrum has been successfully conducting "EXCELPACES", the preparatory course for PACES Examination, which is the only Royal College accredited program outside of UK. KIMSHEALTH has also initiated a three year structured training programme (IMT) since 2018 which leads to the award of MRCP. MRCP is now considered equivalent to MD/DNB in Internal Medicine by the Govt: of India.
Dr M I Sahadulla, Chairman and Managing Director, KIMSHEALTH is the Federation Lead for the conduct of the exam. Dr Donald Farquhar from UK is the Chair examiner. Speaking on this unique achievement, Dr M I Sahadulla, CMD, KIMSHEALTH said, "It's a great honour that KIMSHEALTH has been selected by the Royal College as an examination centre for PACES. It is a testimony to the international best practices that KIMSHEALTH has established in quality healthcare delivery. We are certain that this will help create a pool of world-class doctors and further strengthen the medical ecosystem in our State.