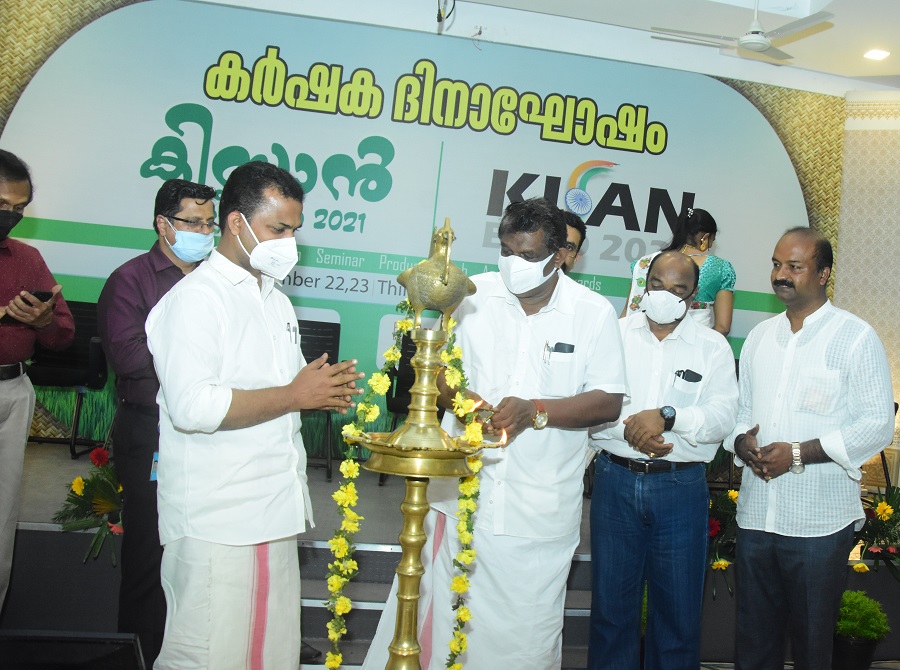 THIRUVANANTHAPURAM:
As part of the Kisan Expo 2021, which is being held as a reminder to promote farmers in the country, farmers, and individuals who have made outstanding contributions in the field of agriculture and industry have been honored.
Kerala Transport Minister Adv. Antony Raju honored the nominees and VK Prashanth MLA presided over the function. The Minister said he hope that the Kisan Expo 2021 would help in reviving the agricultural sector and invigorate the agricultural sector. The Minister said that farmers are the worst affected by natural calamities, climate change, and the covid pandemic in Kerala.
MLA VK Prashant also said that it was an exemplary move to honor farmers by promoting the agriculture sector. Executive Knowledge Lines Managing Director Siji Nair, TCCI President SN Raghuchandran Nair, Milma Managing Director DS Konda, and Canara Bank Deputy General Manager SK Mishra, were also present on the occasion. The Kisan Expo 2021 is jointly organized by the Thiruvananthapuram Chamber of Commerce and Industries and the Executive Knowledge Lines at the Thiruvananthapuram Chamber of Commerce Auditorium, Kawadiar on 22nd and 23rd December.